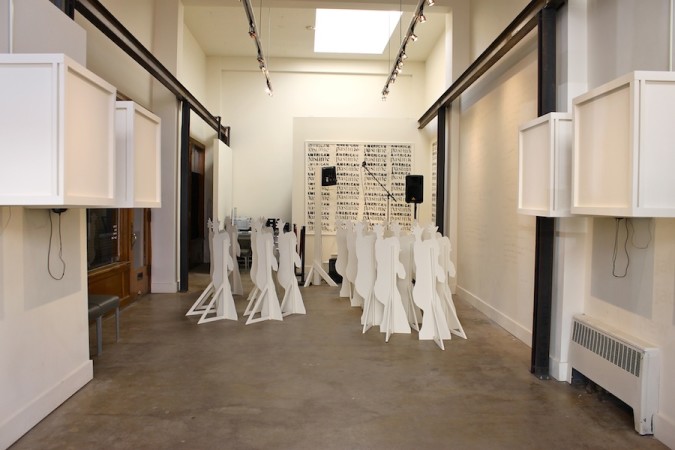 you can always expect the unexpected with jack and jacob, and this month was no different.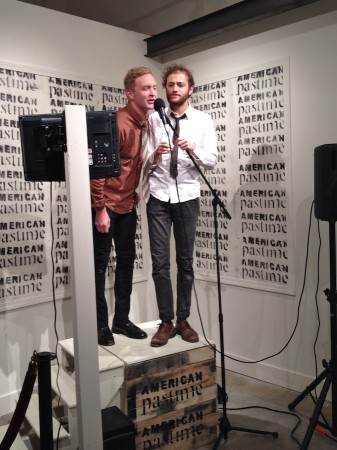 their interactive installation made for the most amusing opening reception thus far at the brink.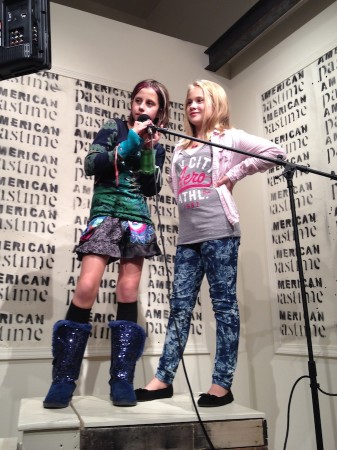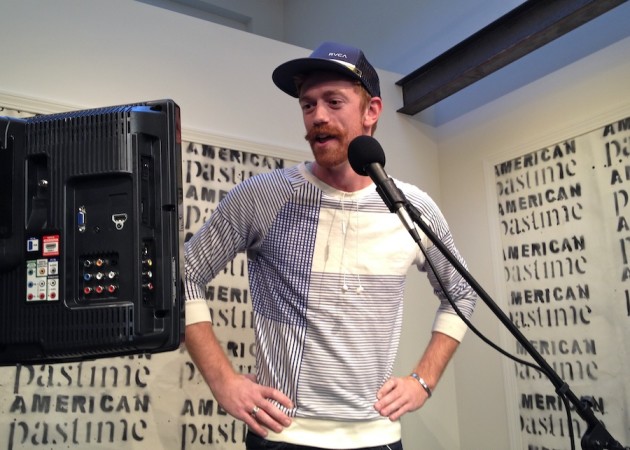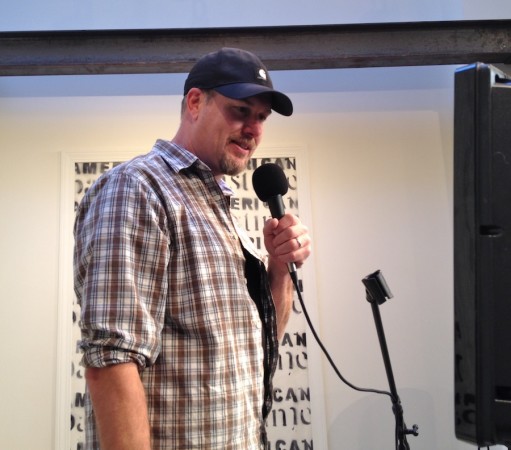 the public was invited past the red velvet rope, up onto the soap box, to read from the teleprompter, as a crowd cheered "USA USA USA!", and a wild pack of identical female groupies went bananas!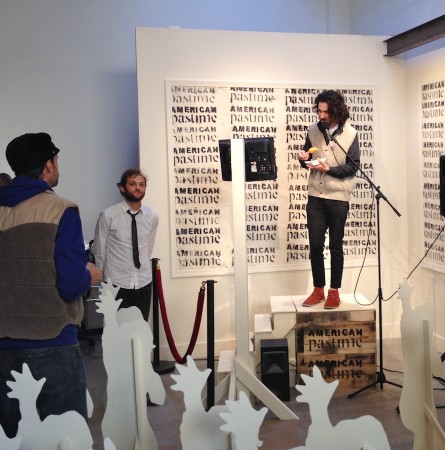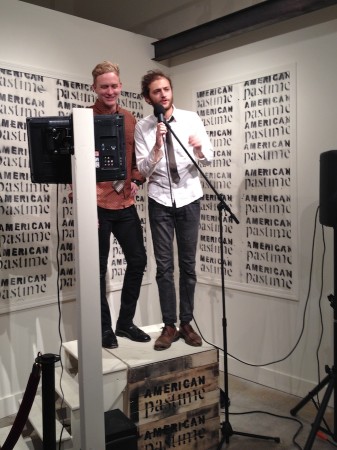 repetition is america's pastime. this was Gertrude Stein's wager and promise to americans everywhere and inside them a century ago, and it is the central point of inquisition for the exhibition.
our pastime–our past, our time,  performs an especially fundamental role in an era when the techno- and digitalization of all media have rendered and lodged repetition on an almost constant loop of surface description and affective disposability.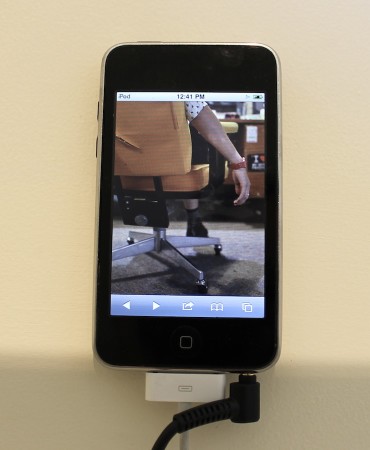 looping GIFs and text were also available, in private boxes to step under and into….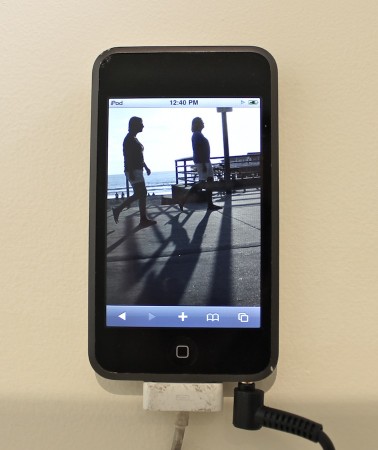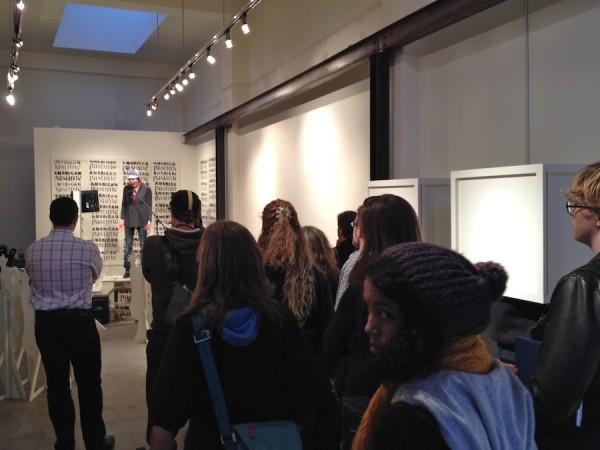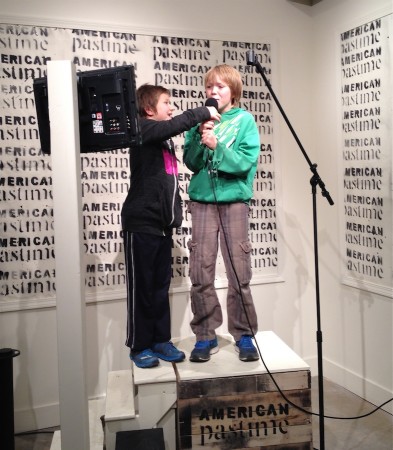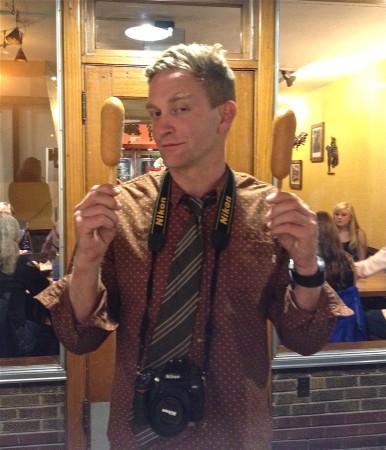 oh yeah, and then there were the corn dogs….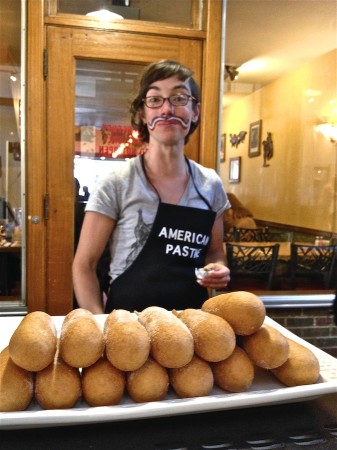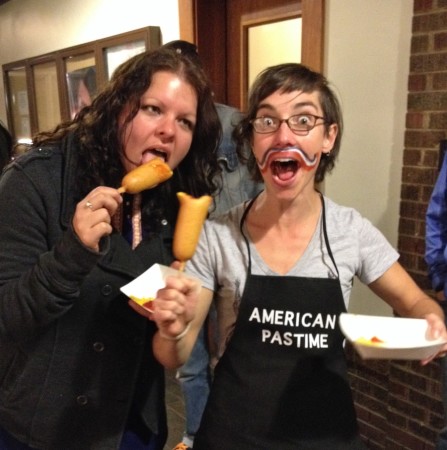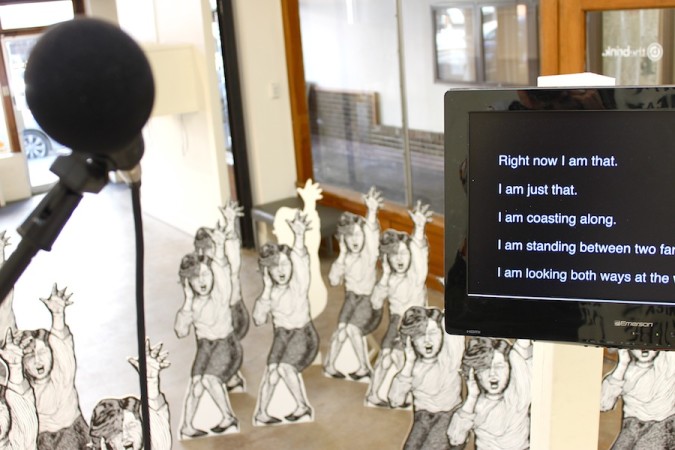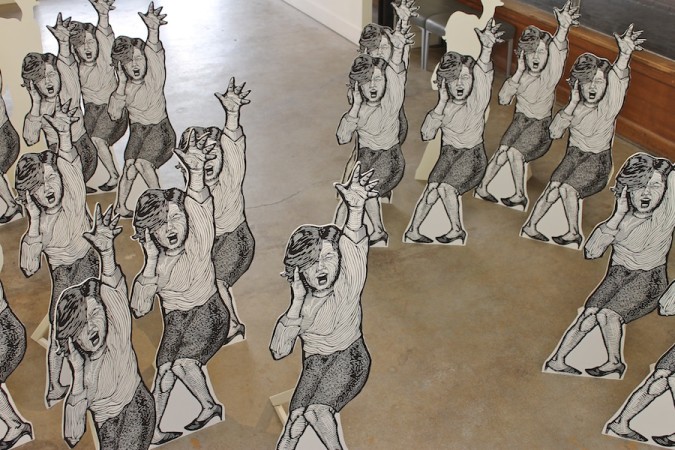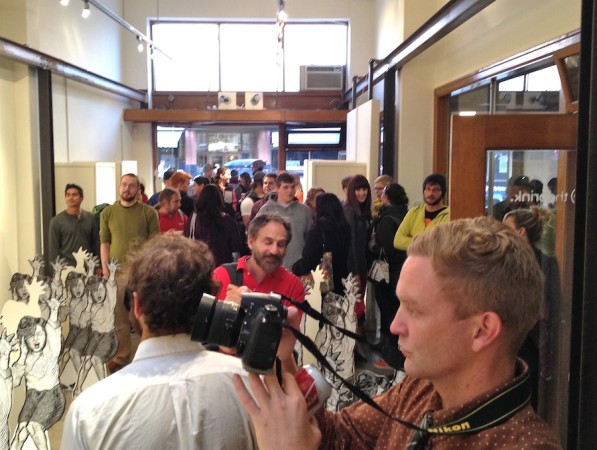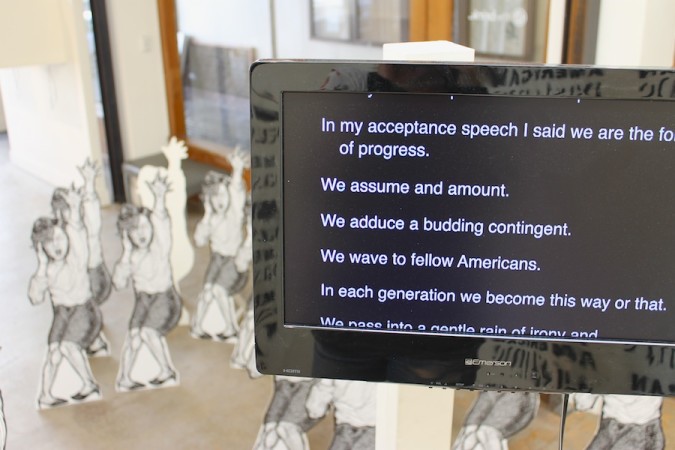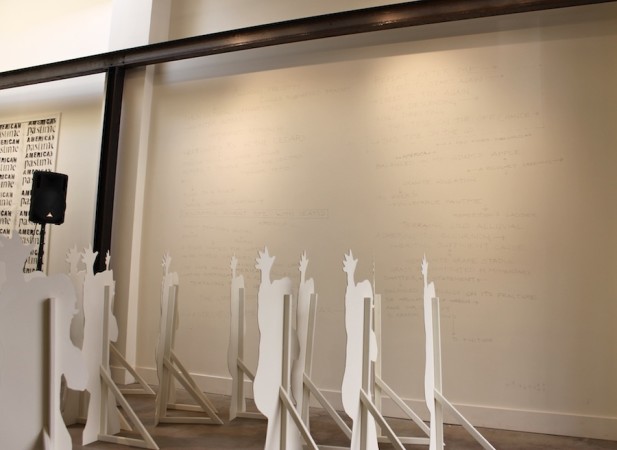 with graphite, jacob covered a wall in text.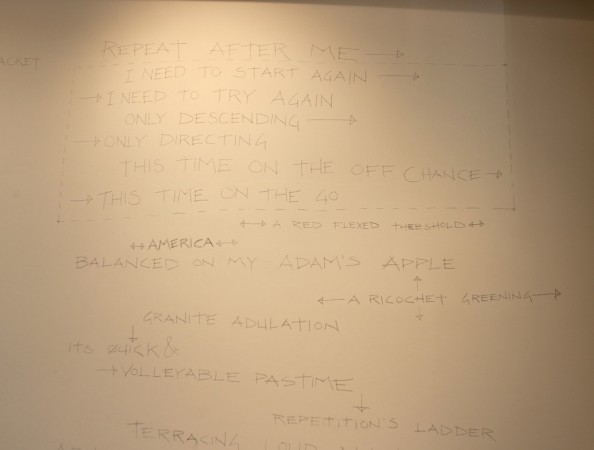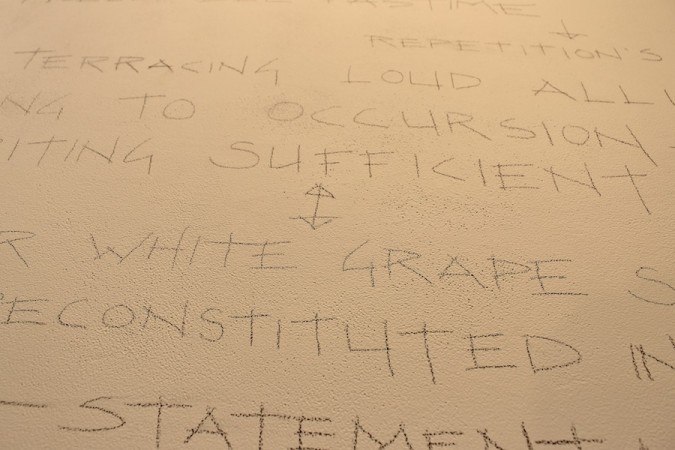 "american pastime speculates on repetition and identity, ones role in an understanding of the other, as in the one we find ourselves in the other, as often as always as we always have."