can't believe that it is already the second month of the brink's existence….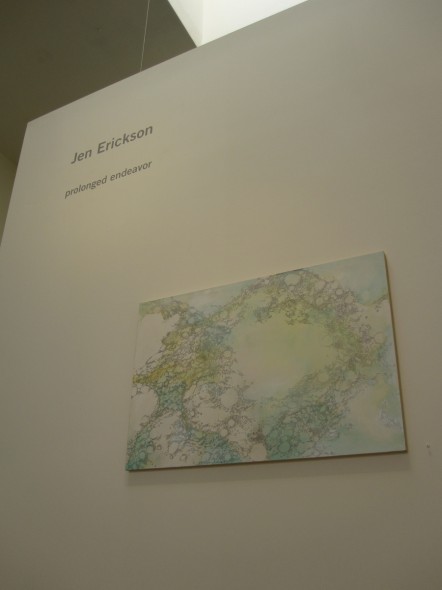 jen erickson's pieces require a face to face interaction, these photos don't do them justice (sorry!)….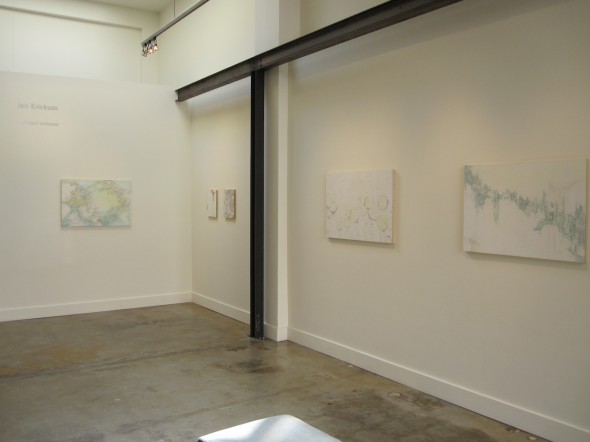 as you practically press your face to the work, you expect them to start moving….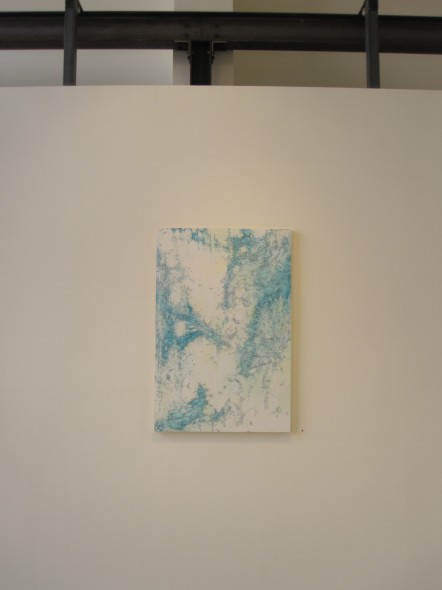 a few pieces have more than 70,000 zeros drawn onto the clay board. amazing.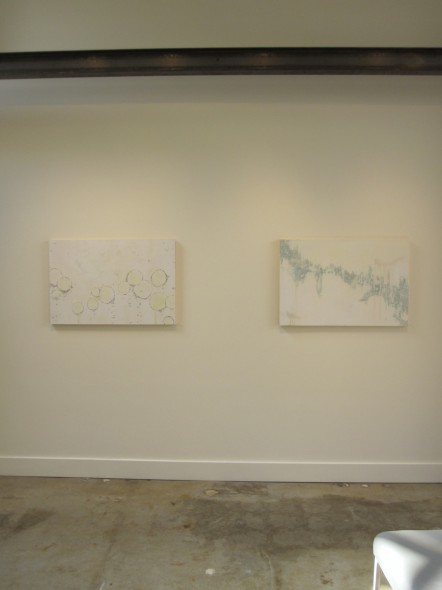 "They (the zeros) act as empty remnants of understanding; tiny capsules of the knowledge that I have lost." – jen erickson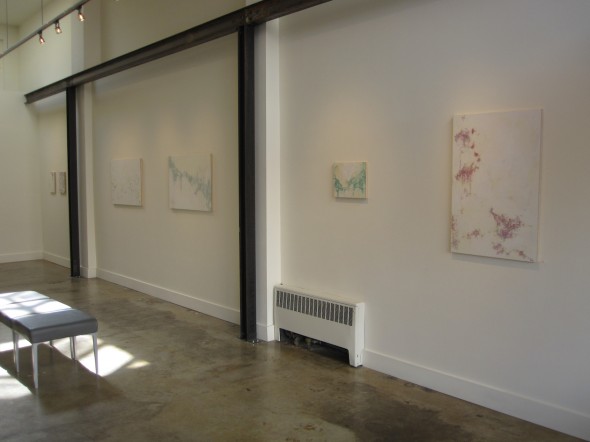 "The process of applying the zeros becomes a meditative act." – jen erickson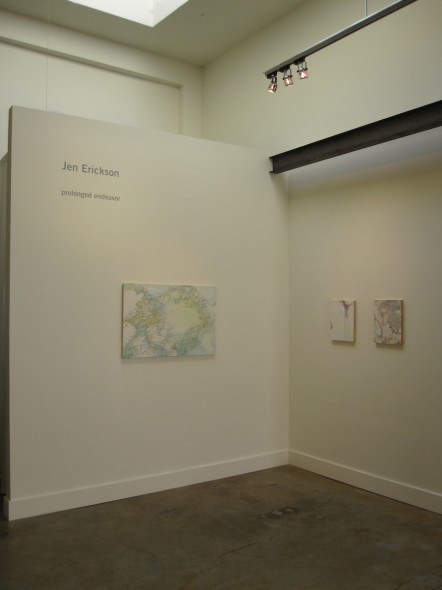 the opening reception was comfortably full….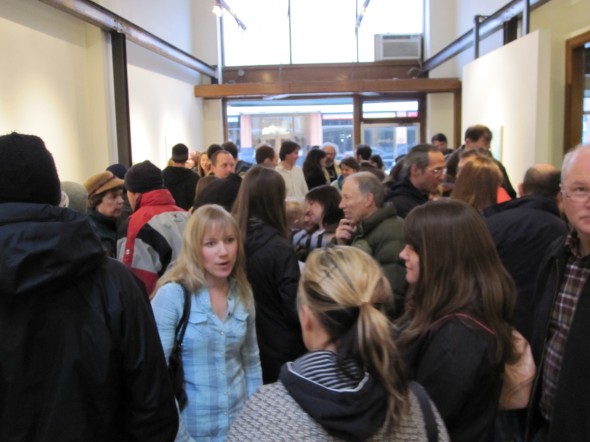 thanks for your continued excitement about missoula's newest gallery.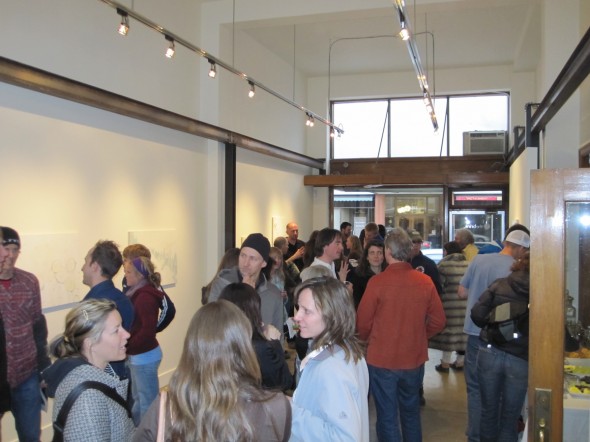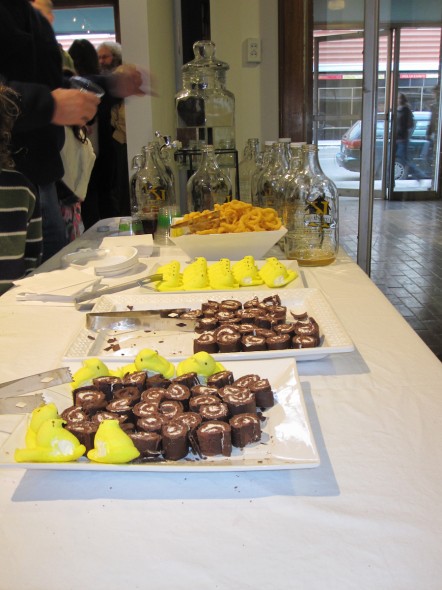 and it's silly treats….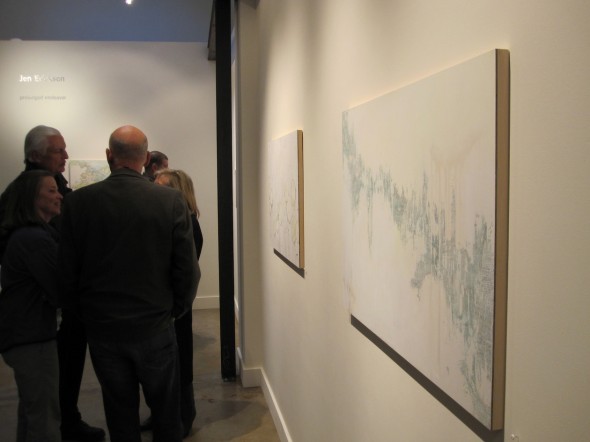 kettlehouse beer and a peep and a conversation about art….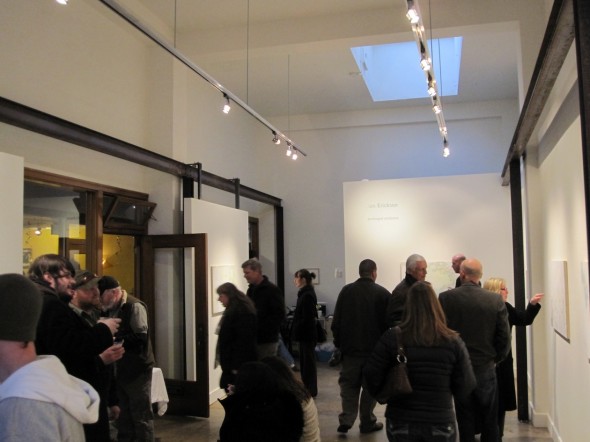 "As the drawing progresses the zeros transcend their original purpose of serving as relics for the obsolete and take on a life of their own; coming together and dispersing in a sometimes primordial, other times fragmented act of decomposition." – jen erickson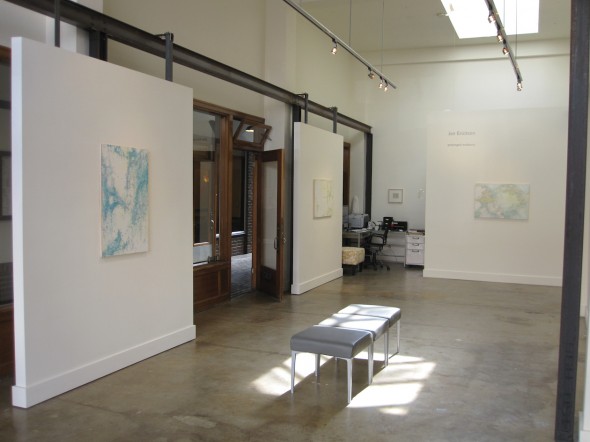 it's april. it's jen erickson. a very good month….