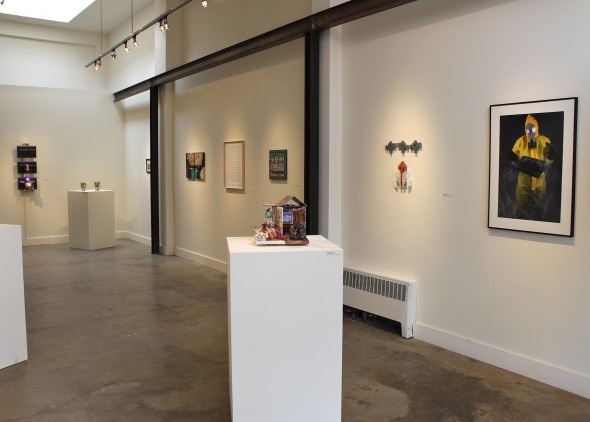 this month at the brink we had our very first juried show, with juror, jen erickson!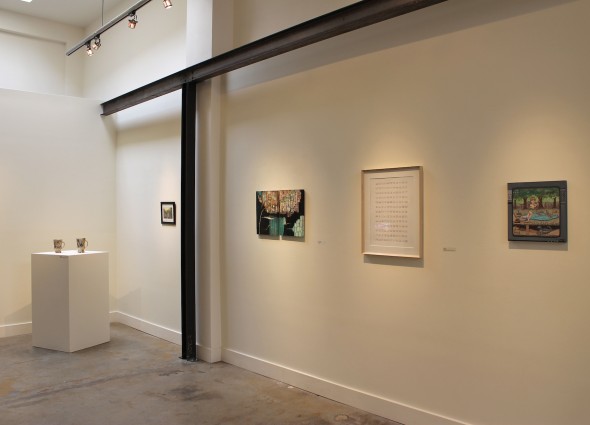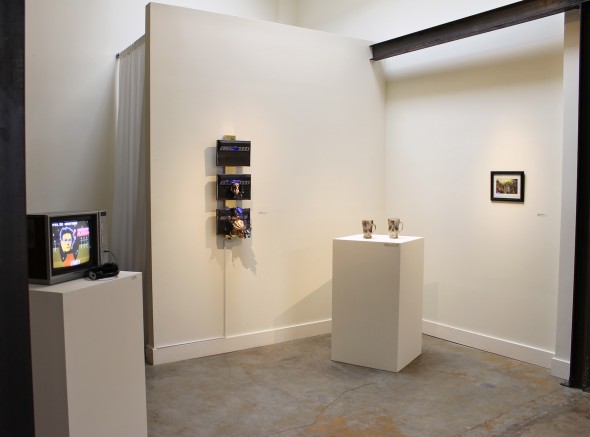 the theme of the juried show was "atari aesthetic." "sometimes i get nostalgic for my low-tech youth.  i yearn for a time when technology made a cameo in our lives, a time just before technology infiltrated every aspect of our existence.  i miss the days when video games were not taken for granted and even the simplest graphics were celebrated." (erickson)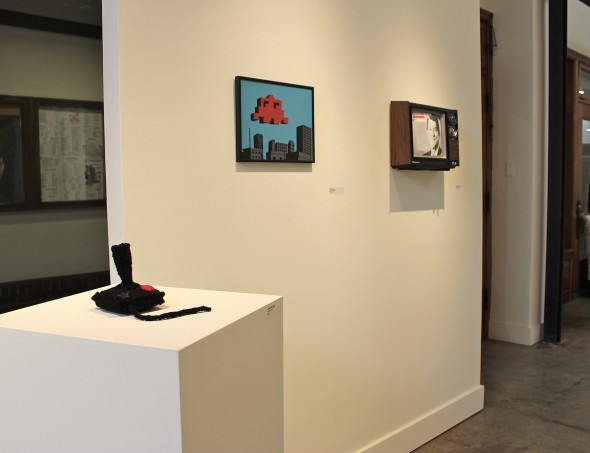 "when asked to come up with a theme for this juried show i wanted to challenge artists to make art inspired by the atari.  i hoped to see art that was thought provoking, visually stimulating, and well executed.  i was not disappointed.  i am delighted by the thought and time put into all of the artworks and i want to thank all the artists who submitted work." (erickson)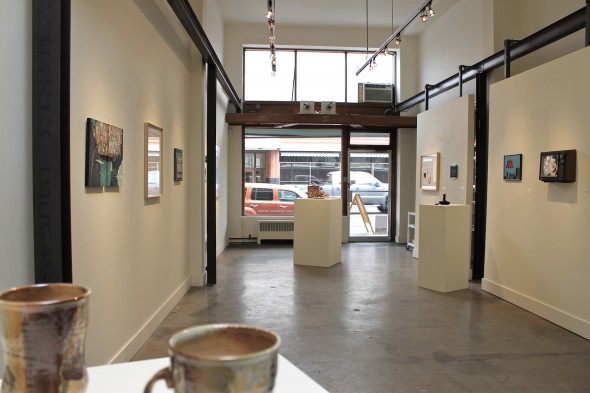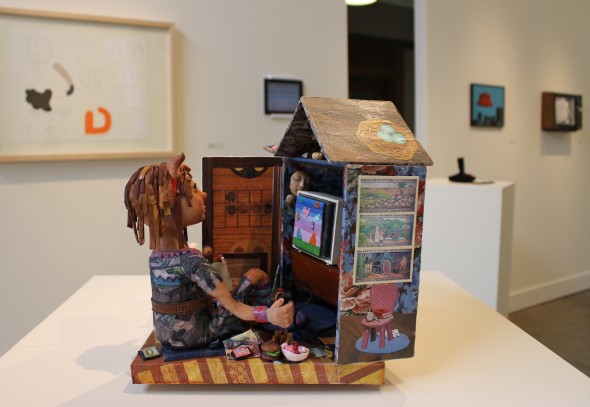 the artists involved: jennifer bardsley, courtney blazon, matt hamon, tobe harvey, kyle kankelborg, andy kemmis, kelly mcgonigal, lauren tyler norby, keith phillips, amber prouty, jazmine raymond, erik samsoe, patricia thornton, and michael workman.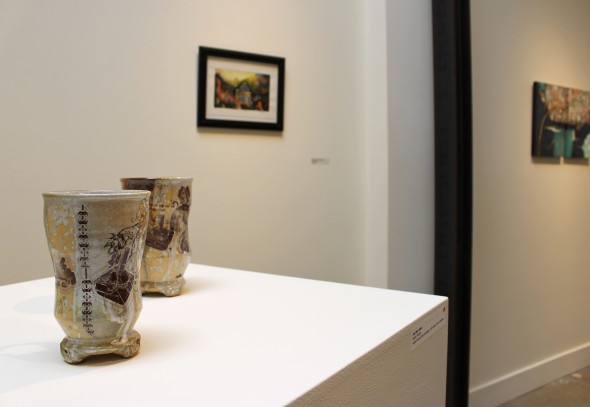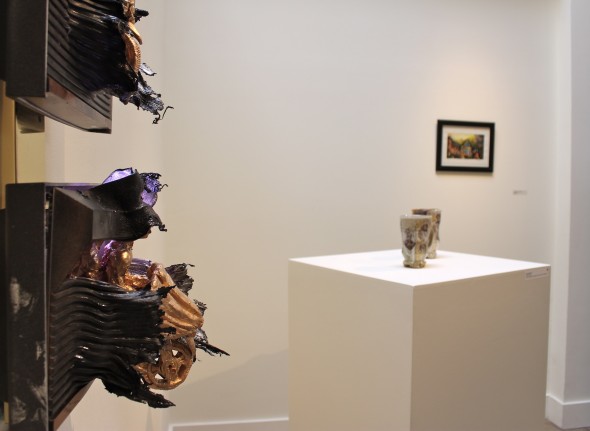 "this piece is an exploration of two desires. there is the childhood desire to live the game. then there is the adult desire to recapture the childhood desire. an adult may nostalgically wish for the capacity to make the fantasy as real and vivid as they remember it. this piece indulgently recreates childhood fantasy." (jazmine raymond)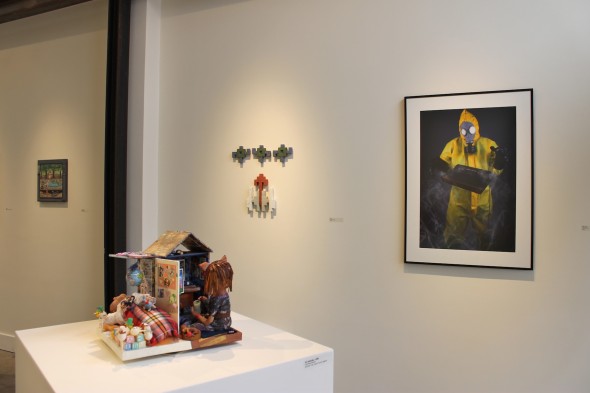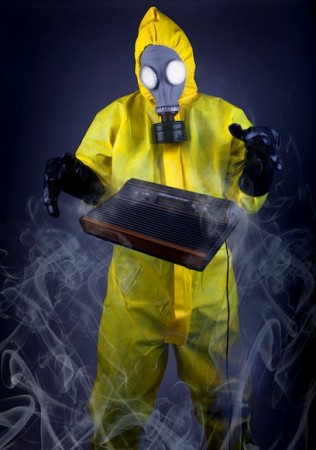 andy kemmis had the HIGH SCORE, winning the juror's first prize, with his piece entitled, "atari party."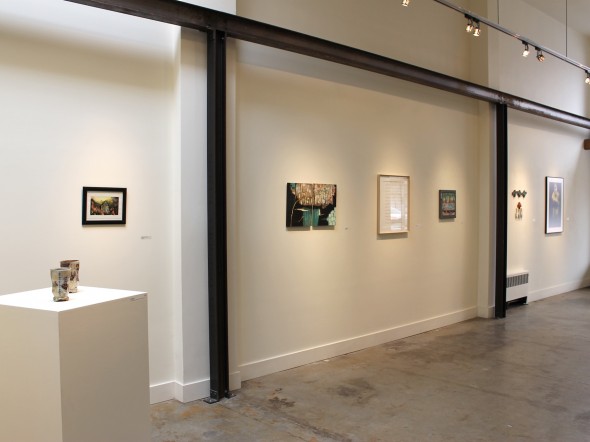 for some reason, "atari aesthetic" made me think of the scene in "back to the future" where marty mcfly, after escaping from the libyans who were shooting at him, wrecks his delorean into a barn in 1955. he emerges from the car as a futuristic alien in a radiation suit, which scares the farmer and his family. perhaps it's a long shot to connect the dots here, but at certain points in time, atari and "back to the future" both played pivotal roles in my life. today, photography does the same thing." (andy kemmis)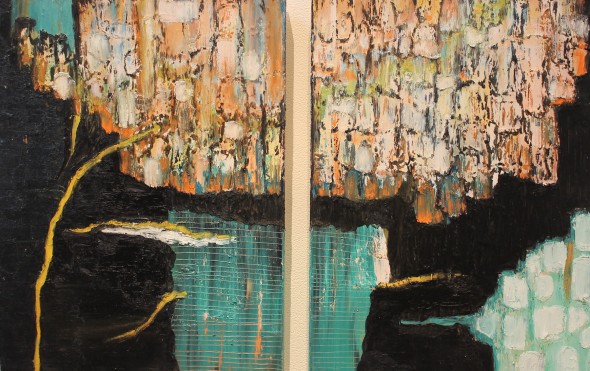 jennifer bardsley's HIGH SCORE, won her one of the honorable mention awards, with her diptych entitled, "atari connections."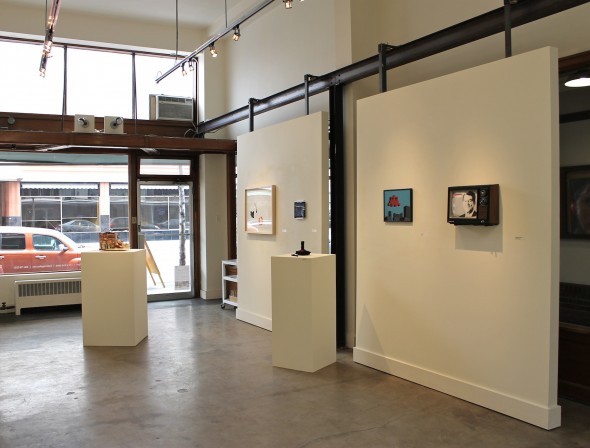 "at 10 years old, every one of my friends had an atari in 1985. we would spend hours in the basement playing pacman and space invaders until our eyes were sore. although it may seem like time wasted, i can't help but feel a serious sense of nostalgia for this magic box and joystick from my childhood." (jennifer bardsley)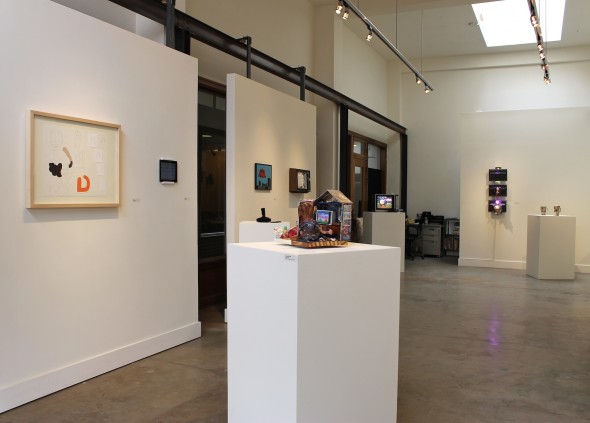 lauren tyler norby won the second of the honorable mentions with his piece, "a thousand plateaus."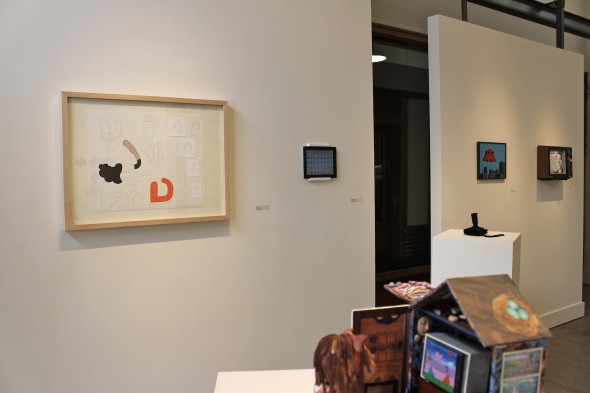 thank you to all the artists who submitted and participated in this great adventure!