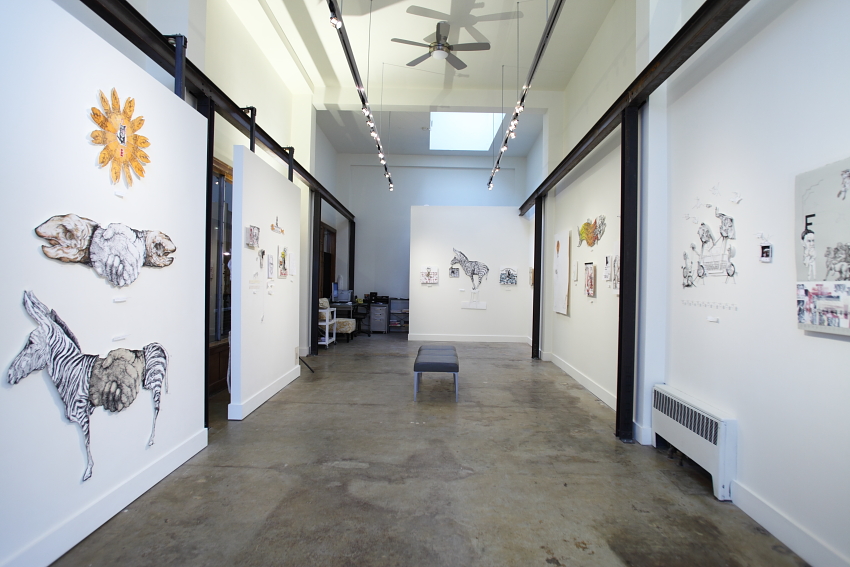 it's january at the brink, and jack metcalf has filled the gallery.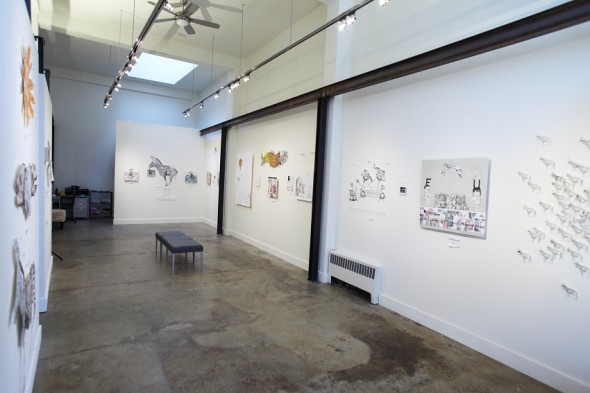 a collage of drawing, printmaking, sewing; it's clever, surprising.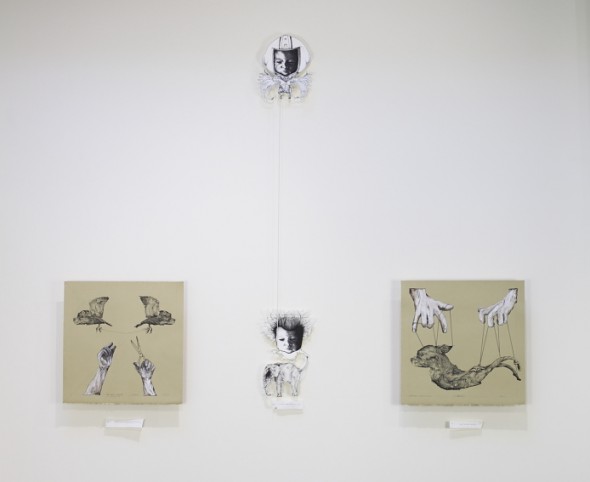 relationships are formed on each wall….
to be explored, pondered.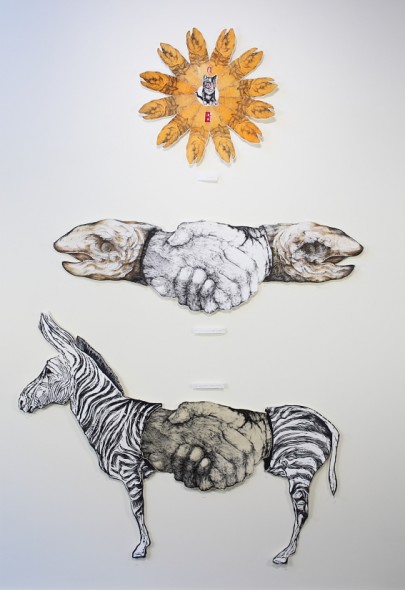 "the work balances draftsman precision with an ambiguous blather of imagination, insight, and delight, presenting an internal conversation that is felt, but never fully comprehended." (jack metcalf)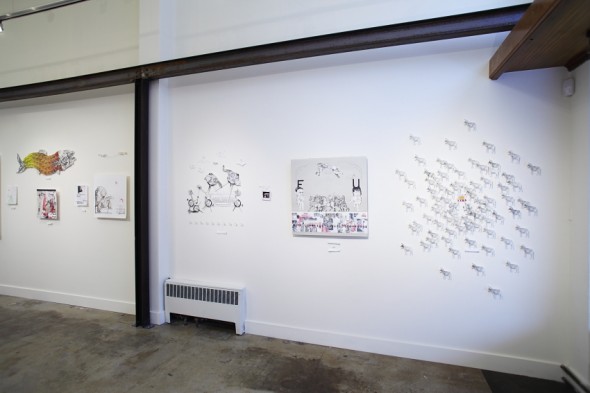 the zebra often takes center stage.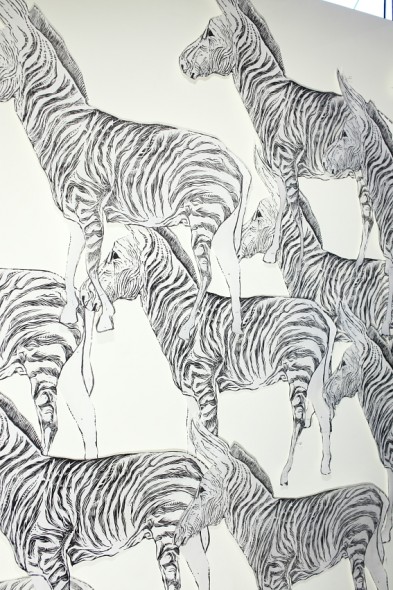 roaming through the hammond arcade.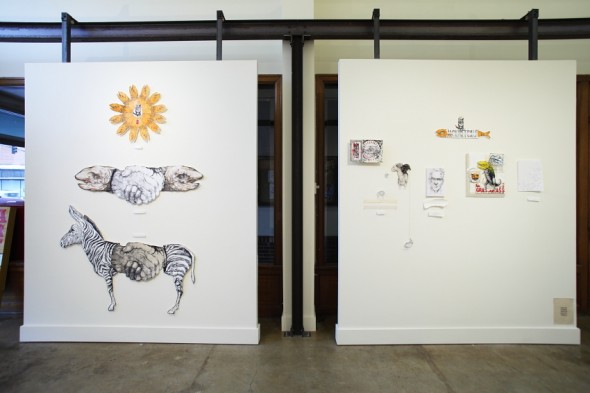 curious combinations as content is considered.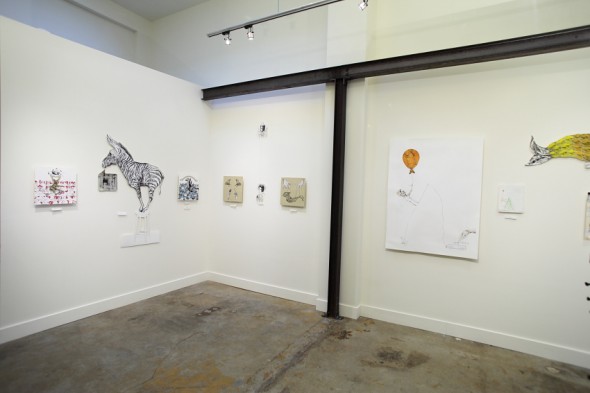 the title cards were typed on a manual typewriter that sits, waiting for comments from viewers. "thank you for disregarding time."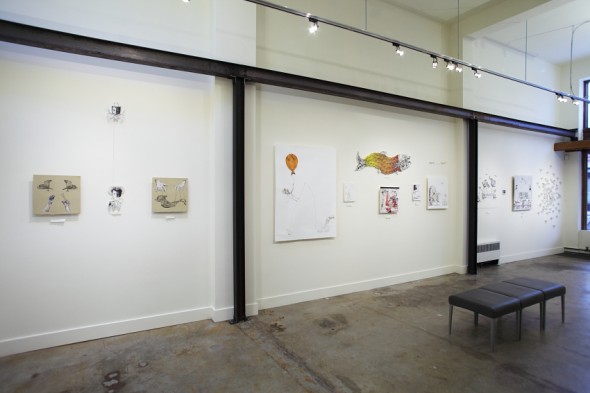 thanks jack…. (and thanks to louis habeck for the great photos)