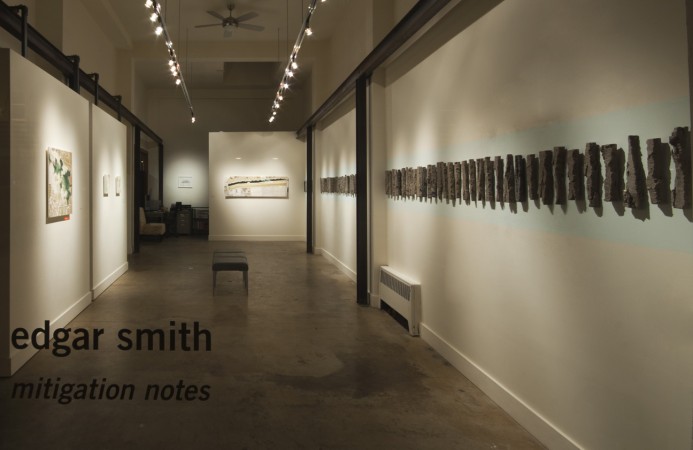 it's february and edgar smith is in the house!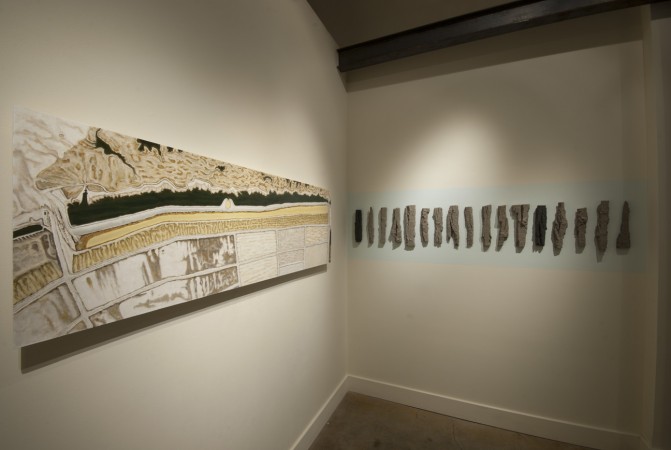 smith's recent body of work represents a response to public vs. private land issues in the northwest.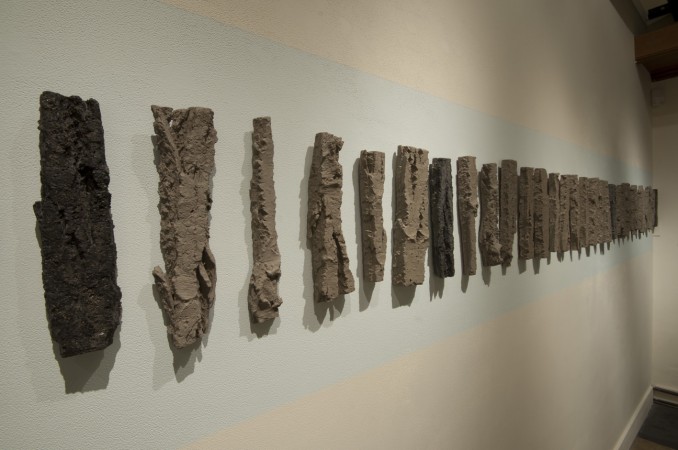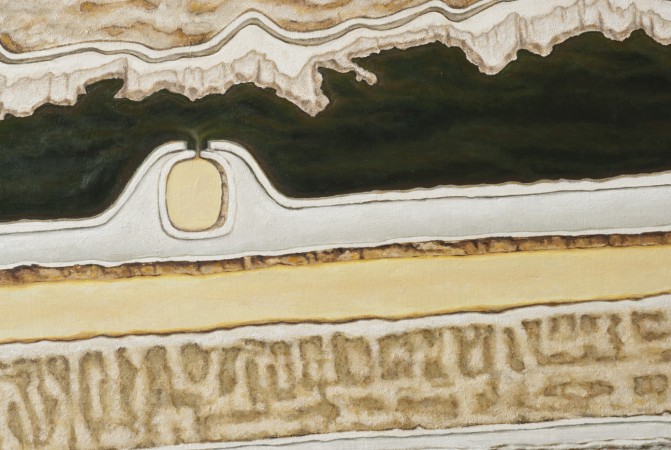 this exhibit focuses specifically on the clark fork river drainage in montana, from silver bow creek and butte, to areas just west of the missoula valley.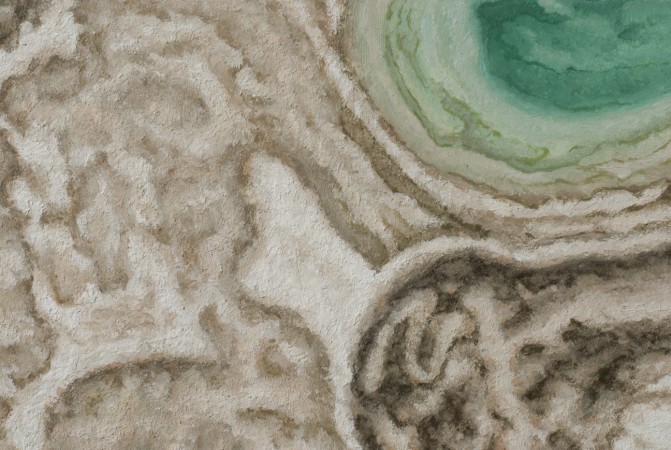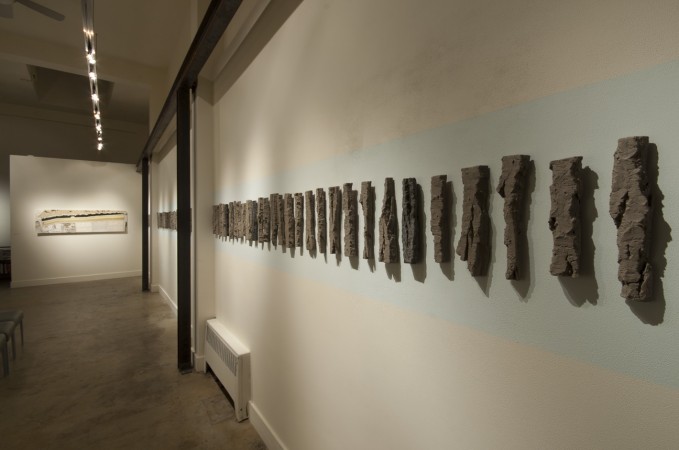 the concepts surrounding these works range from the impact of heavy industry, to simply celebrating the clark fork watershed's unique qualities.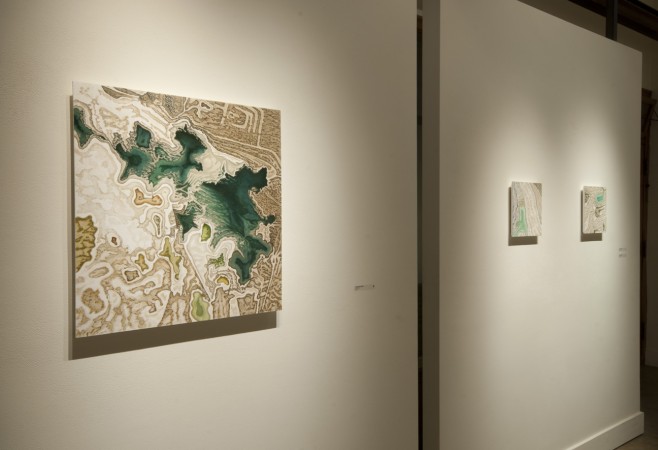 the paintings are map-like aerial views of industrial sites, including the recently established remediation ponds of the opportunity/anaconda superfund site, built in conjunction with the milltown site clean up.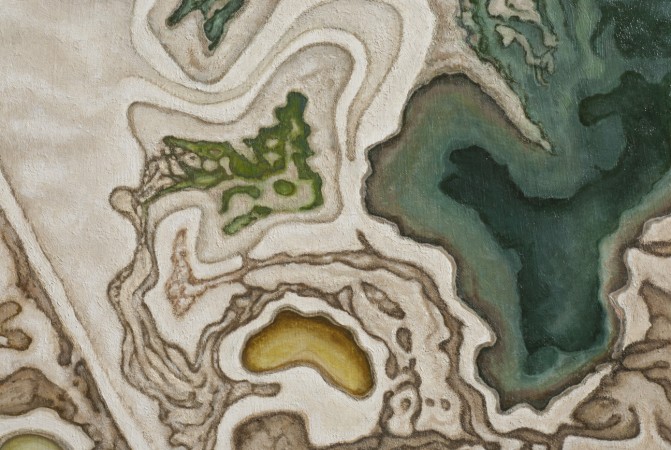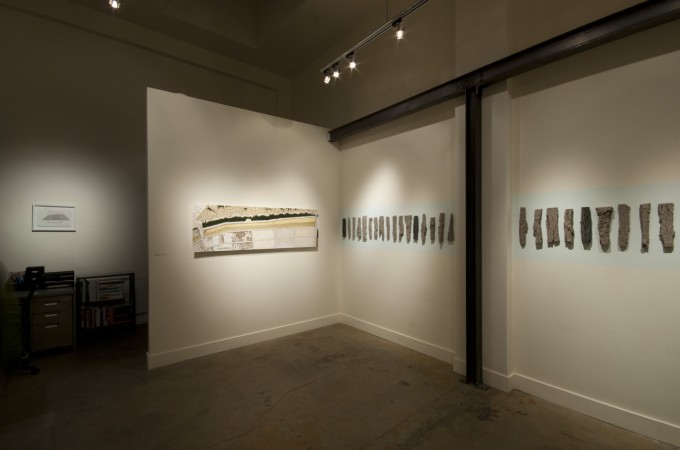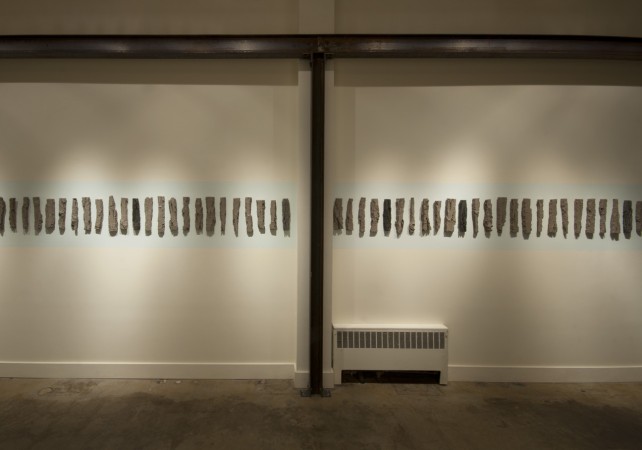 the wall installation, made from cottonwood bark, beeswax, and mine tailings, functions as a metaphor of the clark fork river and its complex history.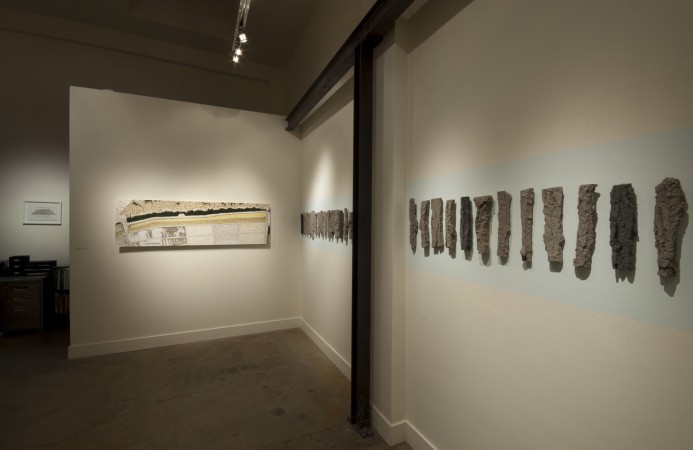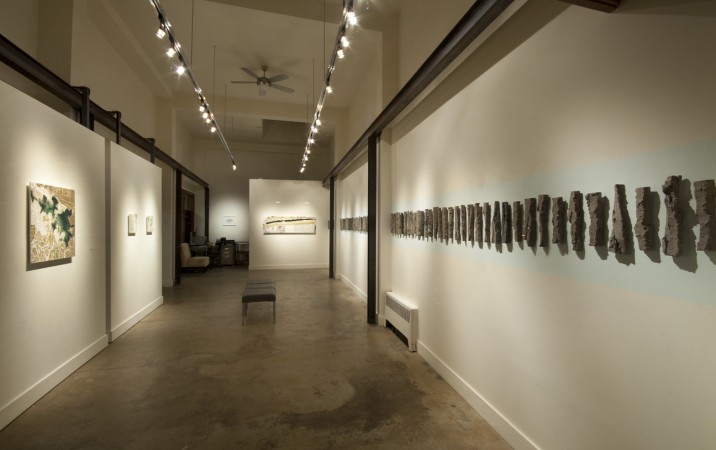 (thank you SO much to Chris Audio for the photos)