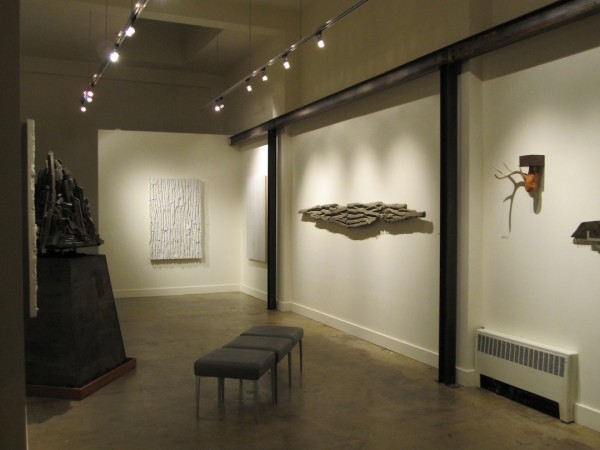 edgar's pieces have a powerful presence.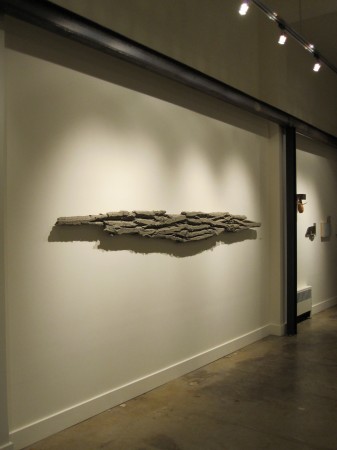 "Wings of the Floodplain" is one connected piece of found cottonwood bark, mounted and painted with house paint. It's ten and a half feet long, for those of you who wonder if it will fit on your wall (already been measured a few times by interested viewers!)….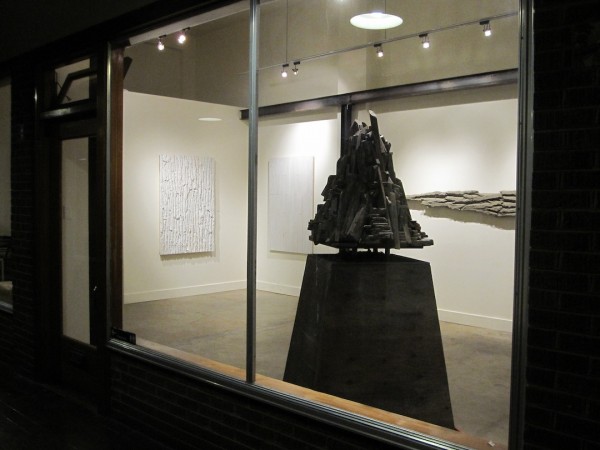 the obelisk has also drawn in many spectators….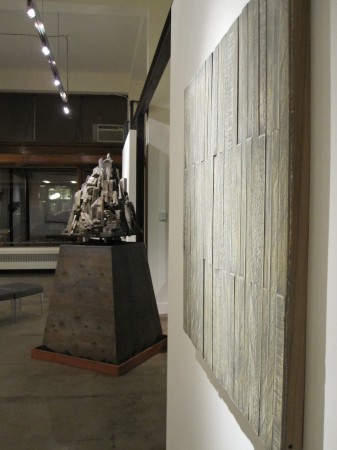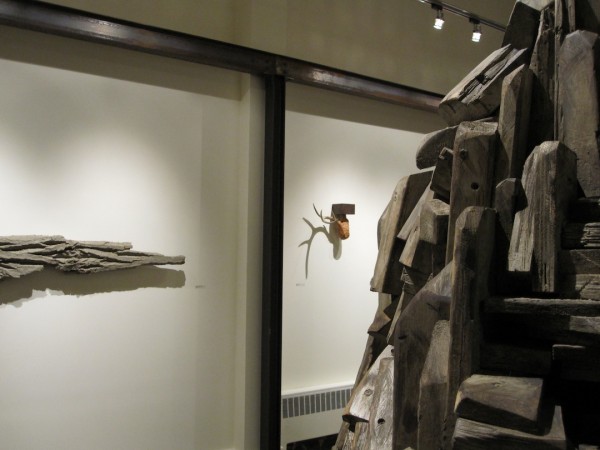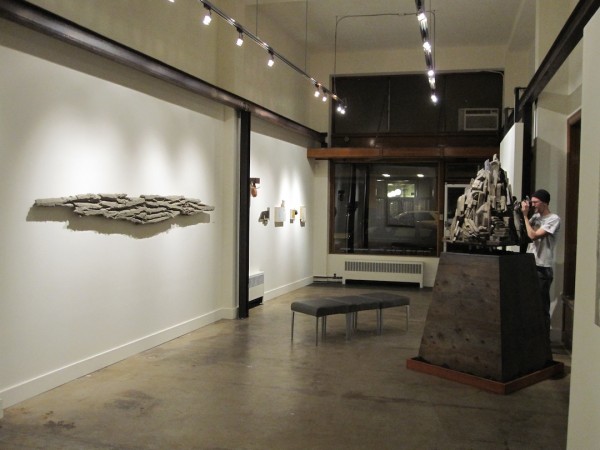 the artist documents….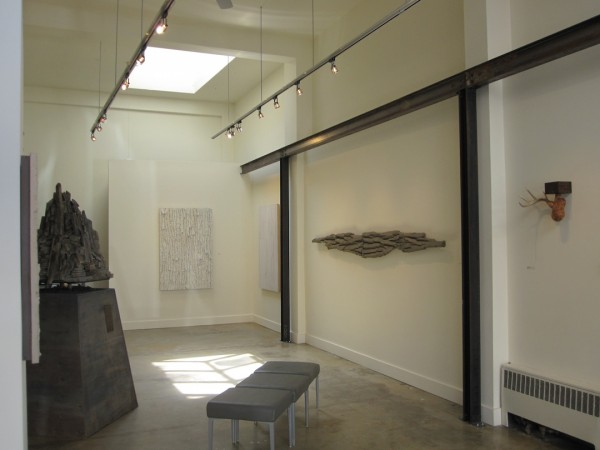 the daylight offers a different view….
it's may, and edgar fills the house….