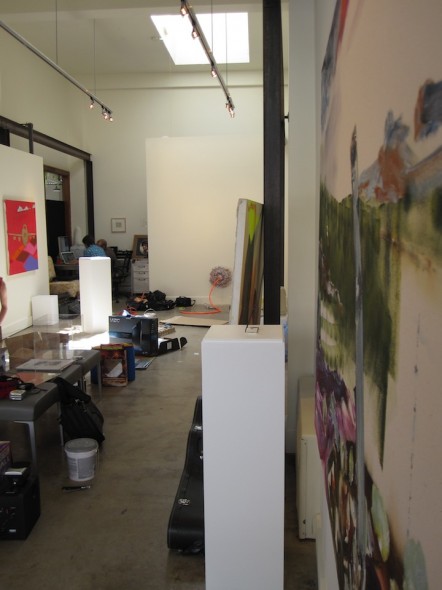 i cannot lie, the installation process was a little messy and time-consuming.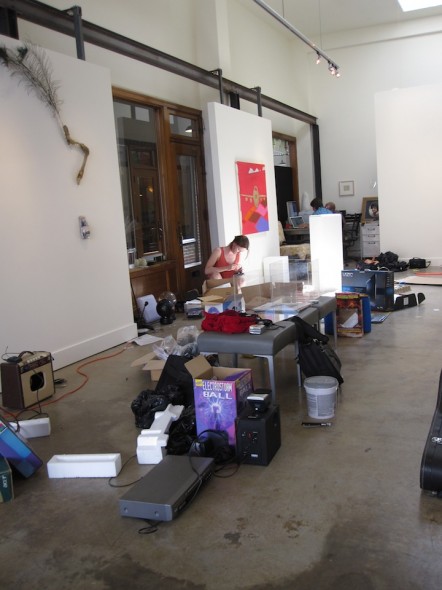 i knew we would pull it off, but i did have periodic doubts.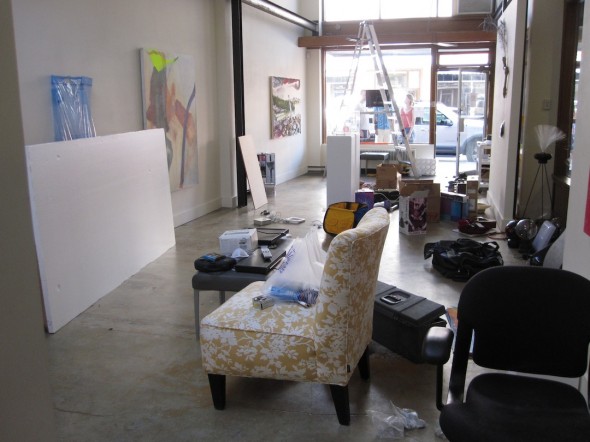 we made at least twenty or thirty trips to ace hardware. no joke.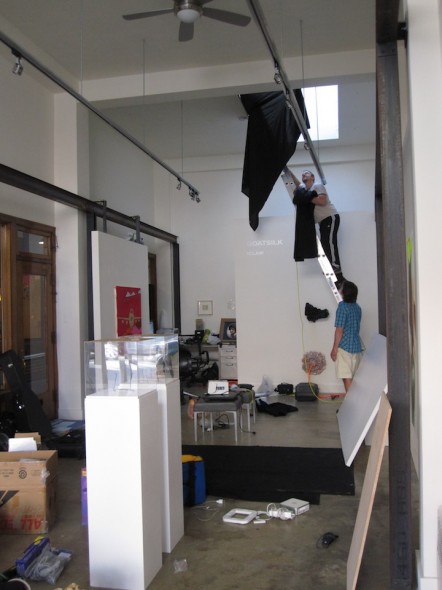 even struggled to cover the skylight to reduce light on a wall with a projection. interesting that an element that usually makes the brink more interesting, can be a burden as well.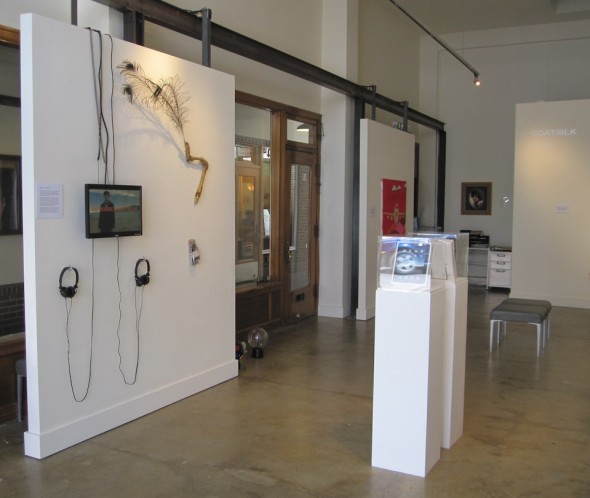 as you may have guessed, it did all come together, with a few moments to spare.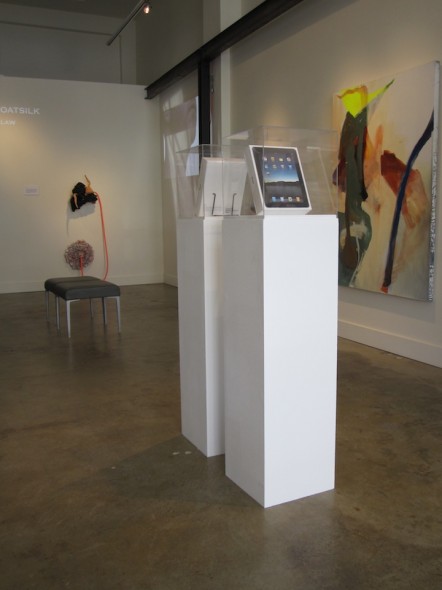 the precious iPads in their plastic houses have confused many viewers. i am pretty sure one thought we were an apple store for split second until his companion said, in a hushed voice, "no, this is an art gallery."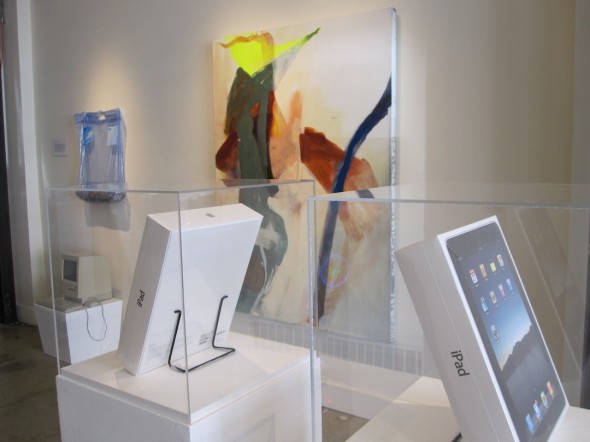 you have to admit, they are pretty.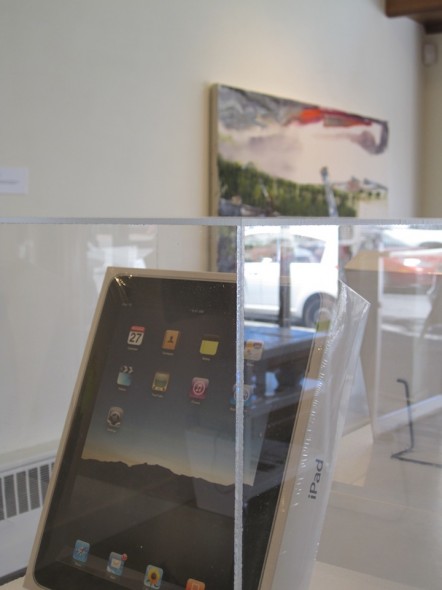 you want one, right?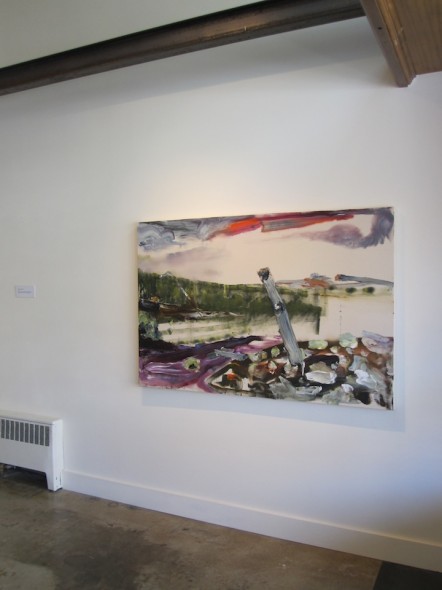 they are free, if you purchase a painting! so far, no takers, although those who have been most interested in the paintings could care less about the iPads, which i actually take comfort in on some level.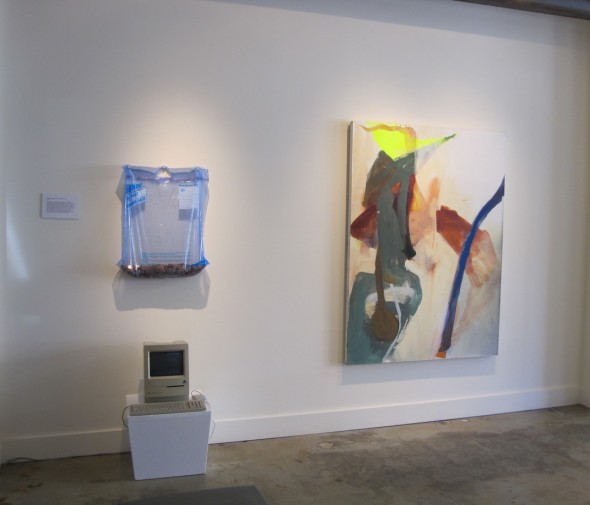 the 20-year-old macintosh provides a nice contrast to the latest fad.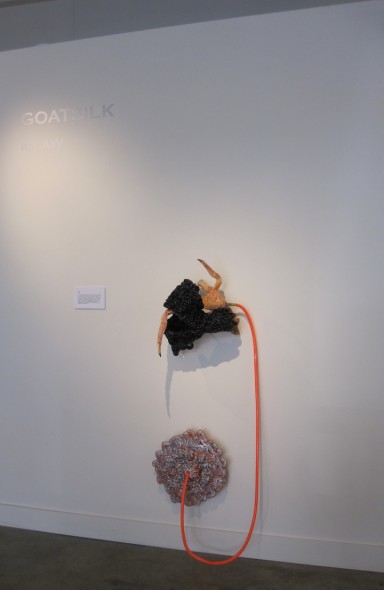 the iClaw has indeed been the real attraction.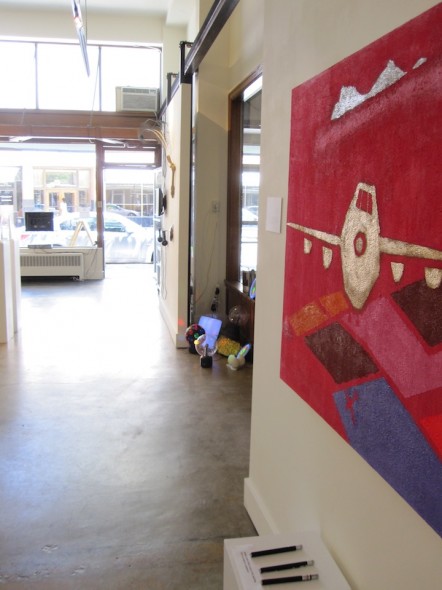 and the lasers….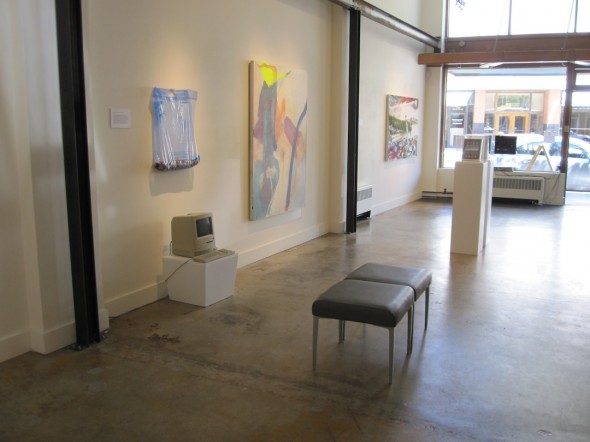 it's been a great month. fun to see people playing with art. laughing at art. confused by art.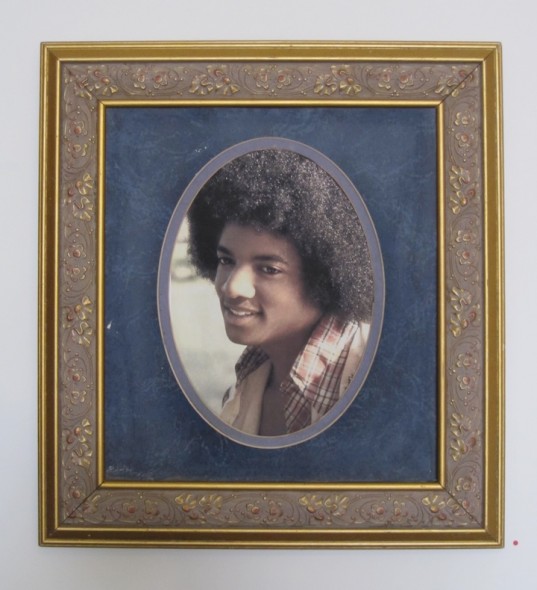 my favorite is michael. he is also someone else's favorite. he was purchased in the midst of installation, bringing tears to his future owner's eyes.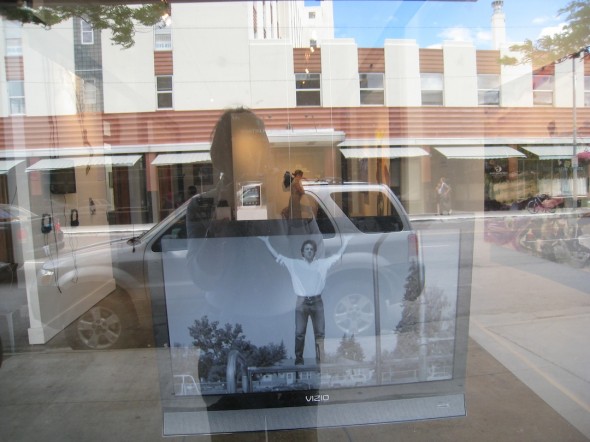 and don't forget paul crik, filling our ears with wisdom all day and all night. come learn how you can kill it!