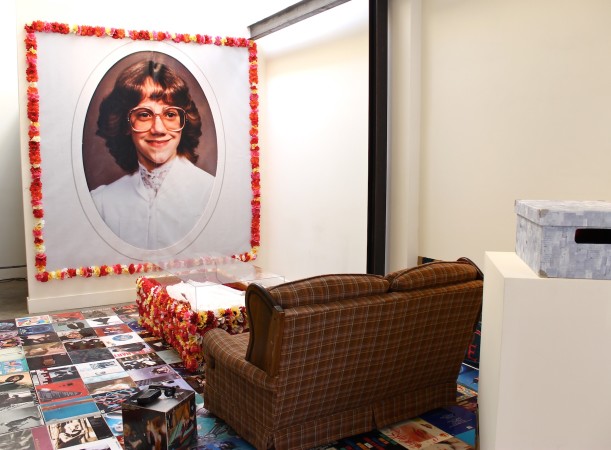 well, she finally had the courage to have her own exhibition in the gallery that she founded…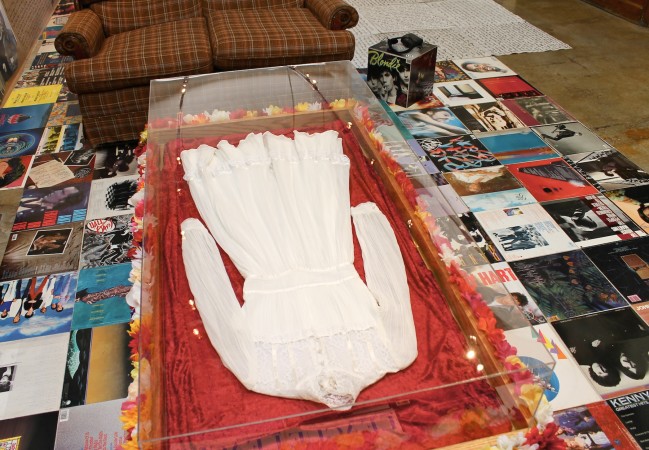 respecting her past, but laying it to rest, literally…
her junior high and high school years, were tough ones (she is not alone, she knows)…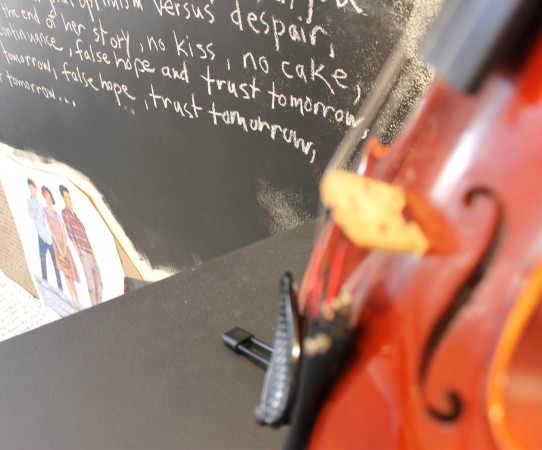 forced to play the violin for seven years, at the opening reception she played it again, for the first time since 1985. (if you weren't here, count yourself as lucky. ha.)
walkmans with one looped song accompany each piece, sparking memories…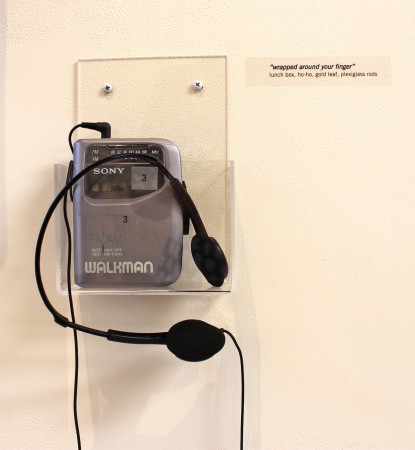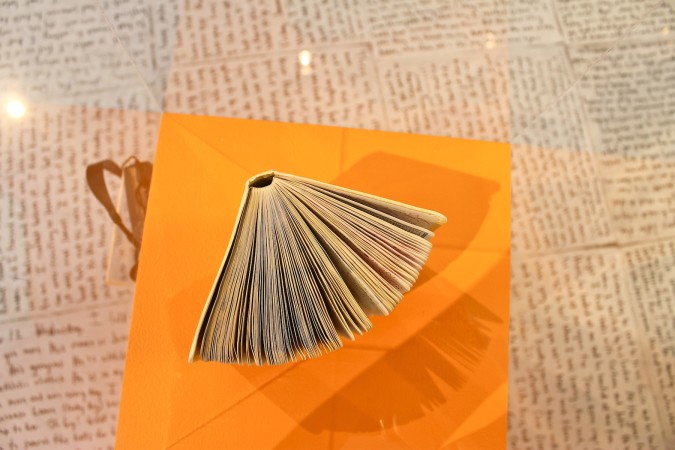 her diary sits in the middle of the installation, encased in plexiglass, like the confirmation dress, protected, honored.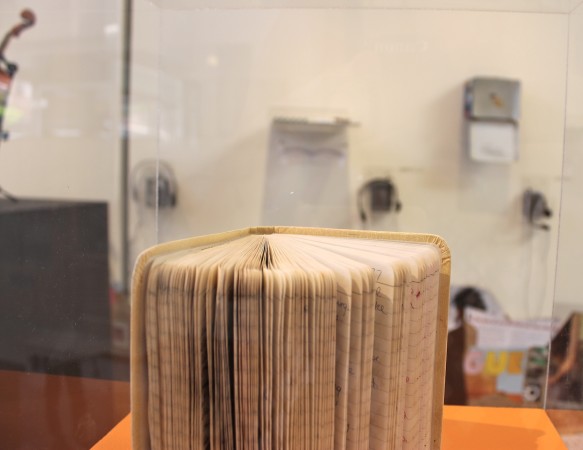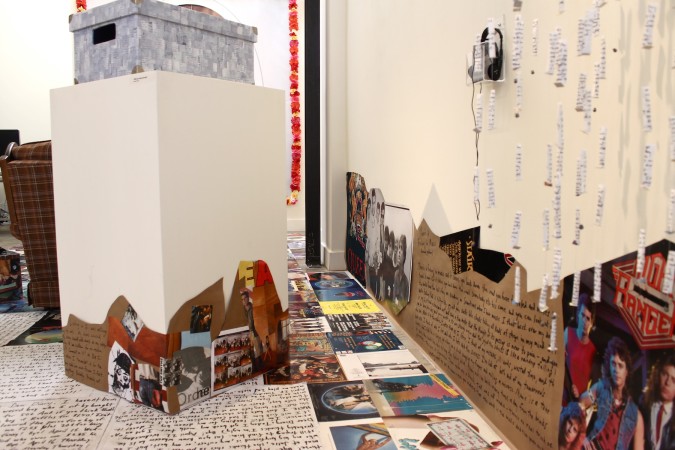 posters, writing, lyrics, creep up the walls, rooted by albums covers.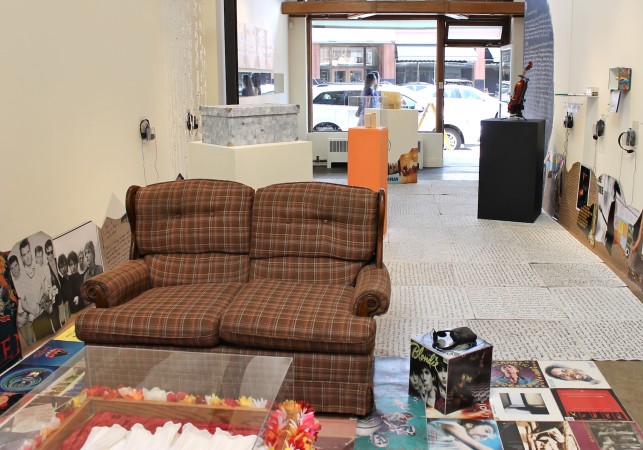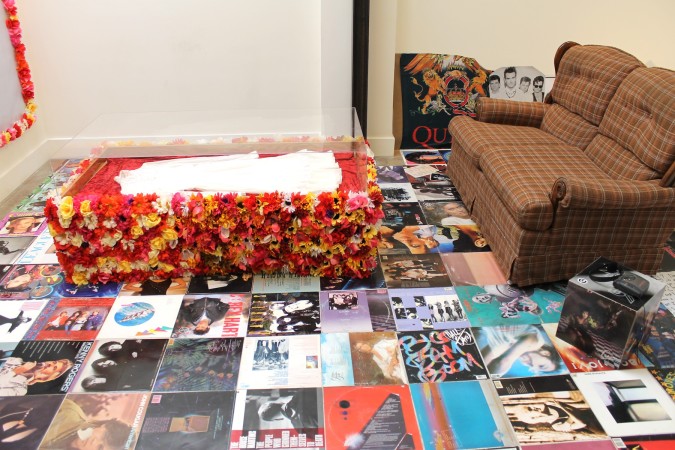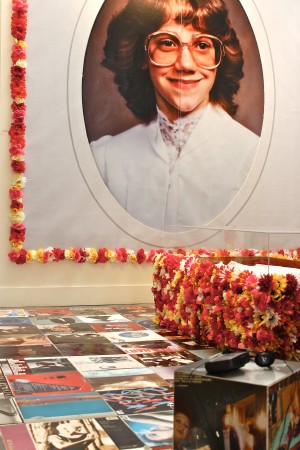 the 8 foot by 8 foot confirmation photo smiles awkwardly across the gallery…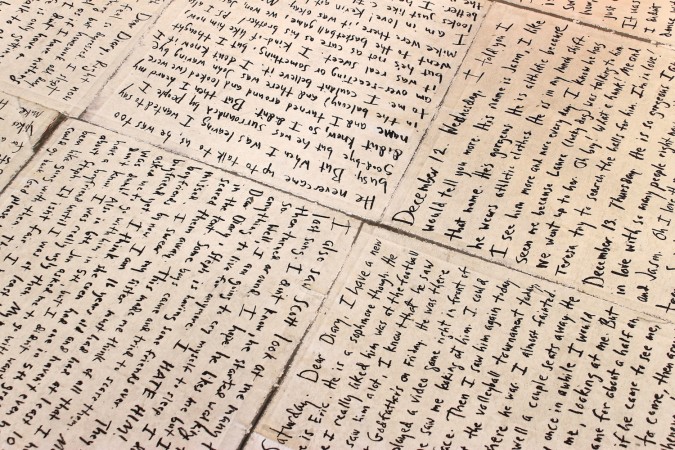 the gallery floor is also carpeted by unedited diary entries, with a clear focus on the pain of adolescence.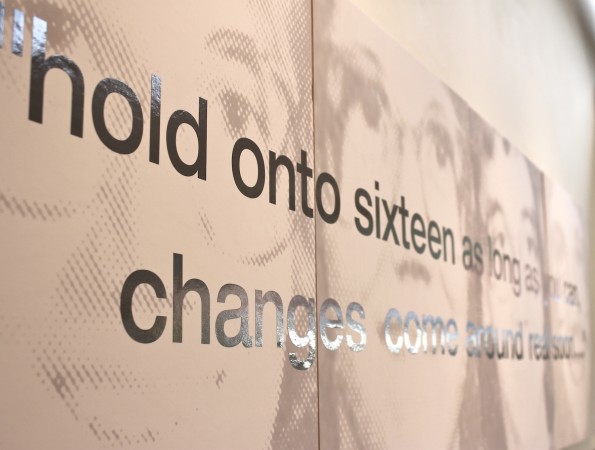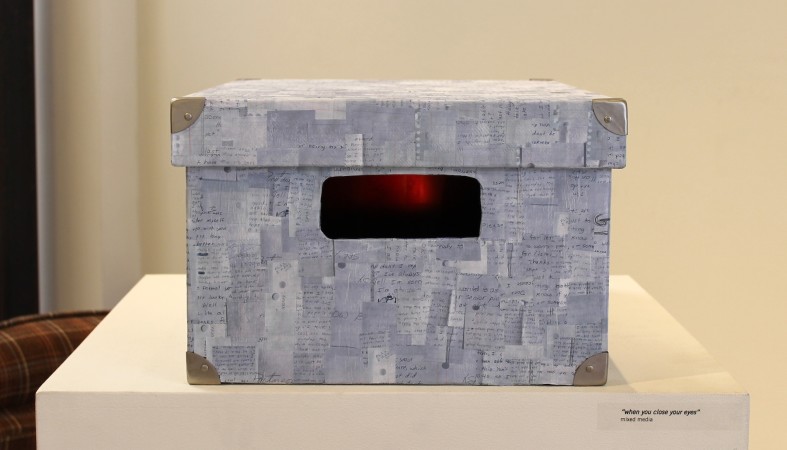 each piece attempts to capture a memory, or a person from her past…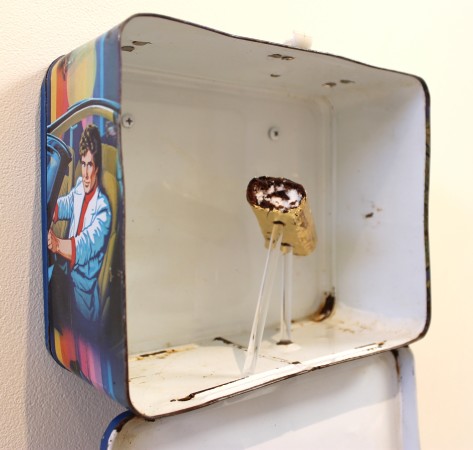 a ho-ho shared with the most popular girl in school on friday during lunch, who, come monday, pretended the past week had not occurred.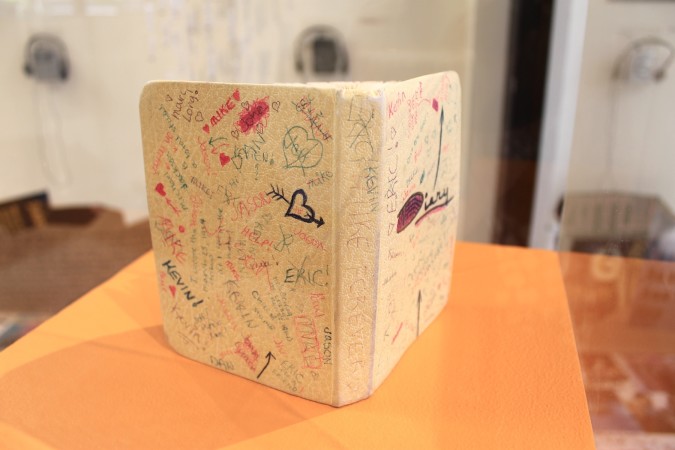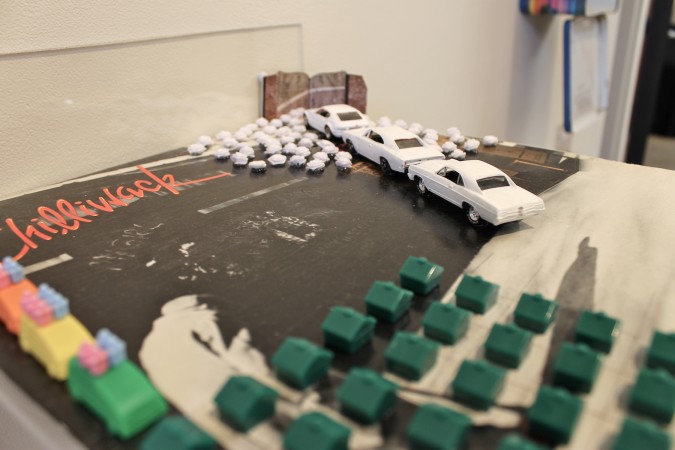 happier memories of road trips, to graceland, to freedom…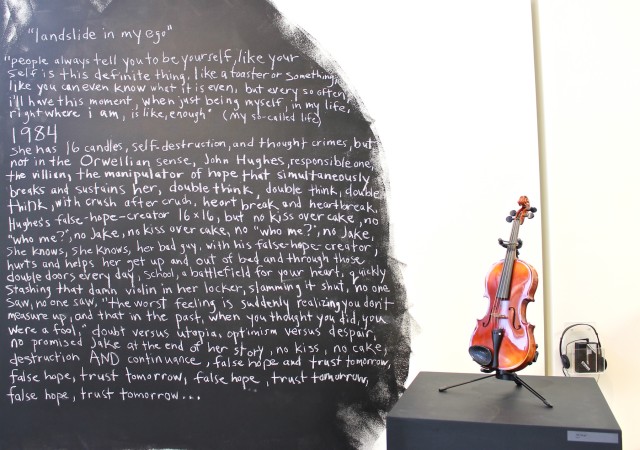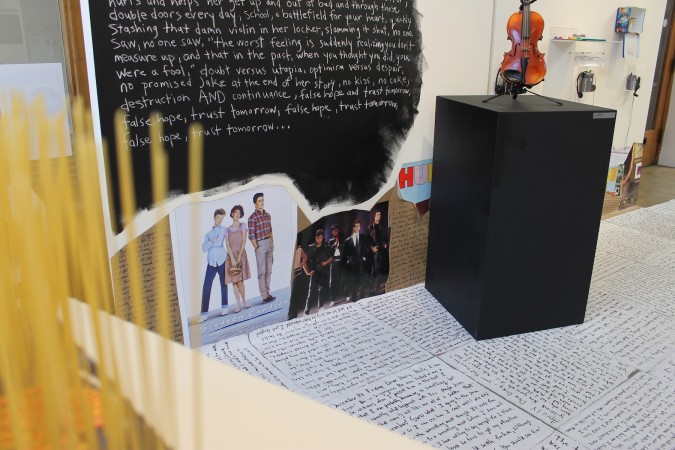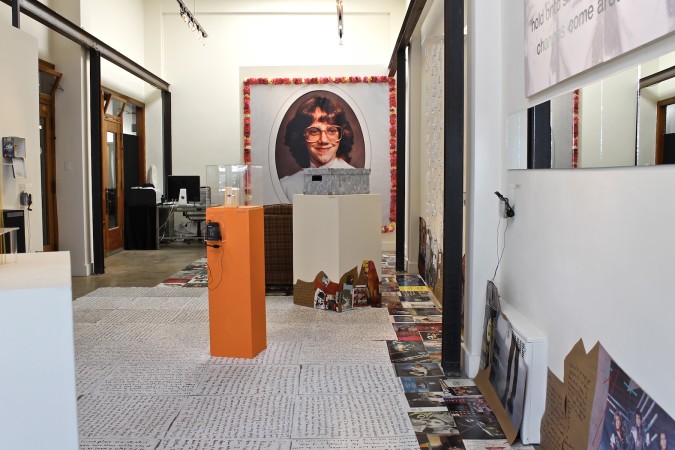 john cougar's lyrics created fear, if sixteen is something to hold on to, what comes next?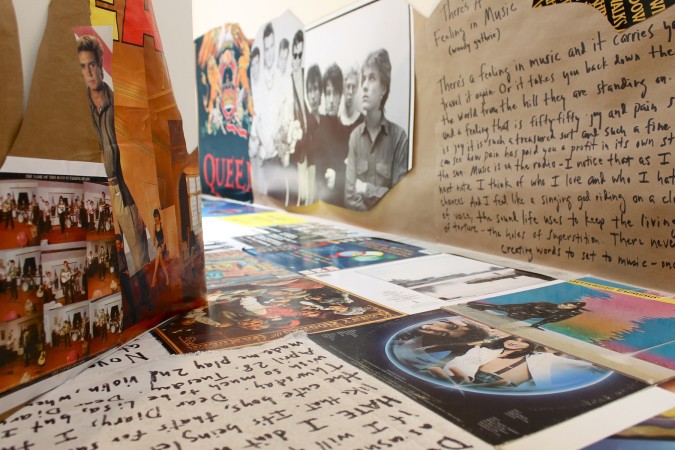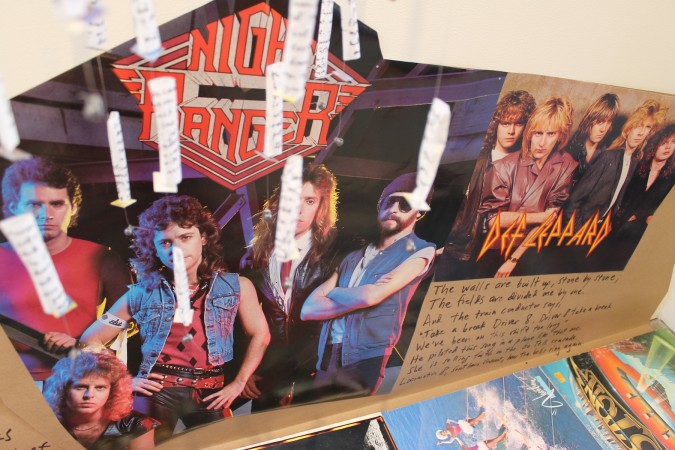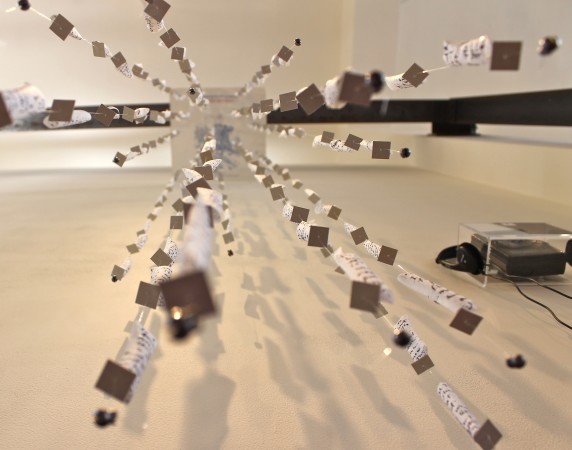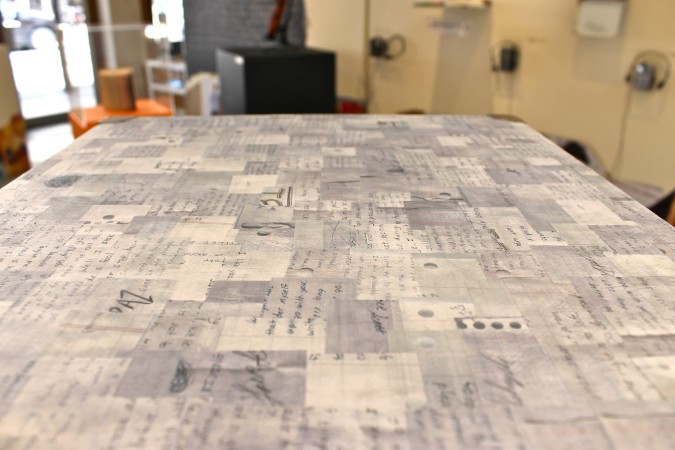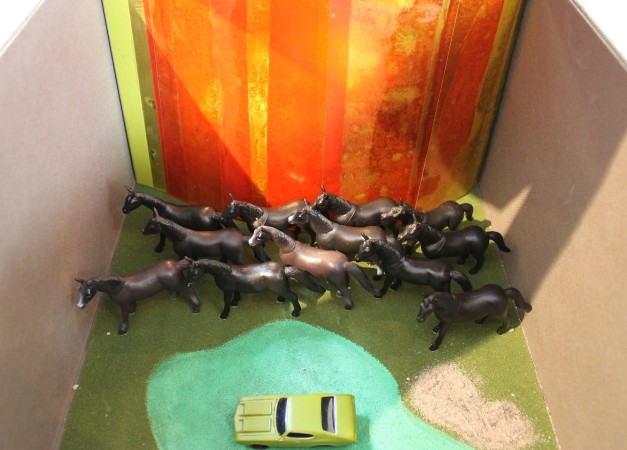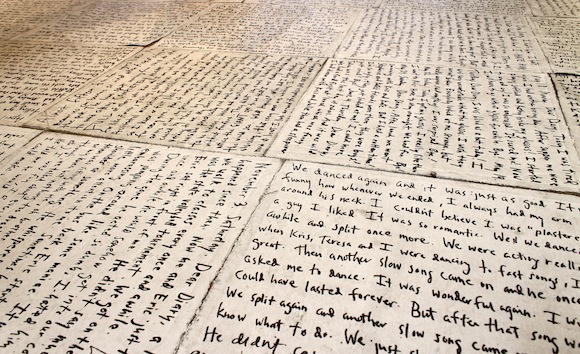 with sadness, masked by humor, this installation has been a cathartic experience for her. she is now able to laugh and learn from a difficult time, literally walking on it as a way of embracing who she has now become.