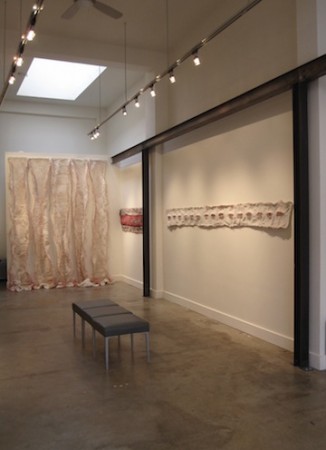 it's november and the brink has its first textile exhibition….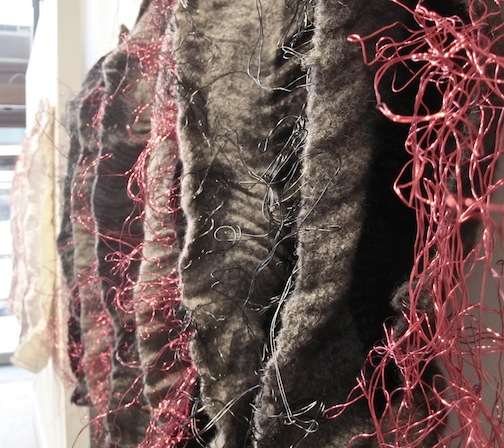 wool as warp. wool and copper wire as weft.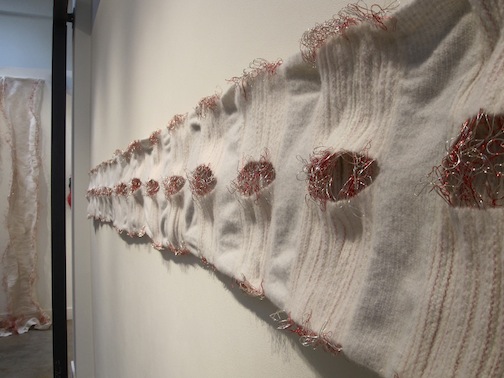 Parker combines the copper and wool in double layers that are woven together at some points, and woven separately at others.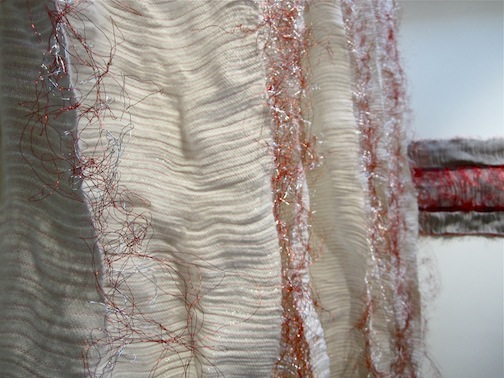 She chooses to work with black, white, grey, and sometimes red to emphasize form over color.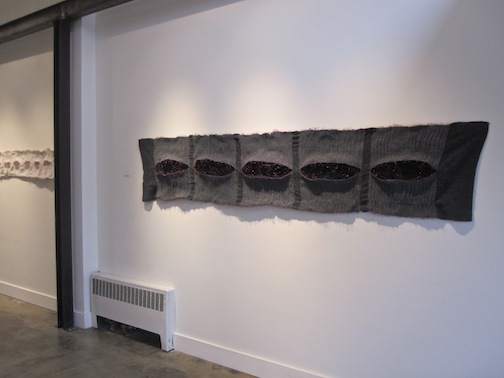 An exploration of opposites and tension occur as lines of thread in a grid are transformed into organic sculptural forms. The two-dimensional becomes three-dimensional.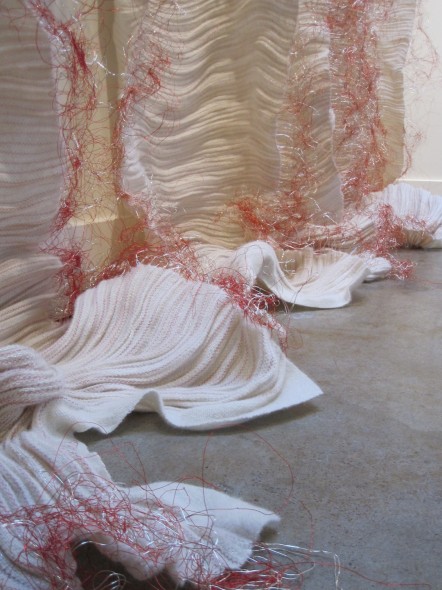 After the weaving is removed from the loom, it is felted, and at this mysterious moment surprises occur.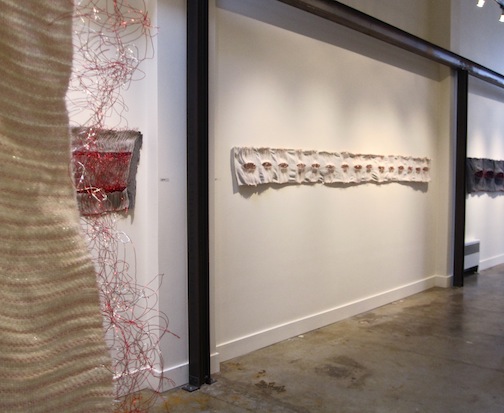 the pieces entangle with one another.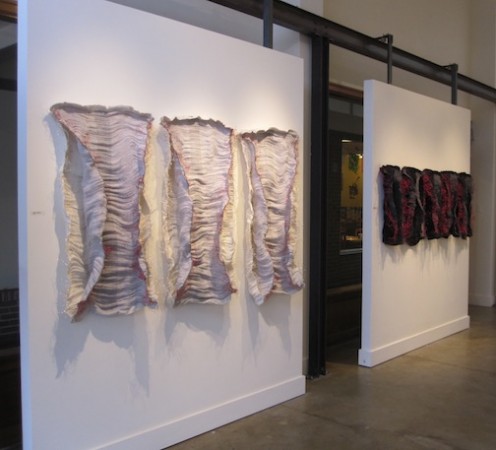 "a single quiet thread repeated grows large and intrepid." – jennifer parker
"opposites correspond to engage and disengage. a perfect rhythm; the enigma and the solution captivate me." – jennifer parker