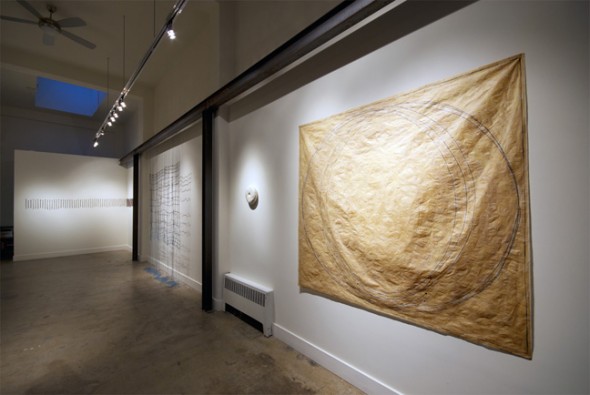 june 2012 at the brink… jennifer reifsneider's landfall.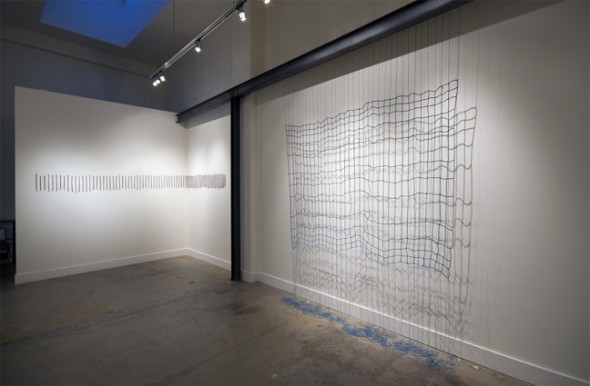 jennifer reifsneider's sculptures and installations have been exhibited in over 40 solo and group exhibitions across the united states.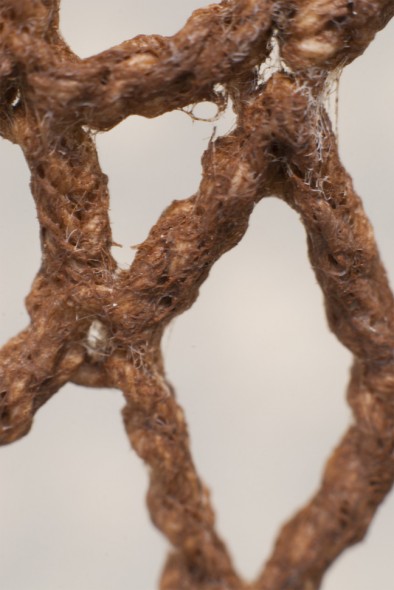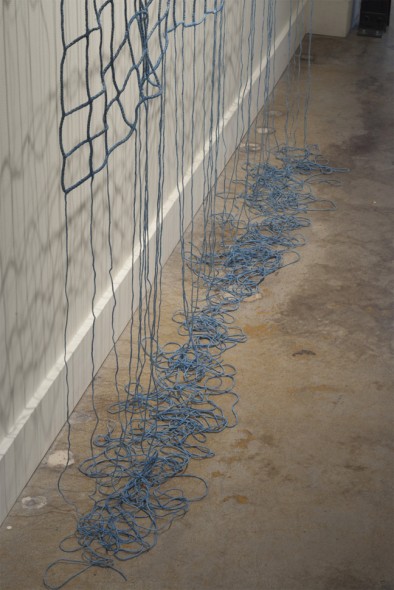 born in 1973 in plainfield, new jersey, reifsneider was raised on a working farm in rural southeastern pennsylvania. she earned her BFA in photography from rochester institute of technology in 1995.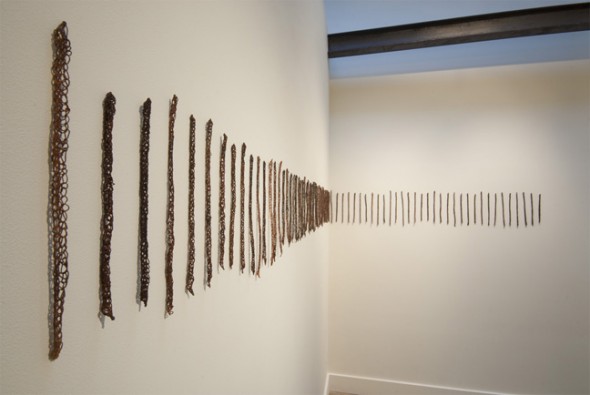 she migrated to montana in 1997 and to los angeles in 2008. She received an MFA in studio art from california state university, long beach in 2011.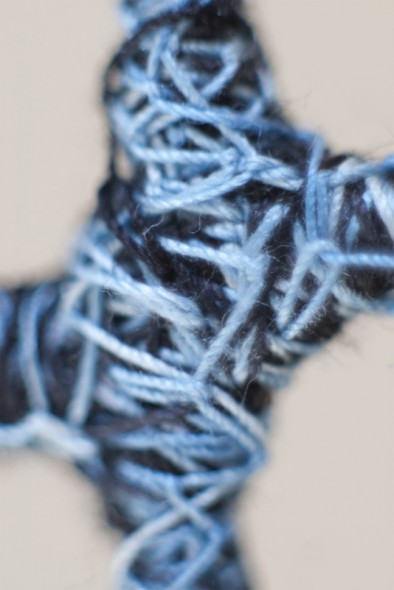 "recent installed sculptures are inspired by geography, cartography, and geomorphology."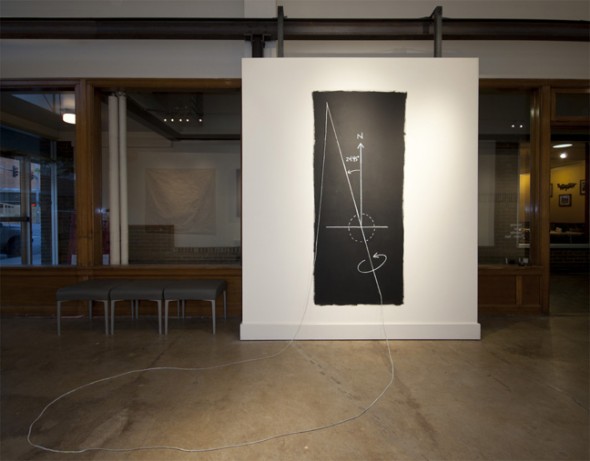 "i use processes that unravel materials and disrupt information about my body to examine ideas about location, scale, gravity, and navigation; to seek the non-sense that binds perception and communication; and to find balance between tenuous states that may be fragile and stubborn, confident and ambiguous, or exact and hidden."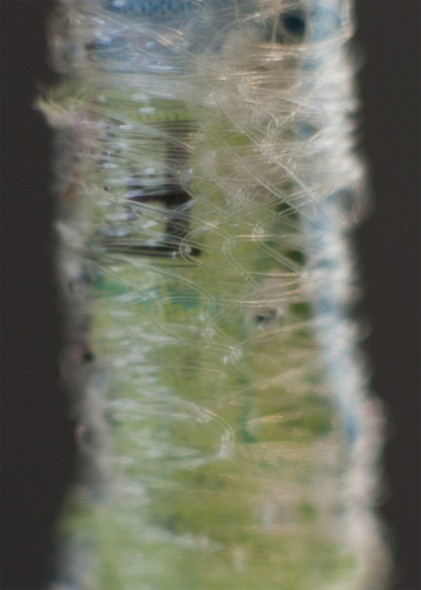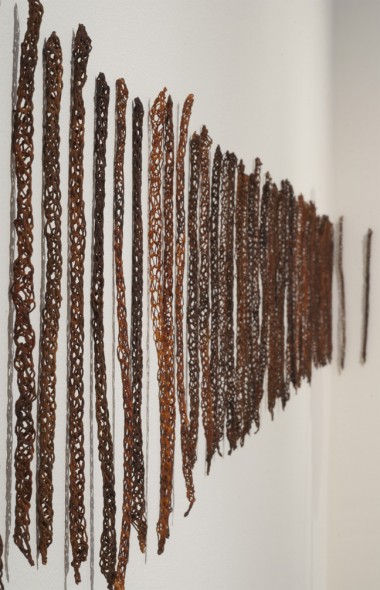 "the character of my work is rooted in the utilitarian materials, gestures, and patterns that defined my rural upbringing."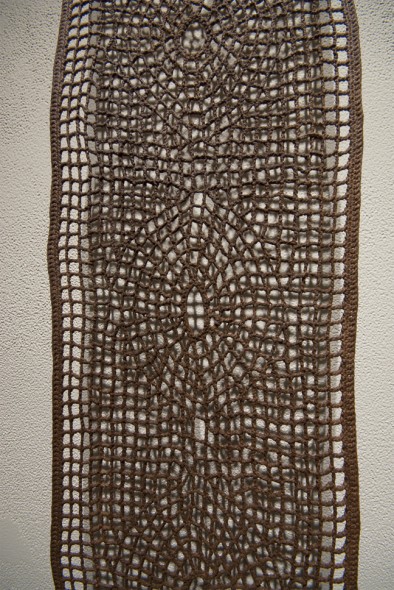 "works are seeded with contradictions and cultivated with patience."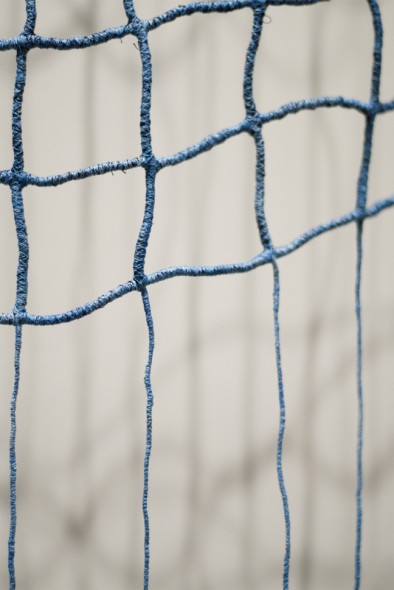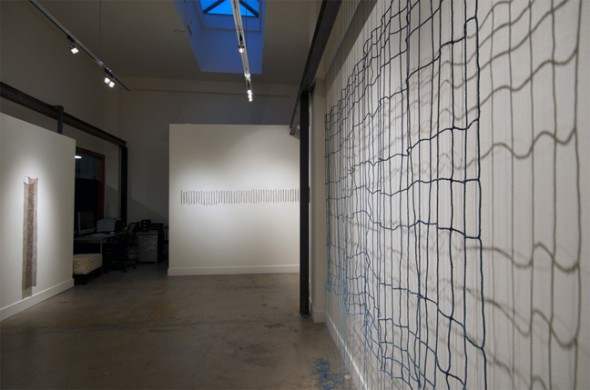 "when structures for meaning fail in spite of (or because of) efforts to maintain them, there is space to observe the humorous contradictions of desire and persistence." (reifsneider)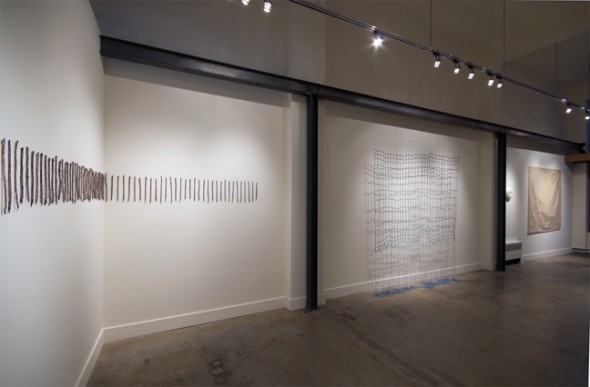 (thank you to chris audio for the photos!)