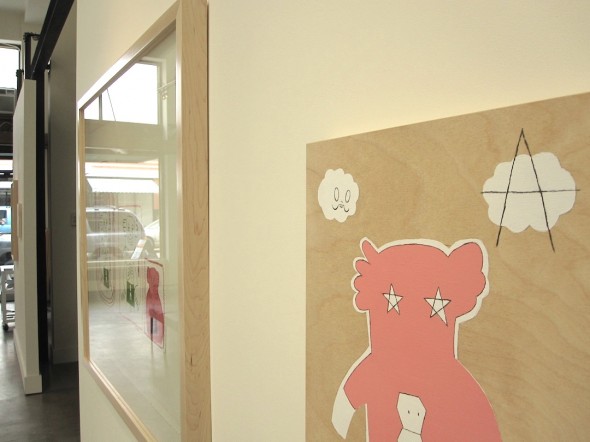 Patricia Thornton fills the space with Manny Rose and his misfit friends.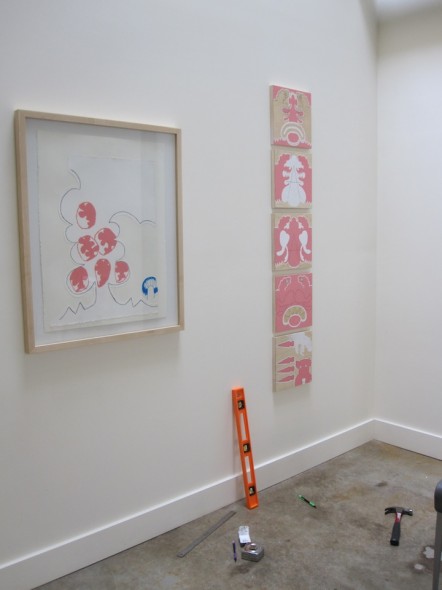 the installation process went fairly smooth, considering the lack of math skills (we tried!). after hanging the last panel in the totem, patricia said, "i think it's gotta come down a little." my response: "the whole thing?!"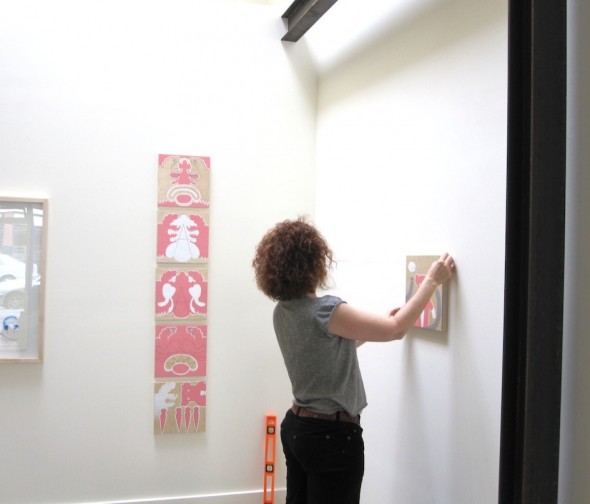 thank goodness she was only talking about the last one….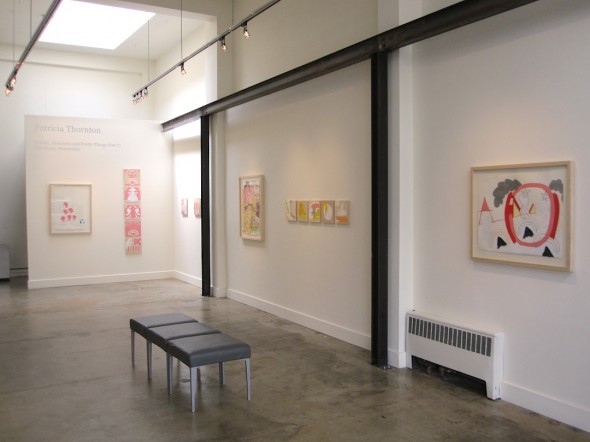 once again the brink looks amazing. lots of rubbernecking going on outside the windows, even men in suits jogging by, tripping on the sidewalk.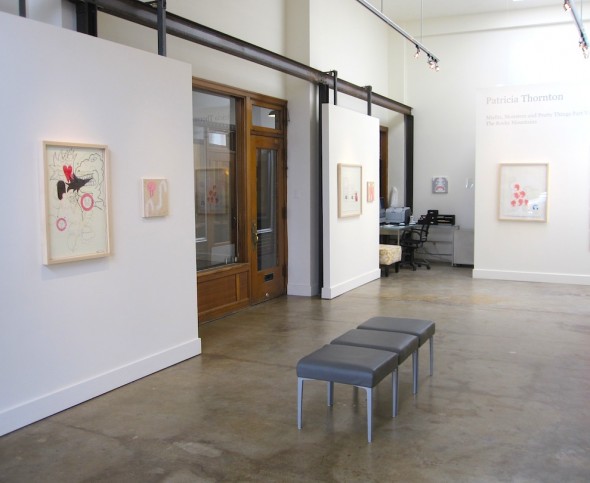 some people come in, looking for the previous gallery: "this looks interesting!?"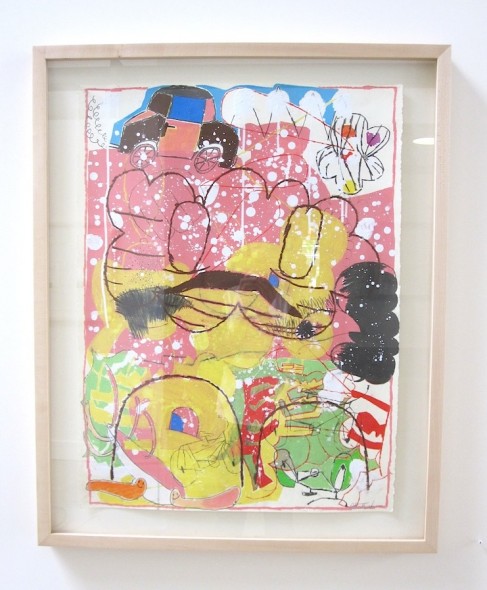 one of the favorites: Stormy Weather, where happy little worms meet.

i can see this totem fitting nicely in my house.

or this….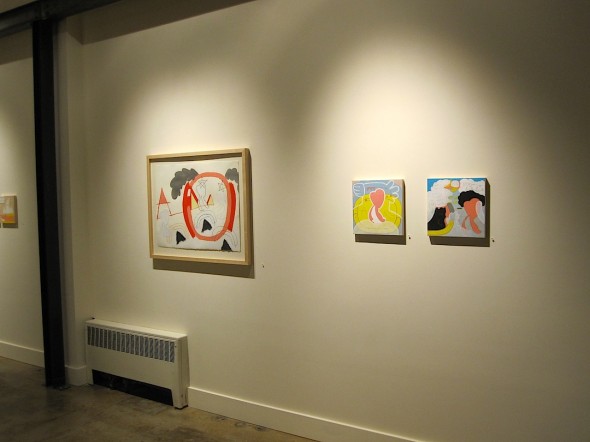 night-time offers a different view.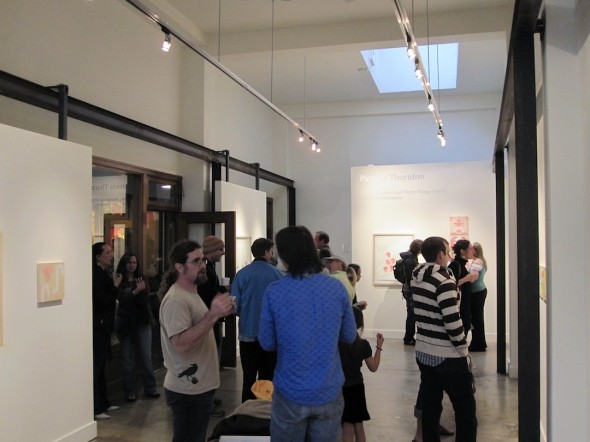 especially on opening night.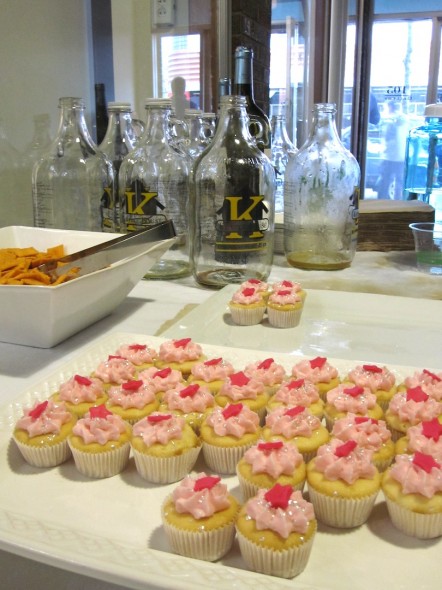 with it's pretty pink cupcakes (300 barely lasted 'til halftime, 400 gummy worms gone in less).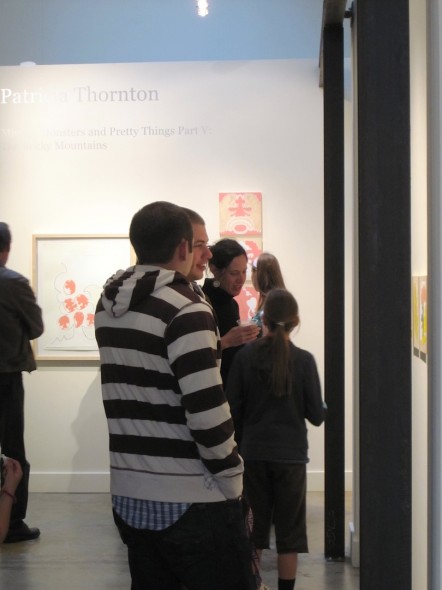 thanks to everyone for making our fourth opening another success!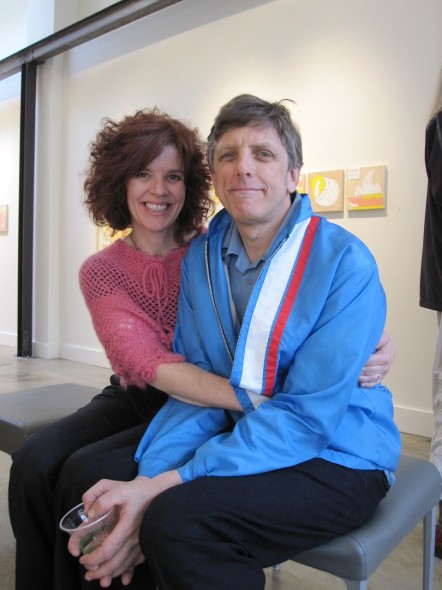 and thanks (a million!) to patricia thornton (and her husband, tim).