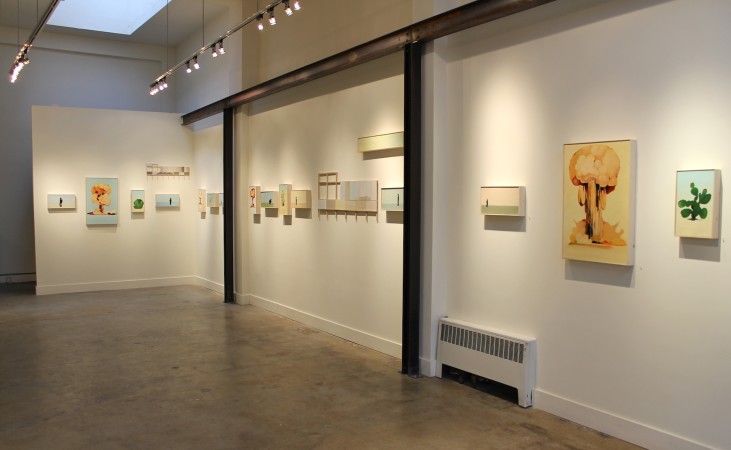 Patrick Kikut was back in Missoula for his exhibition entitled "Manifestdestination."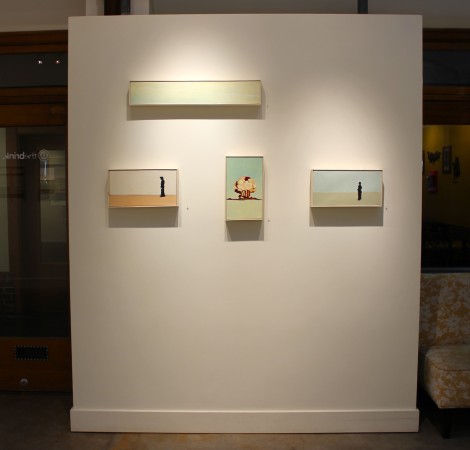 Patrick grew up in Southern California, earning a BFA in 1987 from the University of Colorado, before receiving an MFA at the University of Montana.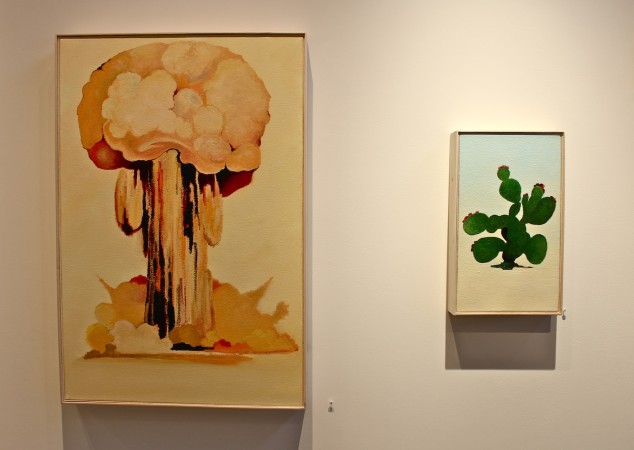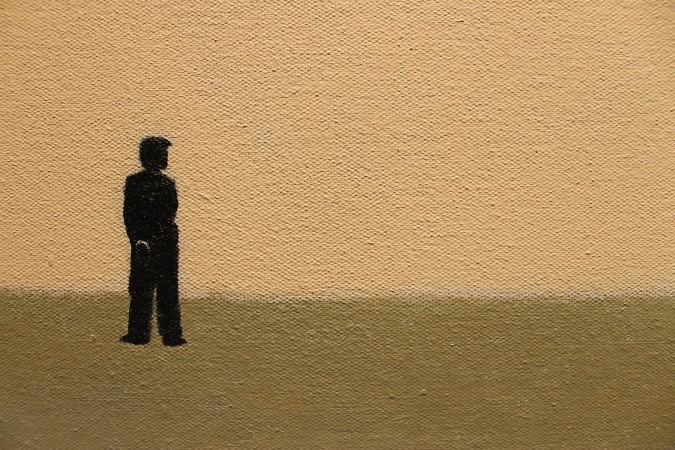 Currently, Kikut teaches painting at the University of Wyoming, in Laramie.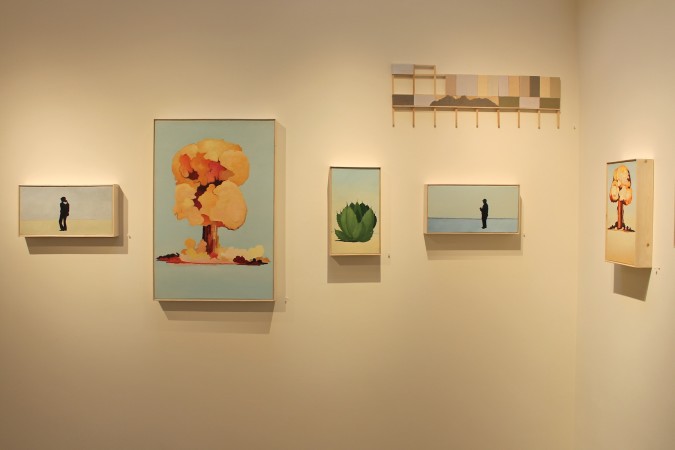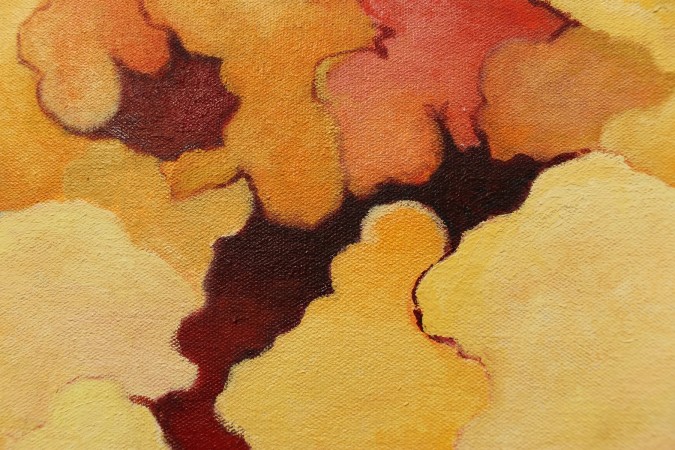 Themes in his work stem from his love of highway travel.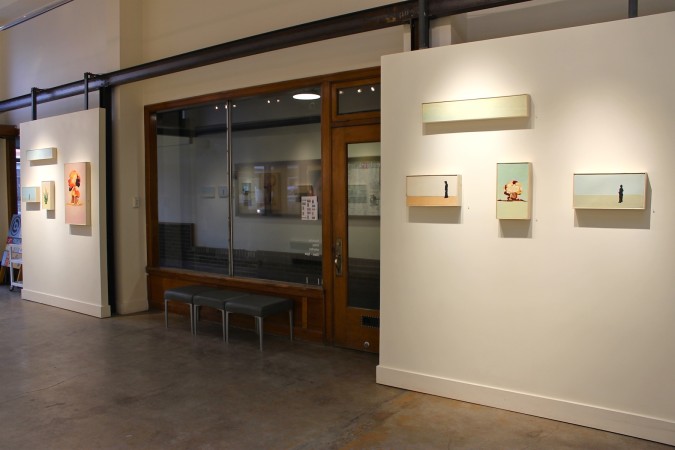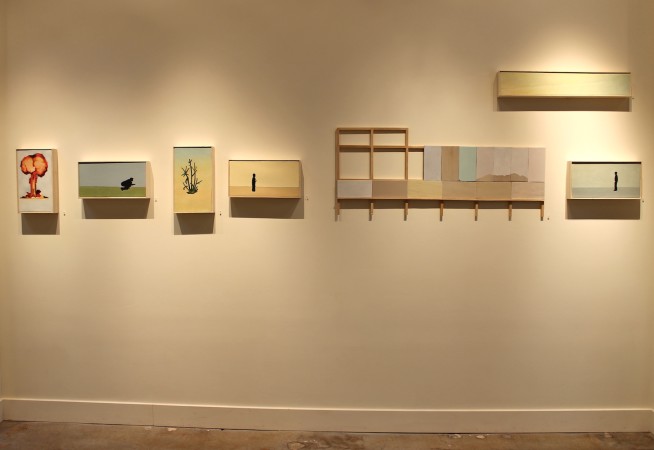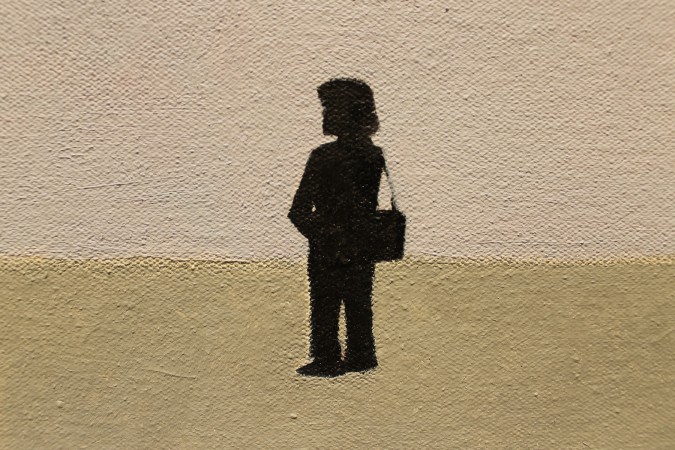 "Traveling allows me access into compelling landscapes, stories, and cultures. These things help me gain an understanding of the West and drive the work I produce in the studio."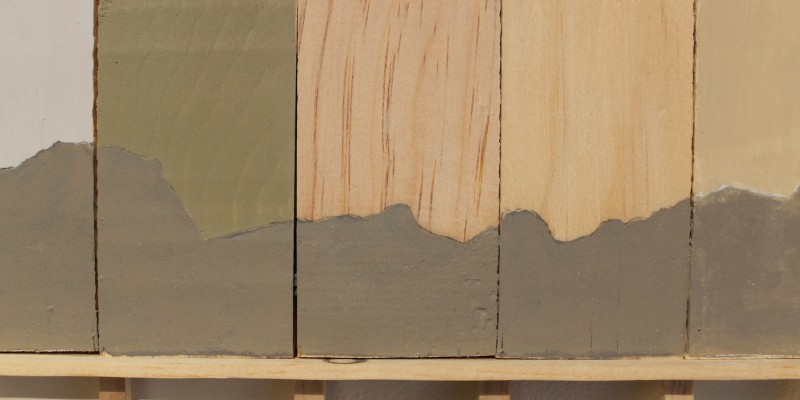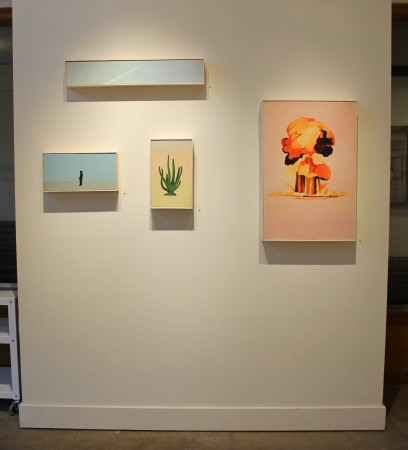 Work on this series started last summer while he was making sketches on the observation deck of the Teton Lodge.  The scenery was stunning, but for Kikut, it was the visitors surveying the landscape, that caught his attention & compelling him to draw numerous gesture drawings of people simply in the act of looking.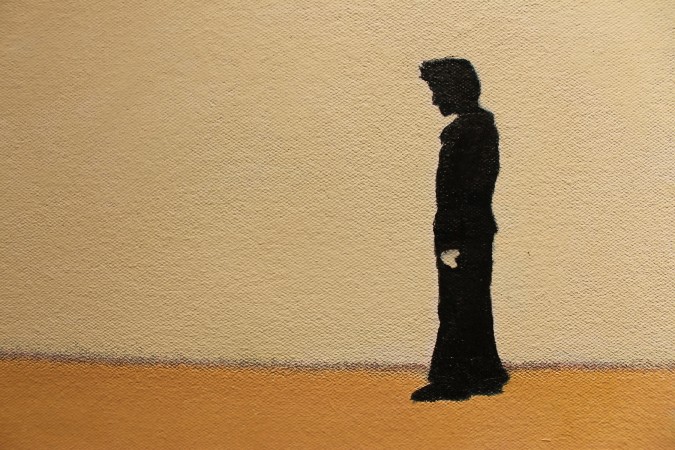 Later on he would fill in those drawings, make them silhouettes, and then transform them into specific characters with names.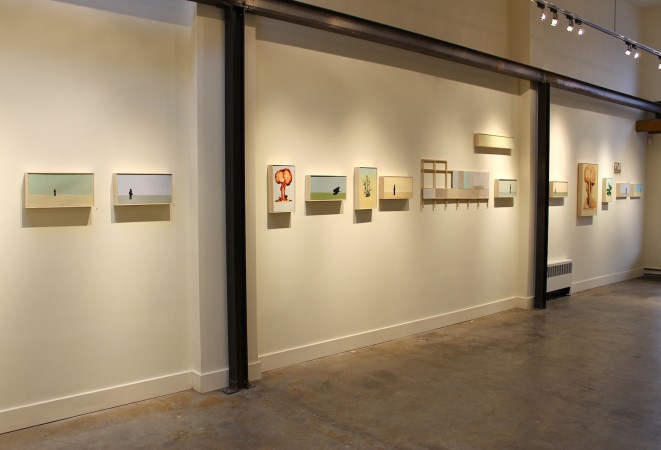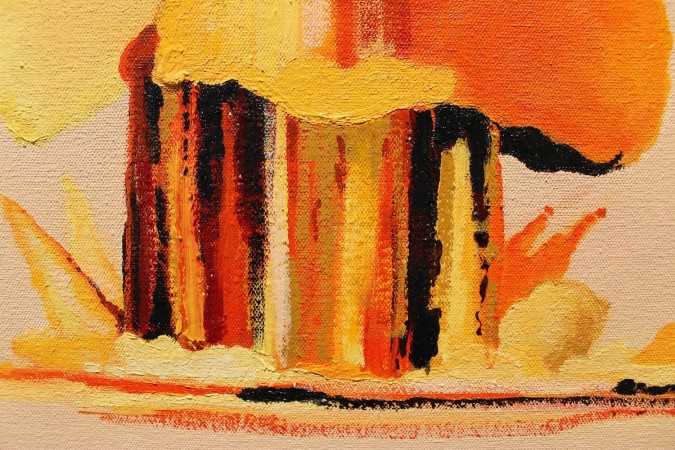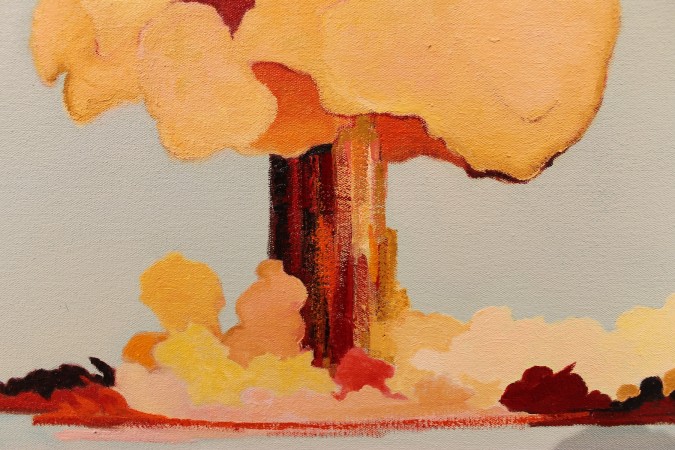 "As I developed this body of work, I felt more like a songwriter than a painter.  I feel like I sat down at the piano and wrote a tune.  I worked off of a hunch and riffed and refined until I got a finished song:  Manifestdestination: An Epic Western Pop Song."