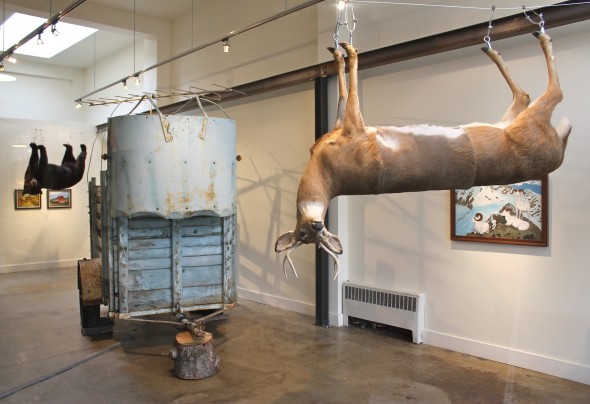 this month, the brink shocks passersby with "Road Warrior," an installation by Mary Ann Bonjorni.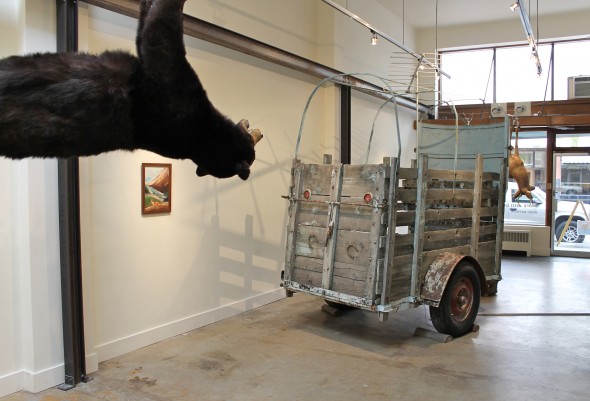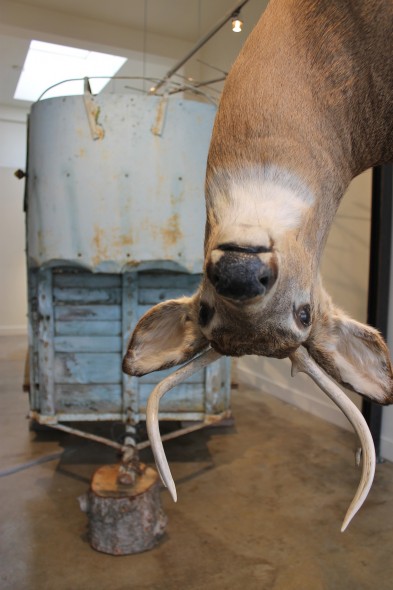 with extended torsos, a buck and a bear are suspended within the gallery.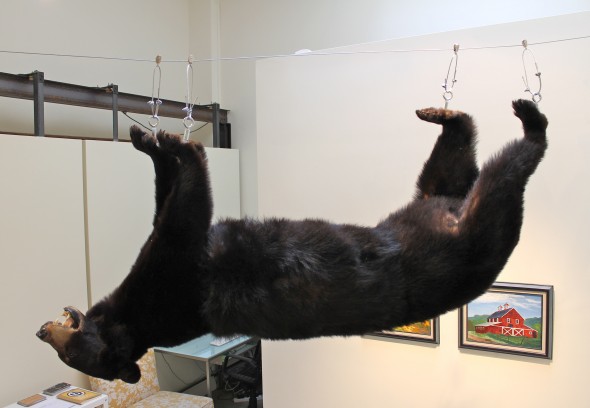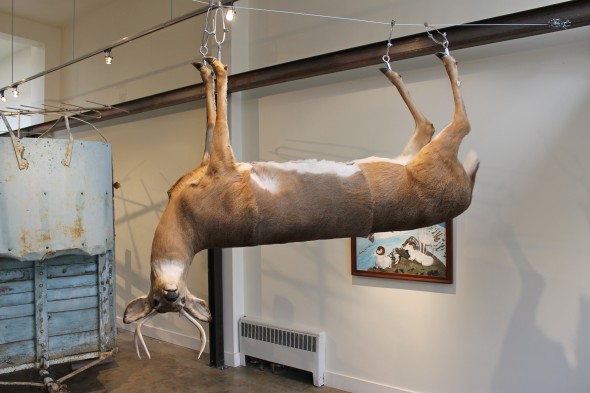 "Road Warrior" is squarely planted at the intersection of myth and reality – humor and tragedy.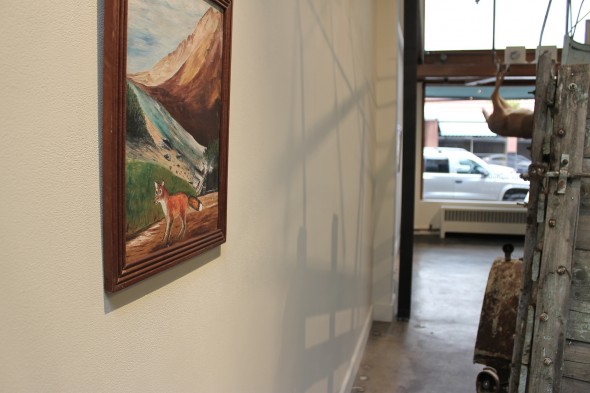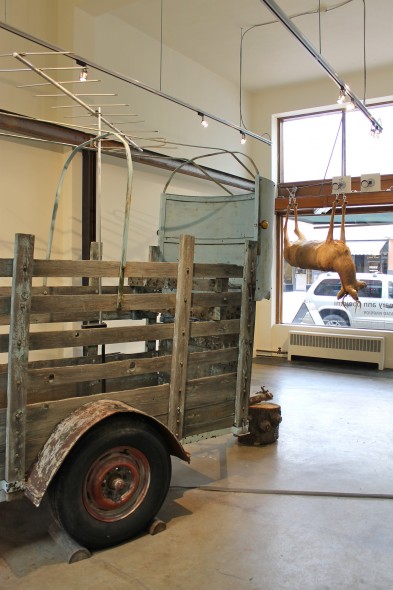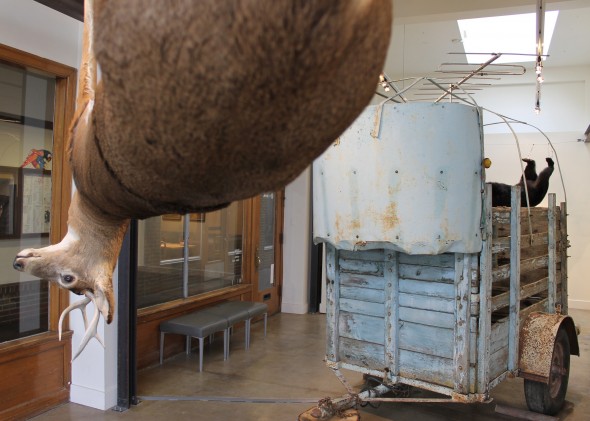 it reads like a roadside attraction of familiar objects that both entertain and question the customs of people and place.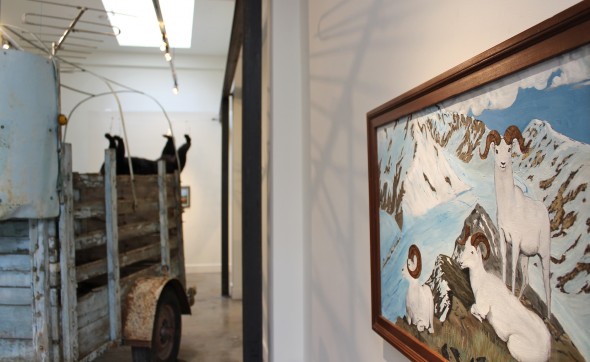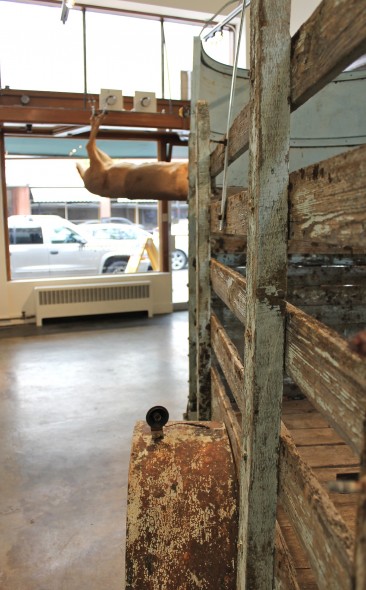 "as an artist i am interested in how visual iconography represents cultural complexities and perhaps even influences customs and values." (Bonjorni)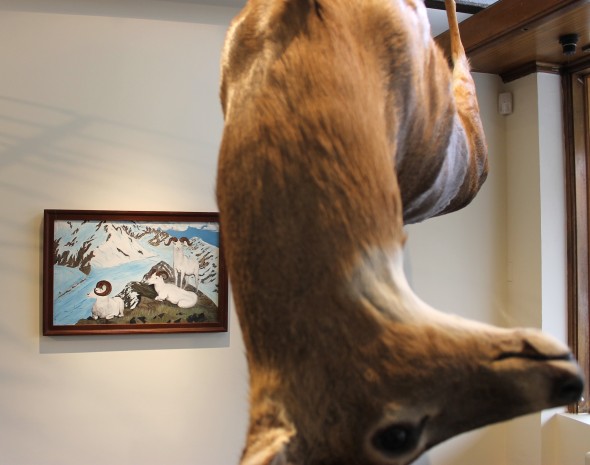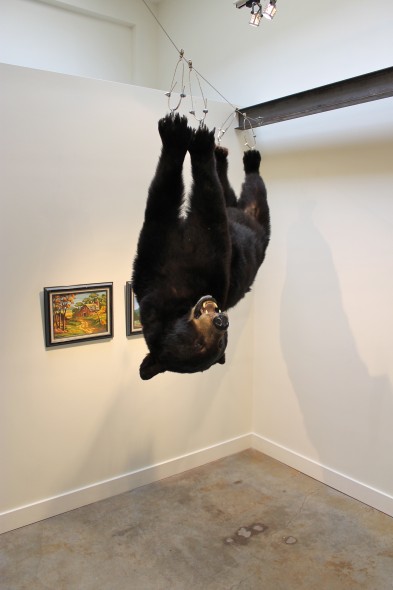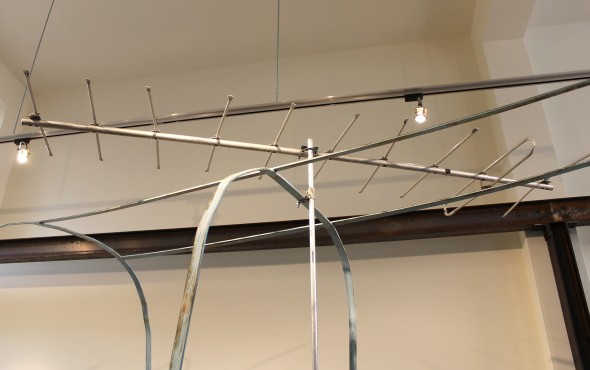 "i rely upon the viewer's ability to relate referentially to images and objects like cultural puzzles." (Bonjorni)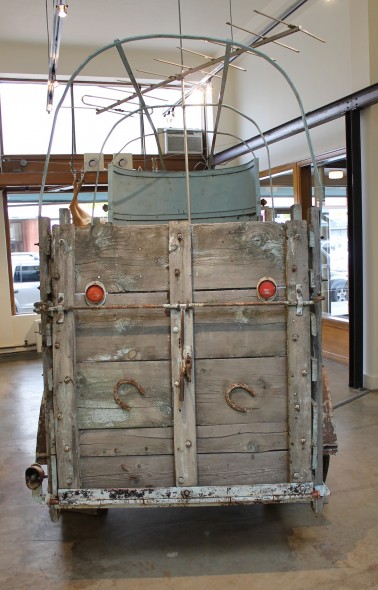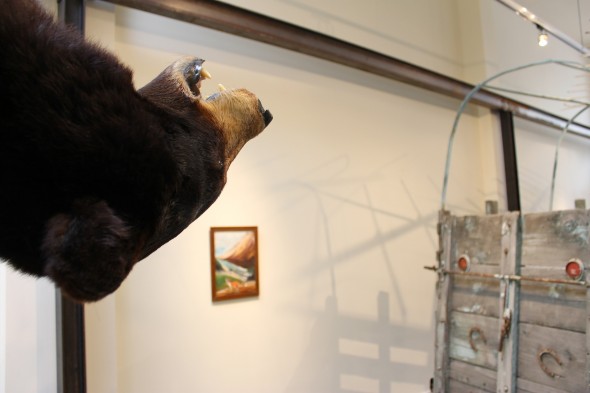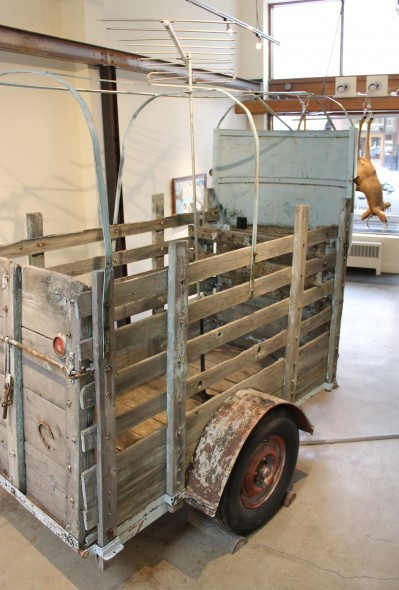 "i am interested in such contradictions, especially the intersection of dysfunction and beauty." (Bonjorni)