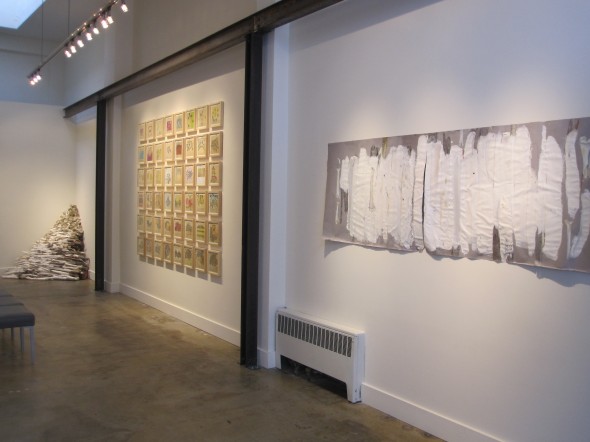 december brought amy bilden back to missoula. originally from miles city, now living in connecticut, she graduated from the university of montana in 2006.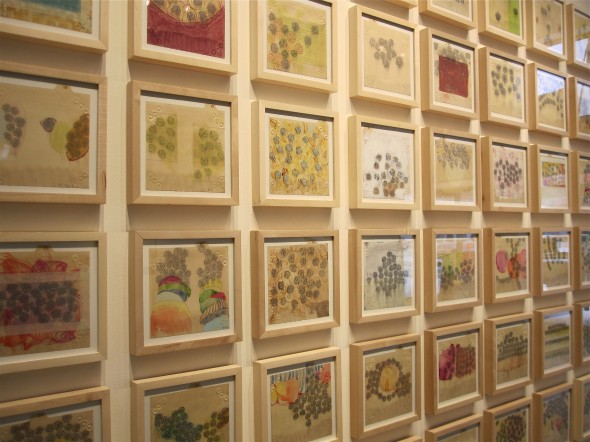 the central piece of the exhibition is a series of 48 mixed media drawings, entitled "for annabelle". "for annabelle bilden was created as a complete work tied to the quiet struggle of a life at its end." bilden began the series after visiting her grandmother, who was dying of cancer. on drawing number 17, her grandmother passed away.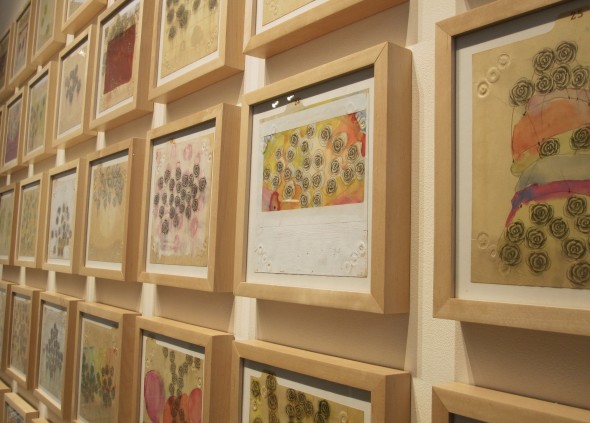 "most visits with my grandmother were spent around her dining room table; a single rose in a rose bowl would most often sit mediating conversation."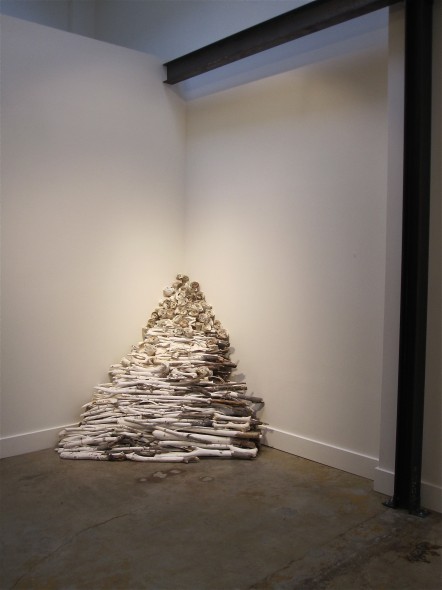 in the corner sits a powerful installation of sticks, bones, and paper roses, entitled "mending broken limbs."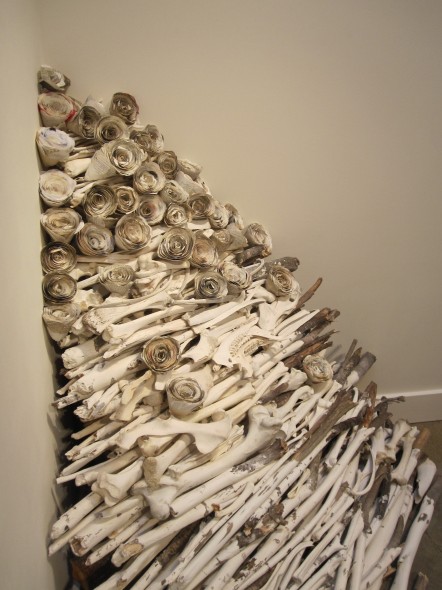 "constant doing, repetition, and personal ritual would guide me through my own grief. my current body of work began as an exercise to deal with the cancer my grandmother was facing."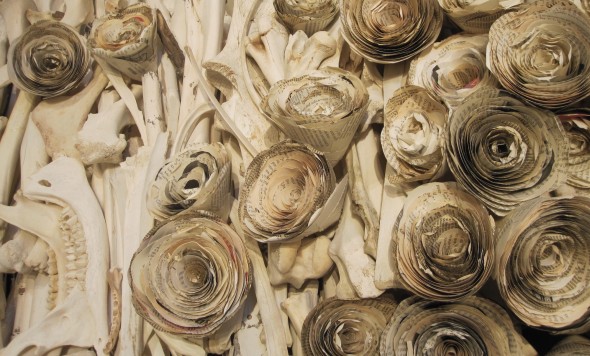 "in an effort to heal i began collecting sticks by hand, a process learned by observing my father. not wanting to dispose of these limbs, i cast, bandaged, and mended them in an effort to heal and bring new life to once discarded life."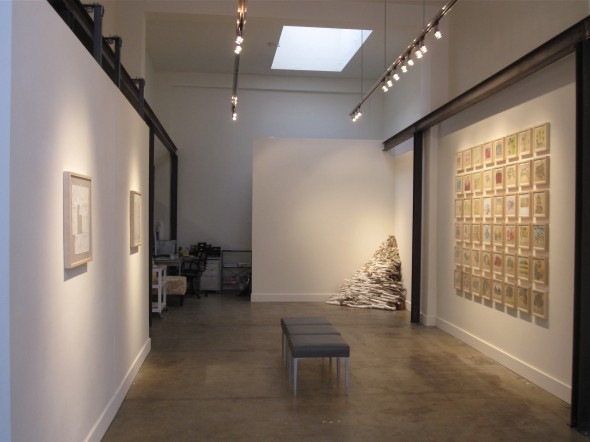 "in a culture where grief is often overlooked, denied and repressed, i found my ritual and rite of passage."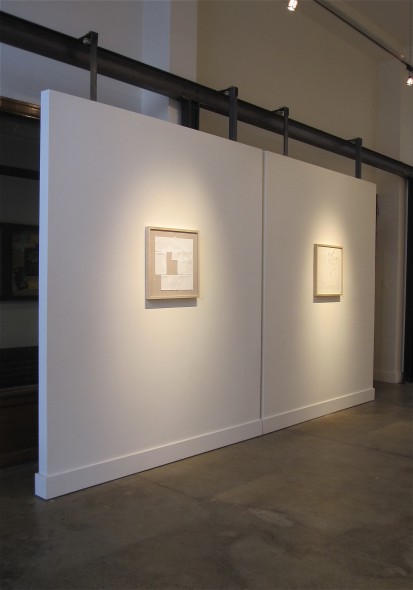 "cocoon" and "web" sit facing the rest of the exhibit.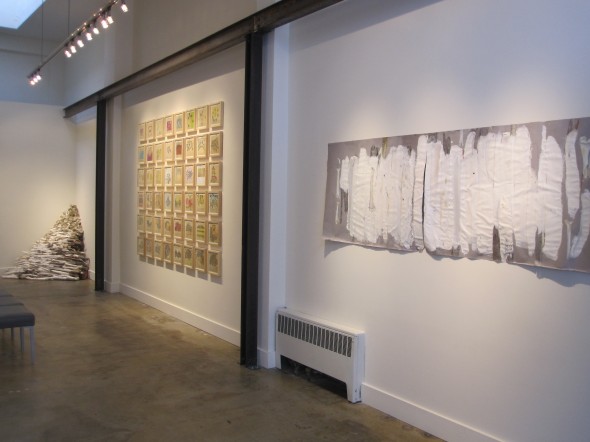 additionally, is "memorial", created with found paper, joint compound, graphite, gesso, medium, and oil.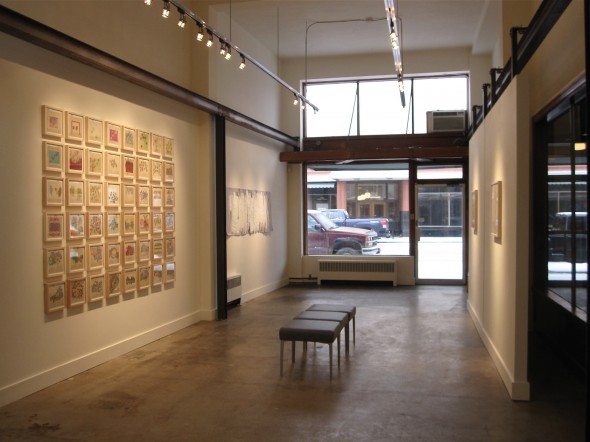 "my last conversation with my grandmother was two weeks before her death, one of the few moments she was very alert. i told her how i pruned her sparse rose bushes and cut one single pink rose to place in her rose bowl on her table. when i returned for her funeral the bush was saturated with large pink roses. in my life these visual symbols are significant." (amy bilden)