inspired by an exhibition of collaborative works at Arizona State University, Yaro Shon C. Neils organized fellow students at the University of Montana, with disparate voices coming together through ideas and mediums.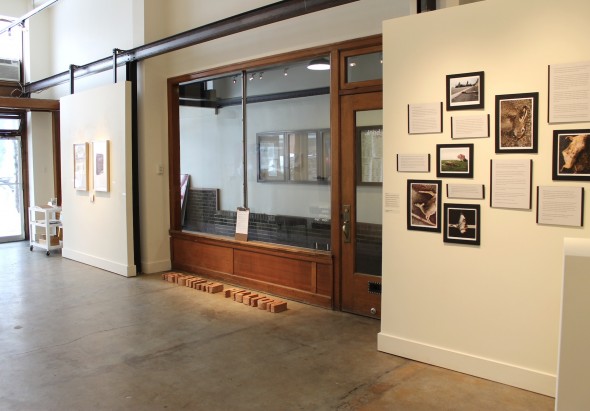 the exhibition includes sculptures, ceramics, photography, paintings, collages, multi-media works, and drawings.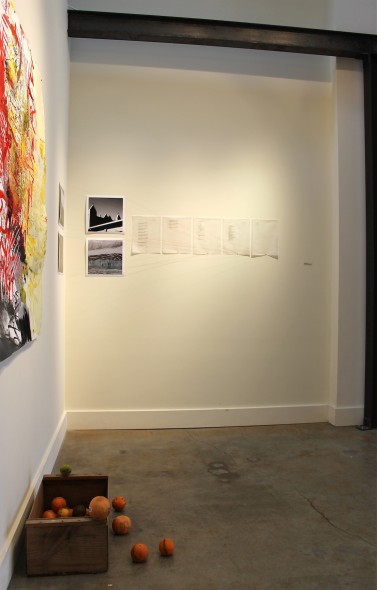 "my feeling is that creative writing and the visual arts are pretty much the same thing; they serve the same purpose–it's all about asking the deepest questions and then having your viewer or reader share in this experience–they're just different mediums through which to do this."  (Neils)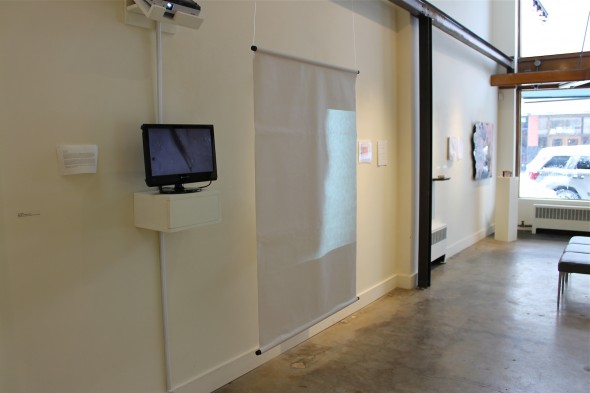 "academia presents a separation of disciplines that really doesn't exist as much in the outside world, or at least it shouldn't. all of the great creative movements involved writers, visual artists, dancers, and musicians all working together." (Neils)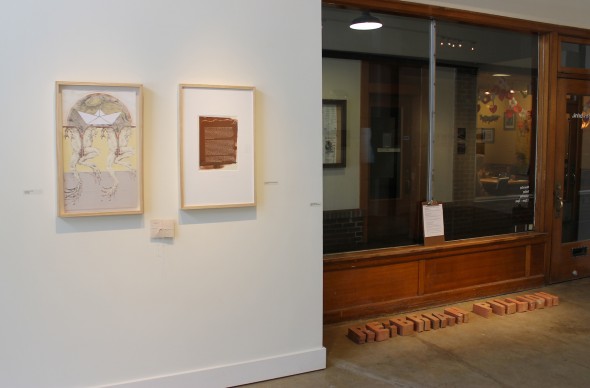 "that spirit is very inspiring; this has been a great way to bring like-minded people, curious people maybe, working in different mediums together in a similar fashion.  perhaps it can even expand from here." (Neils)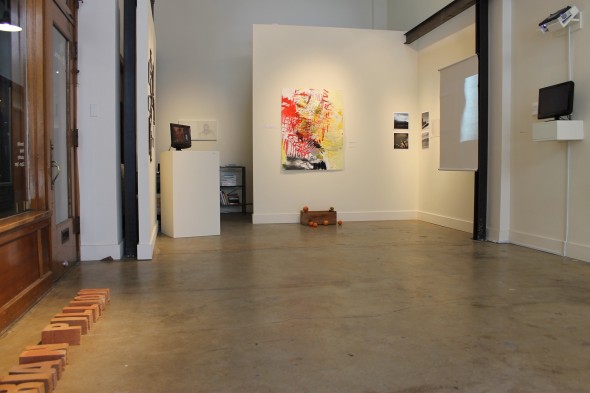 included in the exhibition are: Lucy Capehart, Sean Cleary, Mackenzie Cole, Carl Corder, Lauren de Paepe, Dana Fitzgale, Michael Flynn, Josh Fomon, Will Hutchinson, Burke Jam, Anna K. Lemnitzer, and James Louks.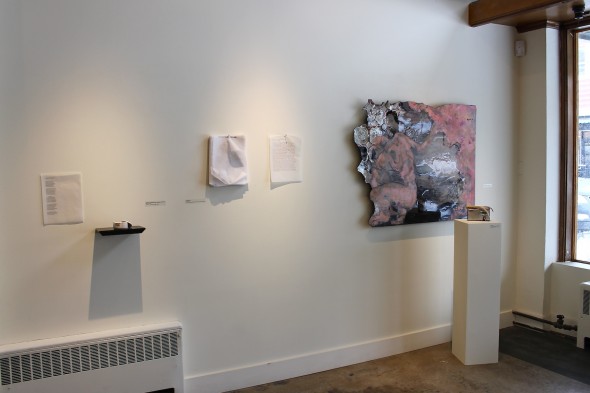 as well as: Claire Melli, Jack Metcalf, Scott Miller, Yaro Shon C. Neils, Brian Pillion, Colin Post, Anthony Ruzicka, Peter K. Schumacher, Asta So, Sarah Tancred, and Nathan Tonning.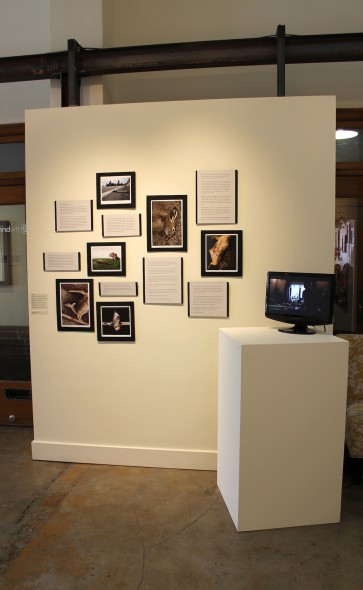 "some writers and artists chose their partner, but the majority have been randomly paired.  one thing that's interesting is how everyone approached their collaborations a little bit differently." (Neils)
"one pair made a sculpture together, one pair went on a photo-excursion to photograph a place together and then wrote poems based on each others' photographs, another pair separately wrote prose and photographed for an entire day on the hour every hour." (Neils)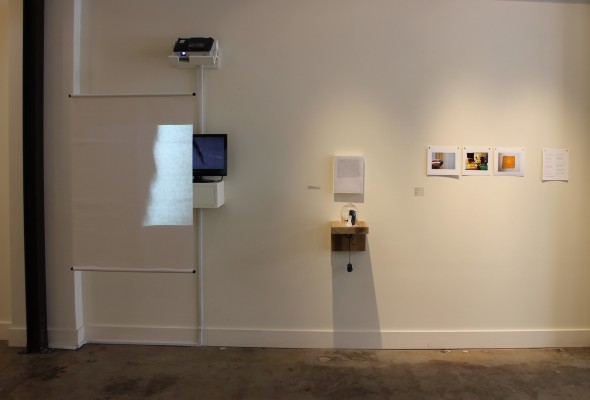 "several artists made work responding directly to poems or short-stories and some of the writers then wrote responses to these pieces back, one writer wrote an interview of one of the artists, one artist actually made a piece about the difficulty he and his collaborator have had in contacting each other, etc." (Neils)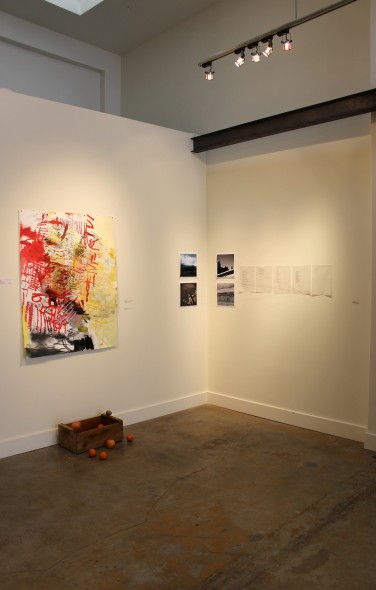 there is an anthology also available for purchase, whose purpose is to allow viewers to engage with some of the writing more intimately and appropriately.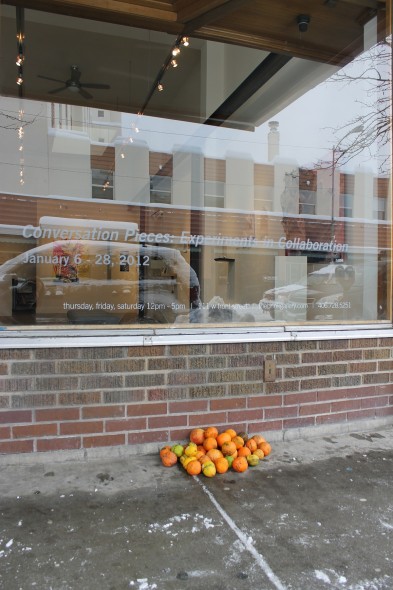 (after a few weeks, the fruit's decomposition was over-poweringly fragrant, and they found a new location!)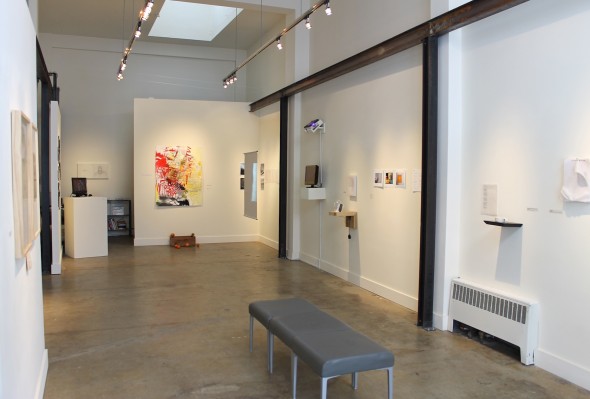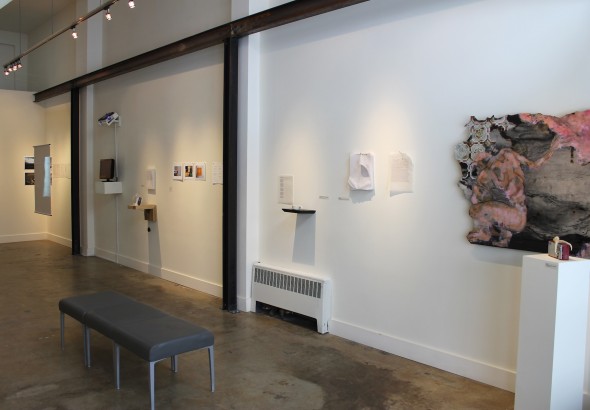 "any time you collaborate with anyone, regardless of discipline, it's an opportunity for growth.  you learn a lot about your own process by actively engaging in someone else's.  this has been a huge benefit for everyone involved." (Neils)