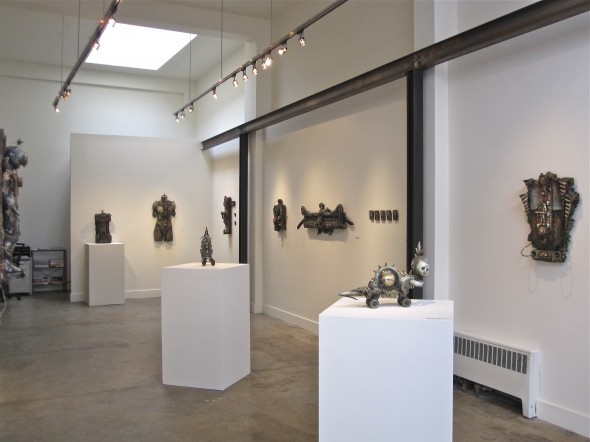 february at the brink brings a gallery of messengers.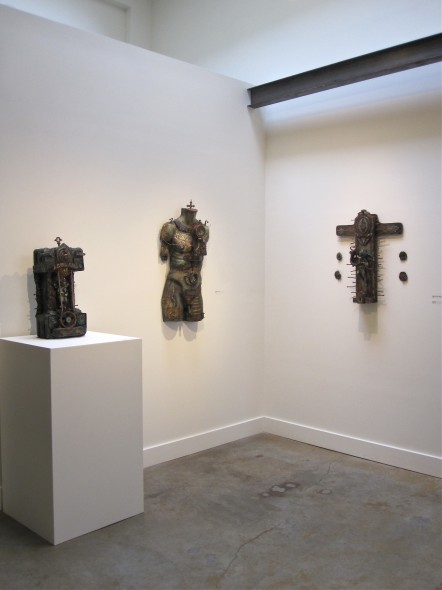 each piece represents a different angel from Jewish, Christian or Islamic mythologies. the stories, like the artwork, deserve a close inspection.
many are drawn to Lilith and her pack of wild, demon daughters.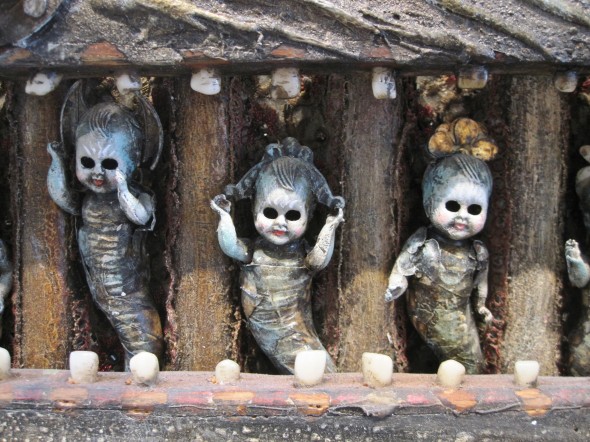 "Jewish legend has her made of the same material and equal to Adam.  she was his partner before Eve but her refusal to submit to Adam's will, resulted in her banishment."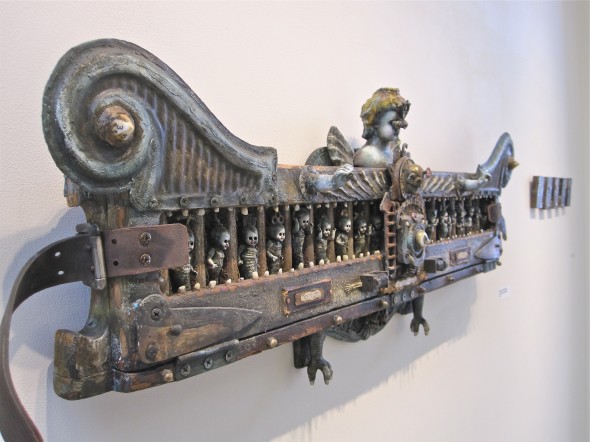 "she fled to the Red Sea where she mated with demons giving birth to a hundred demon children per day.  to spite God she vowed revenge against the descendants of Eve.  pregnant mothers and young children were at particular risk to Lilith's revenge."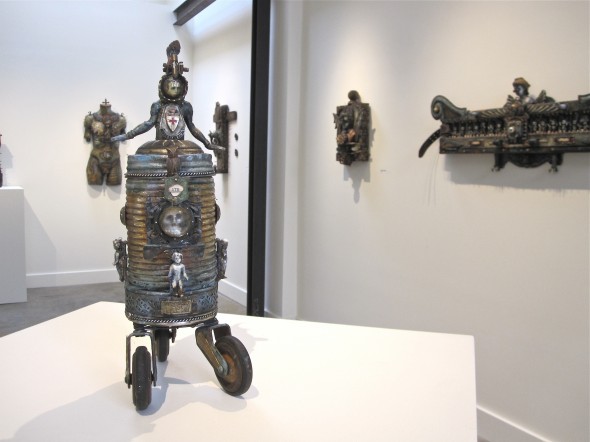 Sariel, from Judaic traditions, is a protector. "considered to be a benevolent angel of death. legend has it that it was Sariel who retrieved the soul of Moses."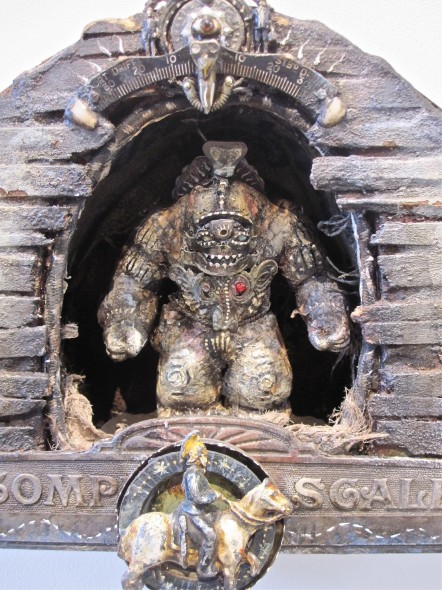 Golem, not an angel, was created by "Rabbi Loew out of clay and alchemy as a means to protect the Jews from anti-Semitic attacks in the Jewish ghetto of Prague during the 16th century."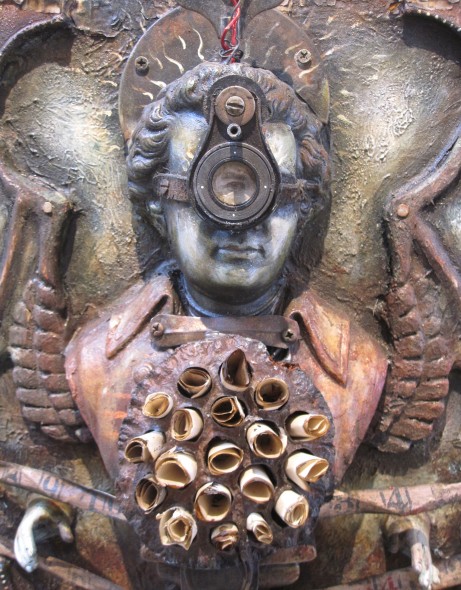 Metatron, the scribe. "One of the most important angels in Jewish mythology in that this angel was one of the few that was allowed to look onto God's countenance as well as to sit next to Him. the reason for this is that he is attributed to being a divine scribe, a keeper of heavenly secrets, and a recorder of the sins and merits of humanity."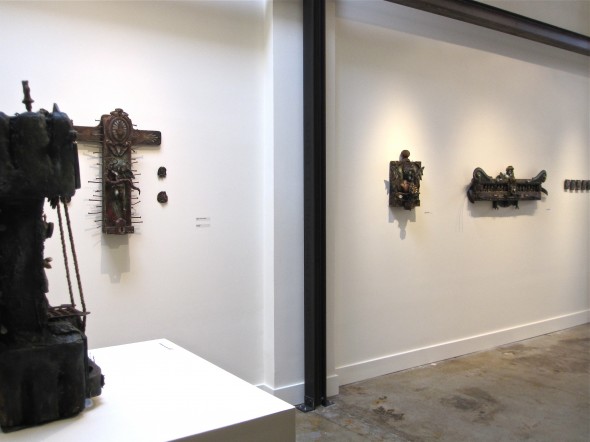 Michael deMeng's goal was "to transform these messengers into a combination of physical and supernatural manifestations. like mystical mechanisms, they remain ethereal and otherworldly yet with a dose of the familiar and tactile."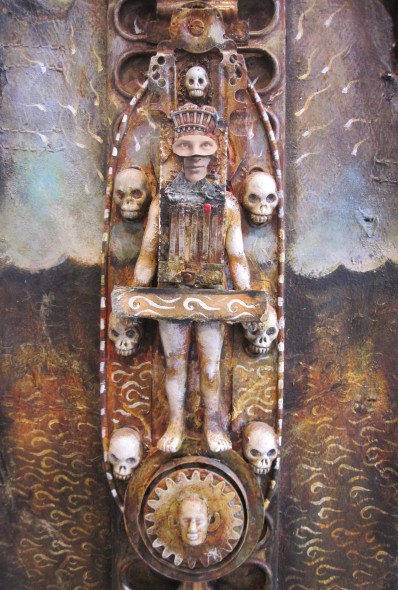 the announcement: Israfel. "in Islamic traditions, it is said that four angels were sent to gather dust from the four corners of the world, but only Israfel succeeded; it was from this dust that Adam was created.  according to legend he waits century after century prepared to blow his trumpet to announce the last judgment."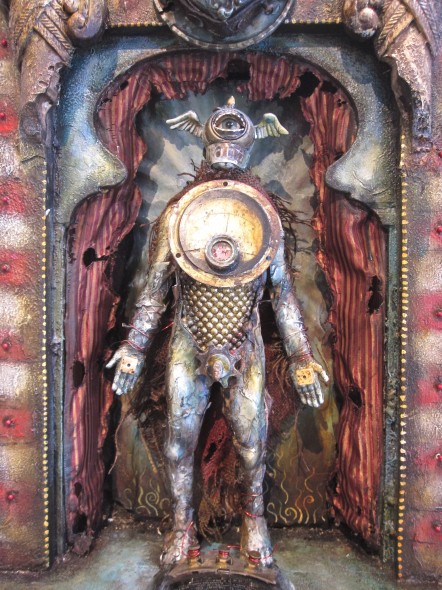 snake eyes: Raphael. "angel of healing.  he had the task of binding and casting the demon Azazel into a hole and covering him with jagged rocks until judgment day.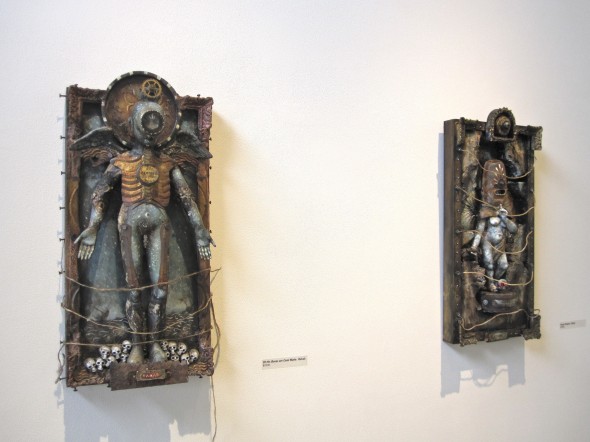 side by side, Rahab and Raziel. he, the defiant angel of the primordial sea and she, the keeper of all secret knowledge.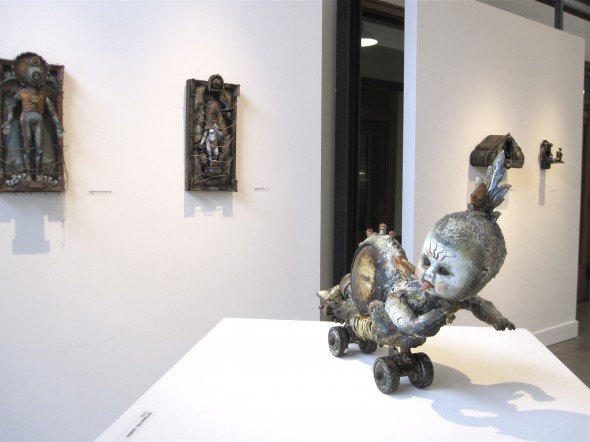 with a bobble-head and a long tongue, Leviathan sits in the front of the gallery. "a primordial beast of the deep and a massive sea serpent, which, according to legend, is destined to be destroyed at the end of time."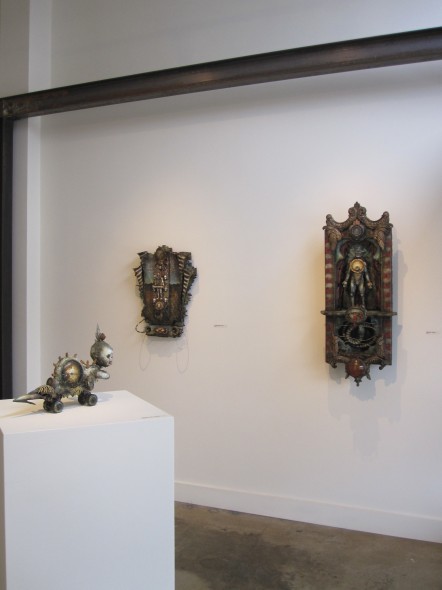 with deMeng's unique style of assemblage, it is surprising that these pieces do not come alive and start moving. they already speak, but what if you could hear them with your ears?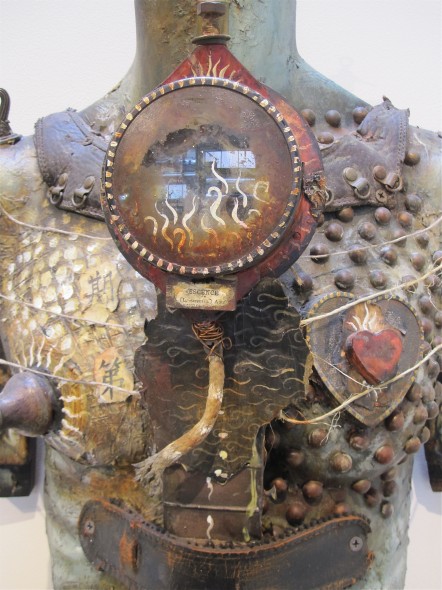 the armor of the unsympathetic Uriel, holder of the key to the pit of hell.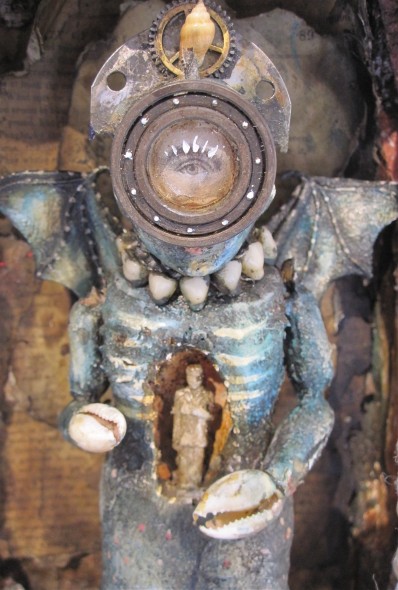 associated with gluttony and pride, Beelzebub, the fallen angel.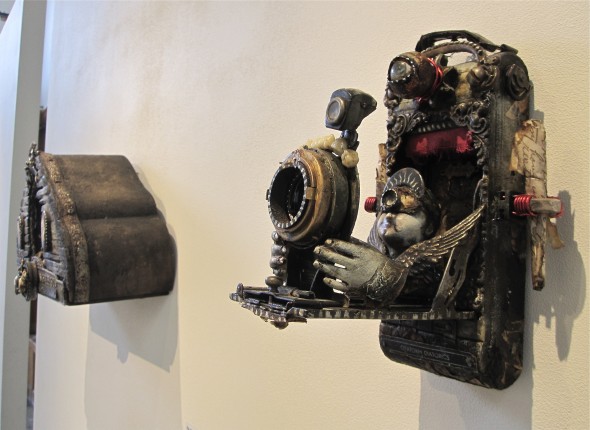 solitude and tears: Cassiel. "this angel watches the events of the cosmos unfold but does little or nothing to interfere as the time and history unfolds.  angel of solitude and tears, he is said to preside over the death of kings."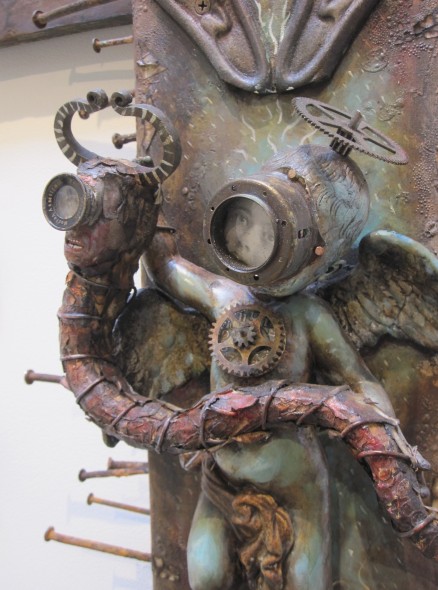 and Michael: "the archangel, who according to Christian legend was God's lead warrior and commander in the battle of the armies of light and the armies of darkness.  often depicted in struggle with Lucifer as he casts him out of heaven."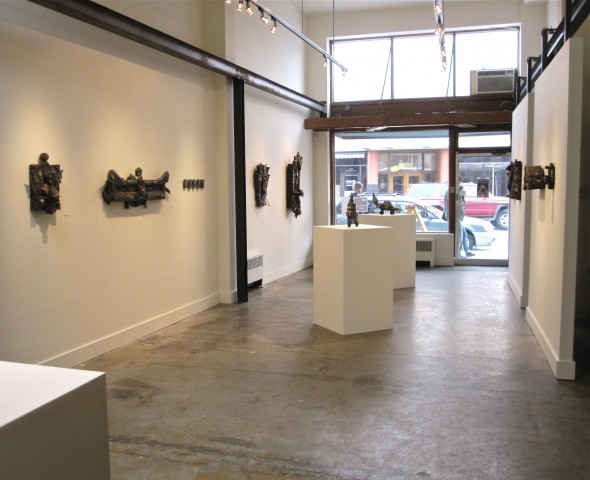 the brink, once again transformed, is perfect. thanks, michael.