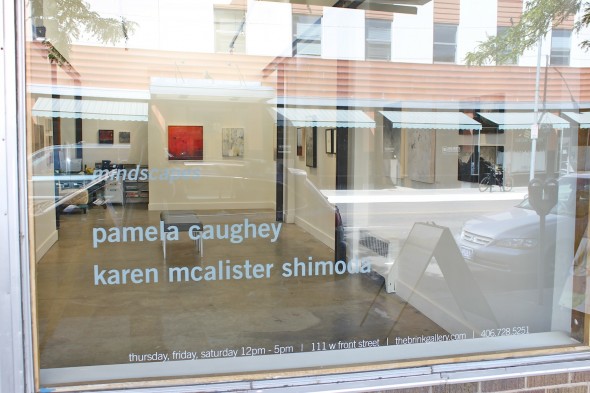 this month we have two artists sharing the brink, Pamela Caughey and Karen McAlister Shimoda….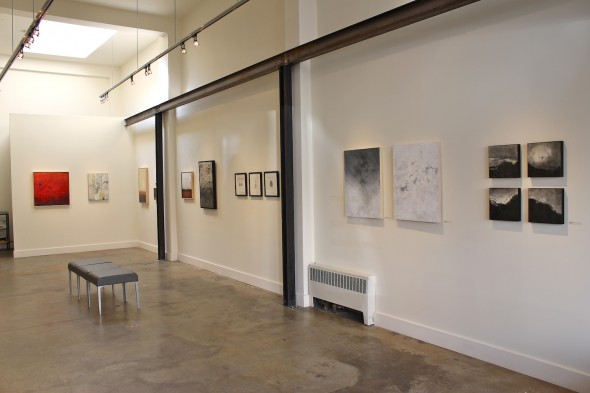 Caughey and Shimoda challenged each other with a collaboration that began with an attempt to map emotions and the resulting states of being.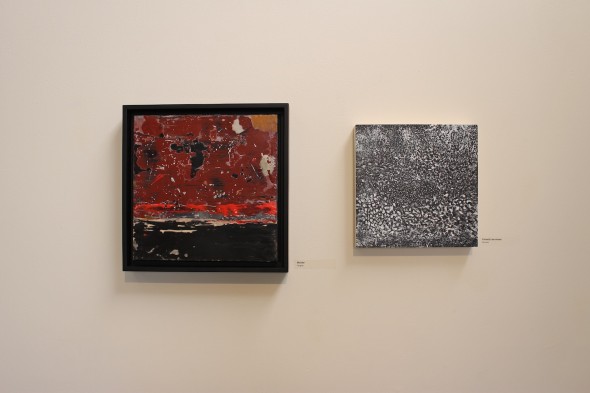 looking inward, Caughey worked with color, texture and line using encaustic and oil, while Shimoda used both ink and acrylic, on both panel and velum.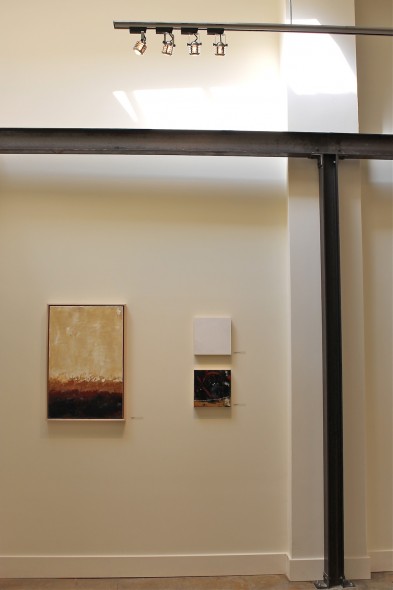 "an emotion, a state of being, an abstraction of our hearts and minds, can form a physical presence. this presence transcends our five senses, becoming a sixth sense, an energy that permeates our very being. it is a movement like water, a swirl in space, a movement that is solid and heavy like the earth." (Shimoda)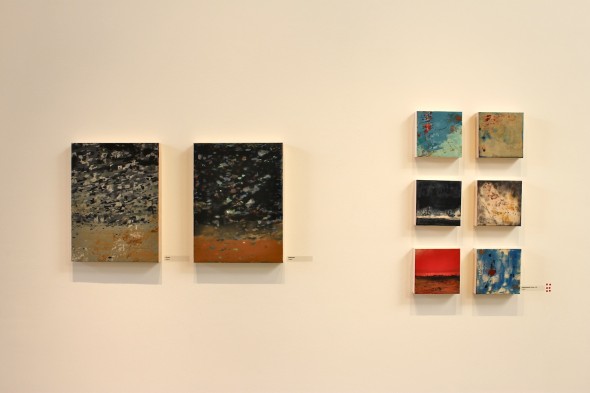 "as our lives shape us on the inside, we each form our inner terrain. this (exhibition) is a record of my own personal journey on the inside: rough, smooth, dark and light." (Caughey)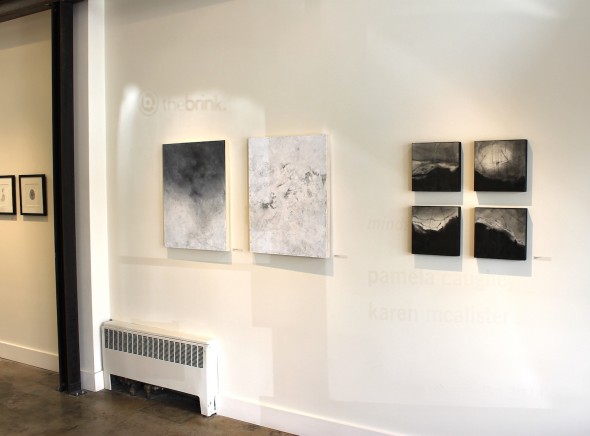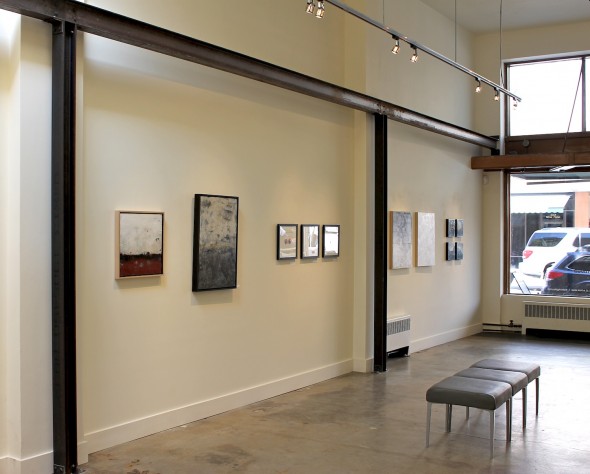 Pamela Caughey's pieces are encaustics. the encaustic process involves painting with molten beeswax combined with damar resin crystals. encaustic layers are added gradually, and fused with heat.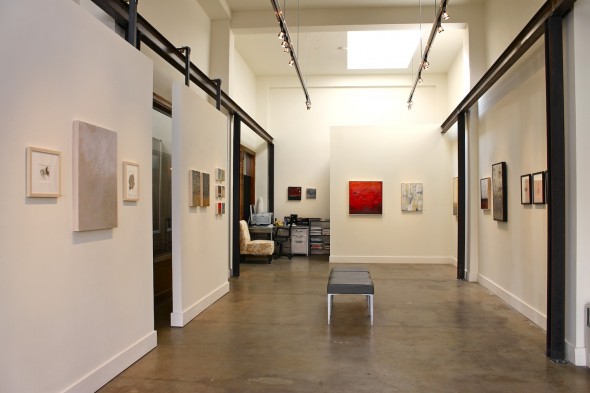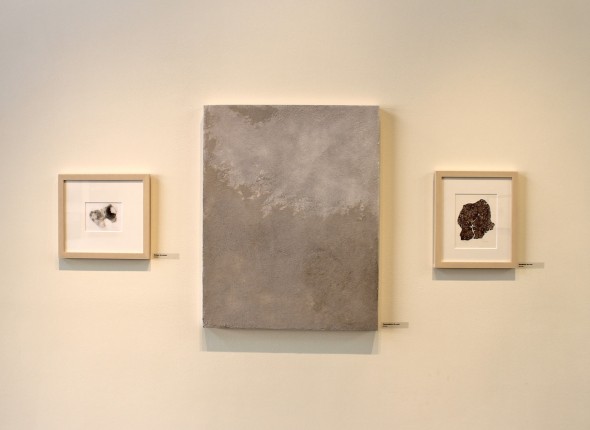 with the desire to evoke emotions and reactions, the two artists discovered that their artistic collaboration also became a collaboration of lives.