Wow. What a night! Thanks so much to all who made it through the door, and to all of you (and there were many!) who attempted to enter but failed. We knew it was going to be a huge event, but who could have guessed it would be that HUGE.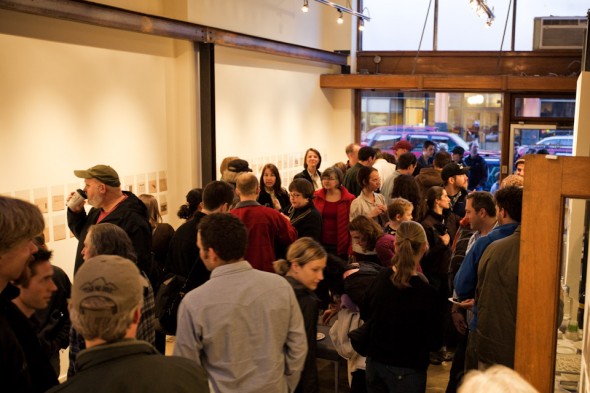 Too many people to talk to. Too many empty treat plates.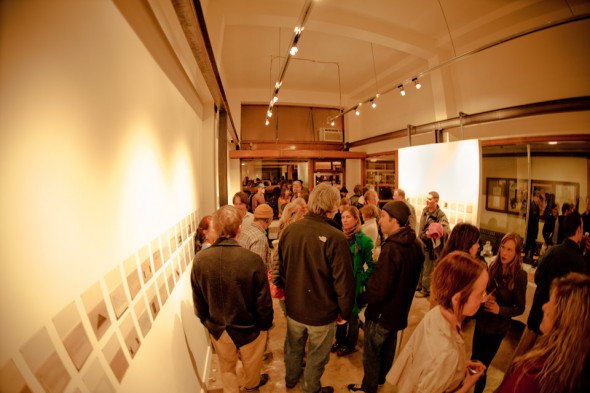 So much verbalized (in unique ways!) excitement about the new contemporary art space for Missoula. The constant "thank yous" are much appreciated. We knew that we loved the Brink, but your love was obvious too.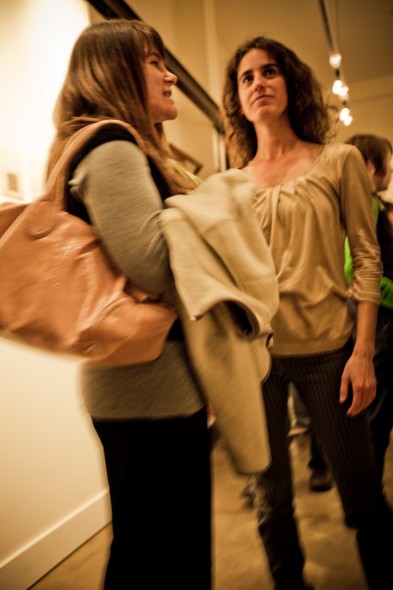 Kerri Rosenstein, the artist, was (and still is) invaluable to the Brink and it's grand opening.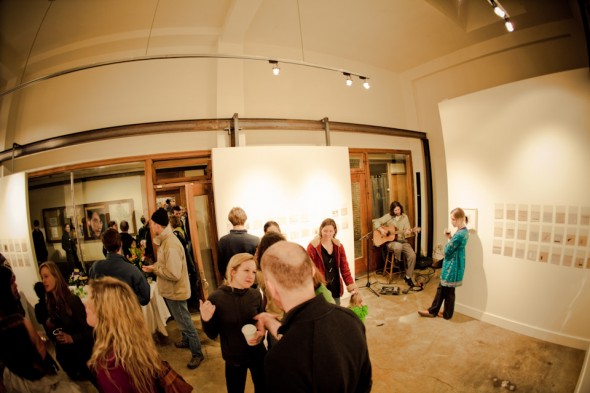 The Brink also thanks David Boone (and Stephanie!) for providing music for the event.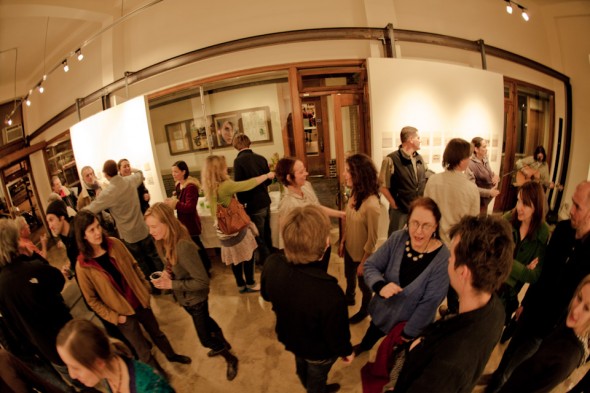 Not sure we can out-do this one! Probably shouldn't even try….
(thanks to Tom Robertson for the photos!)