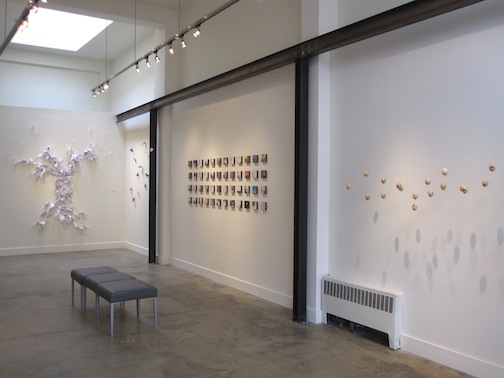 as an artist and a mother of two young children, Cline's choices are dictated by her daily life. using egg shells from the chickens in her backyard, and the lint from the dryer, she creates from and within her now.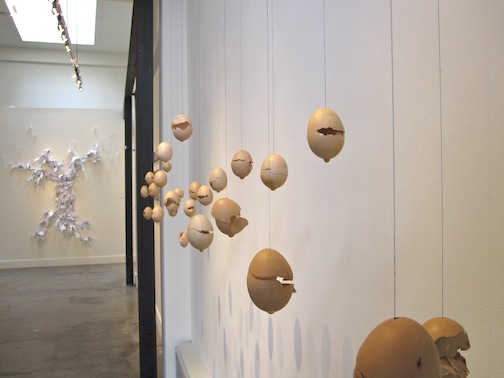 "because of both convenience and concept, my creative choices are honest, everyday, and present. I think about generations, purpose, seasons, impermanence, landfills, dust, growth and physicality. these things inform my parenting, my writing, my art-making, my home-making. it's all interconnected and interdependent." (Nici Holt Cline)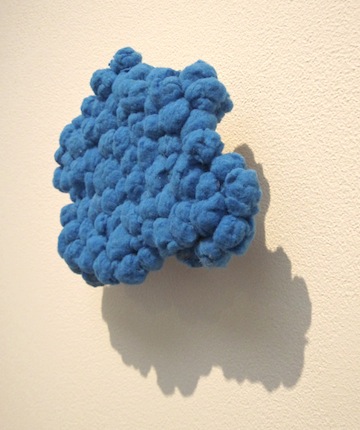 dryer lint was used to create a series of clouds, entitled everything becomes dust.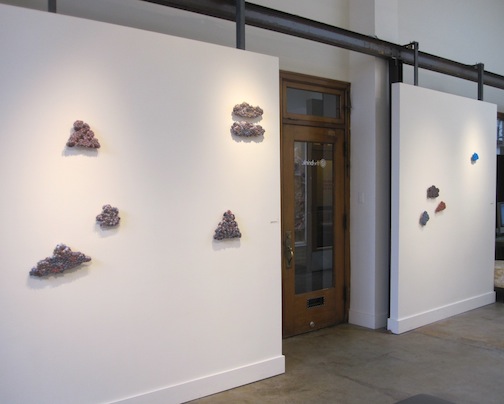 "dust is defined as something of no worth or particles of matter regarded as the result of disintegration. a freckle of dust is of no consequence, I can't hold it. yet, many specks, particles, freckles all together make formidable clouds. someday I will be part of a cloud." (Cline)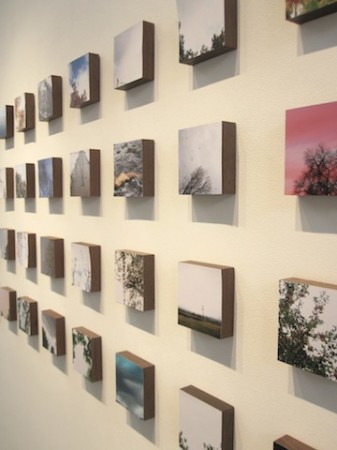 the series of photographs in the exhibition is entitled, equinox, solstice, equinox, solstice. again. these photos reflect the four seasons, capturing the passage as well as the fragility of time.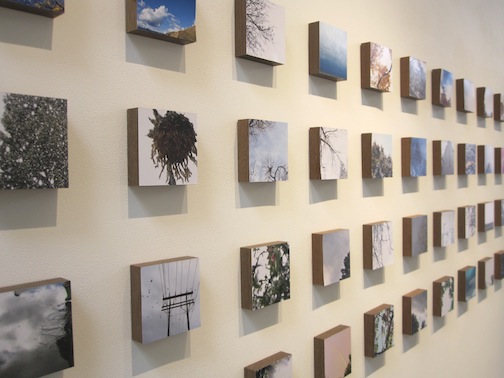 "since the birth of my first daughter three years ago, I find the cliché statements about time and children to be true. time seems to move at a new clip, the seasons spin by like pages of a board book." (Cline)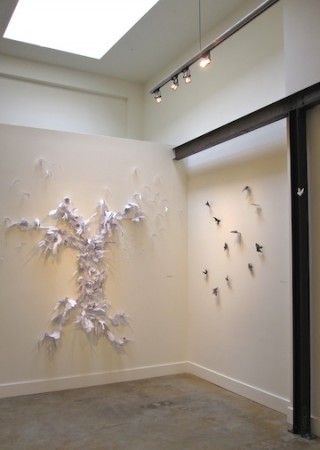 new growth. old growth. – "from March 18, 2007-March 18, 2011, I wrote 275, 301 words online. through my blog and my weekly column, my little online corner has witnessed my most life-changing experiences and has grown amazing friendships. I compiled and printed everything I have published and started cutting the words apart, making organic shapes out of the linear type. it felt strange to not honor the chronological rhythm of my work but fun to reformat, recreate my work. I stitched the pieces back together, my old self and my new self forming branches of type, roots of language, flowers of memory, birds of thought. " (Cline)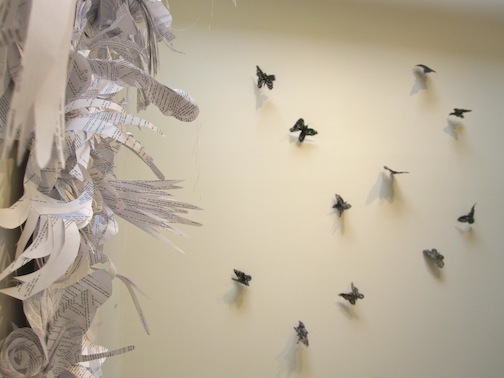 hatch -  "I design and make clothing. I save the little tails of thread that are usually thrown away when sewing. all of those tiny, insignificant clippings become piles of dense material. an unruly, organic mass that, when repositioned, joined and nourished, takes on new life." (Cline)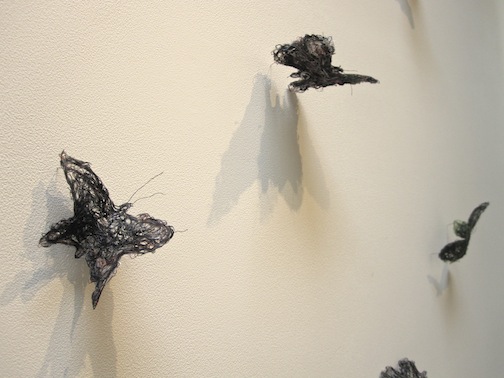 "metamorphosis is a biological process by which an animal physically develops after birth or hatching, involving a conspicuous and relatively abrupt change in the animal's body structure through cell growth and differentiation. it is usually accompanied by a change of habitat or behavior." (Cline)