this month the brink is lucky enough to be filled with decks.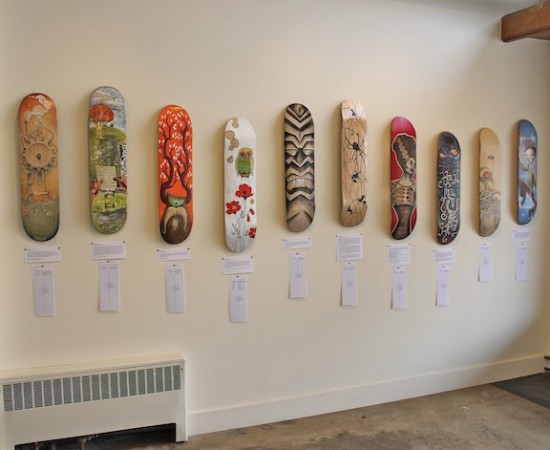 for the sixth year in a row, the montana skatepark association has held the ON DECK skate art auction as a way to raise money for the organization.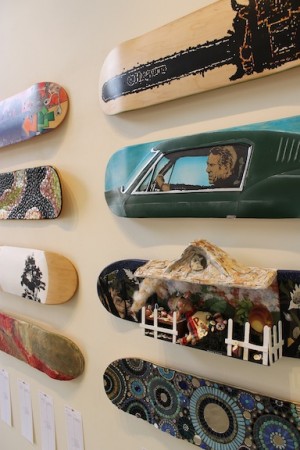 decks come in from all over the country!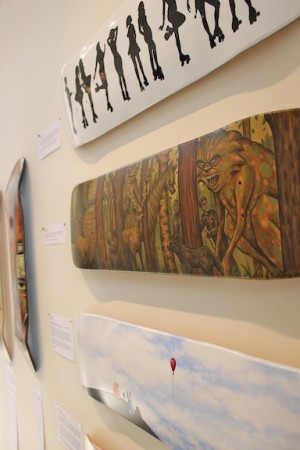 they will be on display until saturday, may 21st, when the live auction will take place.
a silent auction is taking place until the live auction, and some battles have already begun.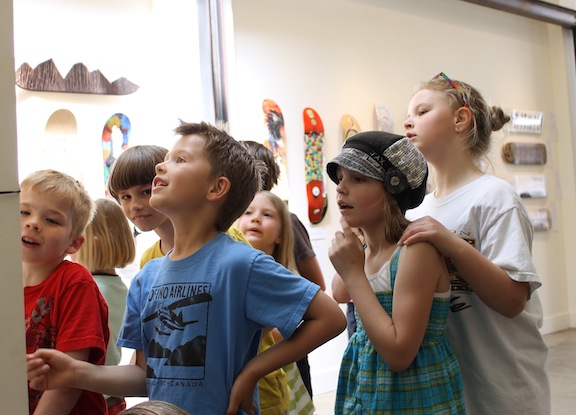 students from clark fork school were in today, enjoying the variety of styles and subject matter.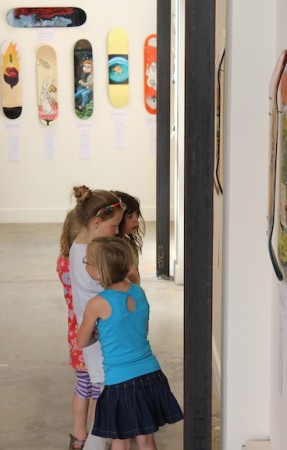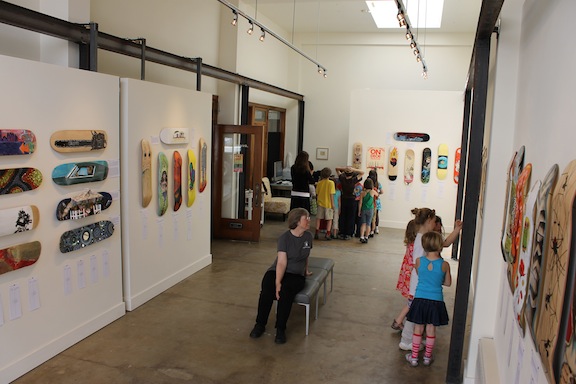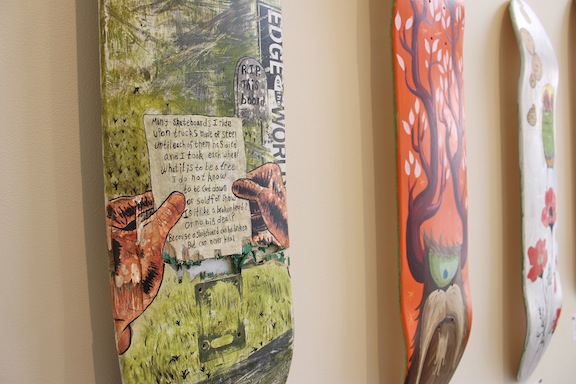 a eulogy by lucas cleaver.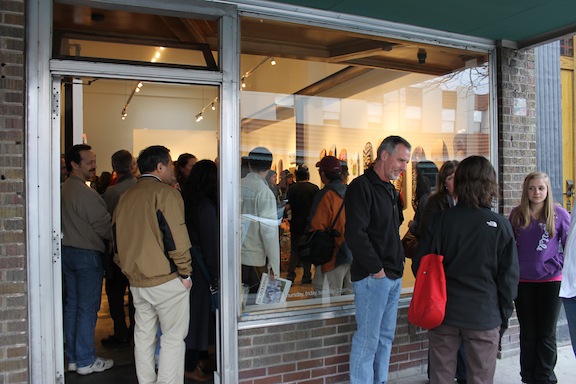 the opening reception last friday was (of course) a very popular destination.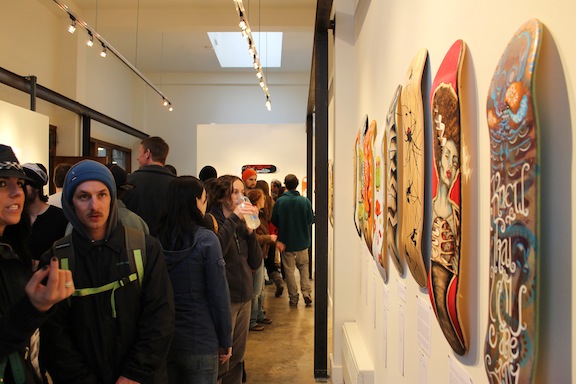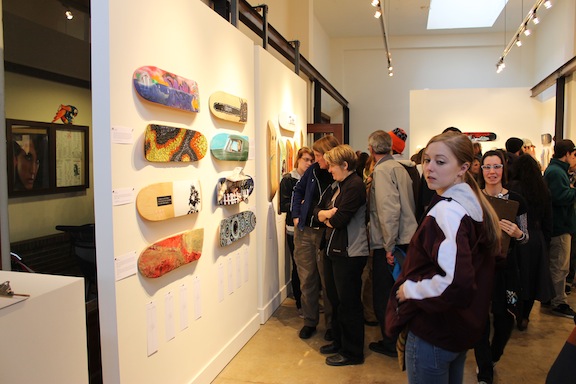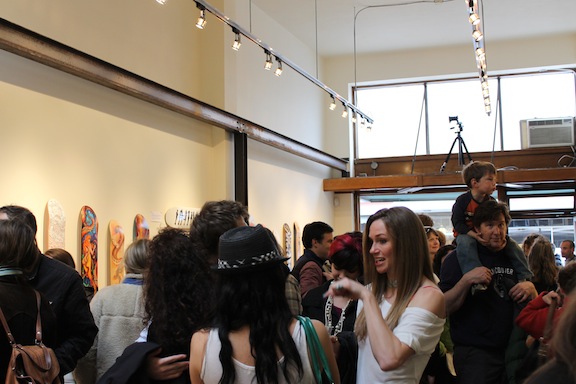 travis smith's "robot pro model".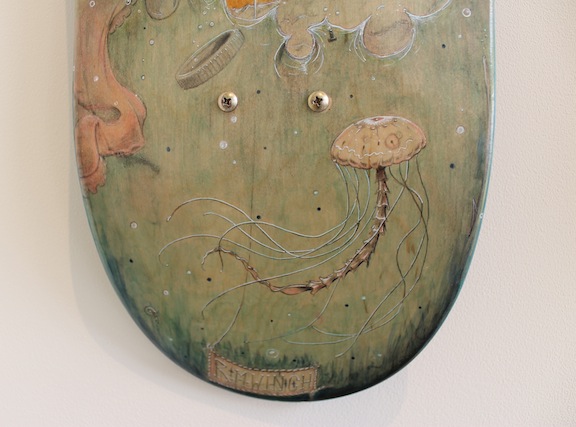 the amazing detail of ryan winch's "power, i sell".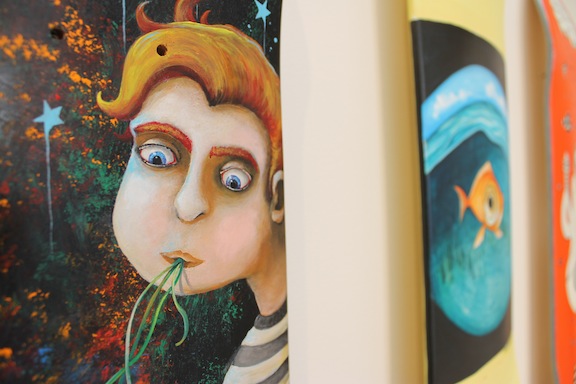 and bryan collins, "the boy who ate green spaghetti in space".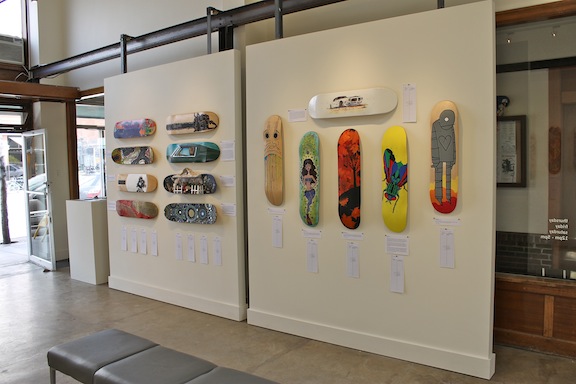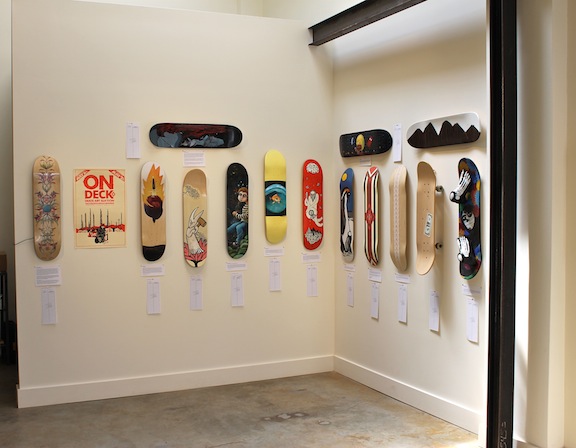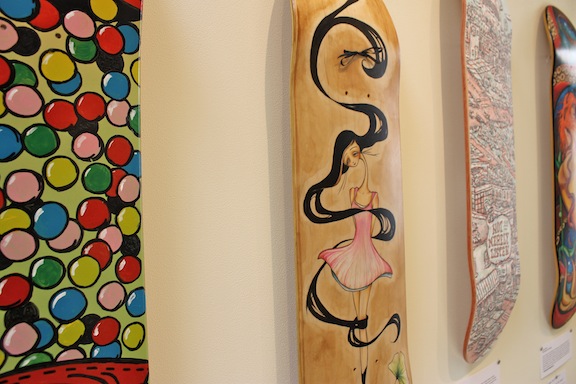 interesting relationships are formed between the boards…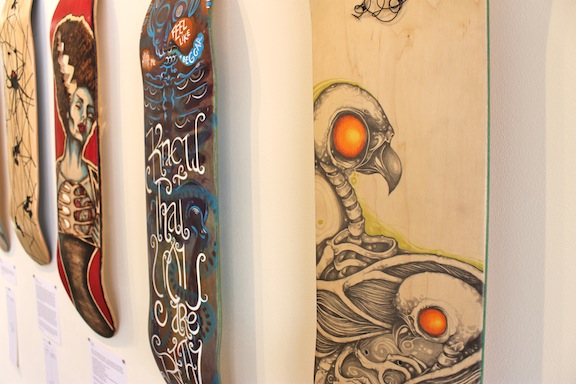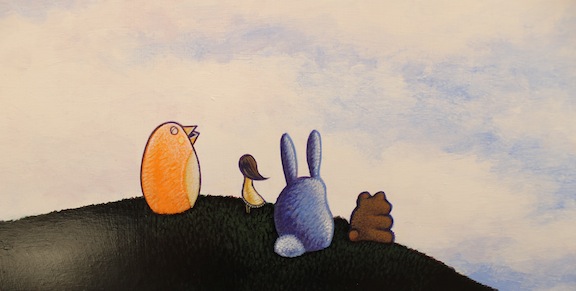 please come hang out with me and my friends on the hill at the brink! (nathan spoor's "challenge")