large and lovely crowd for a holiday weekend.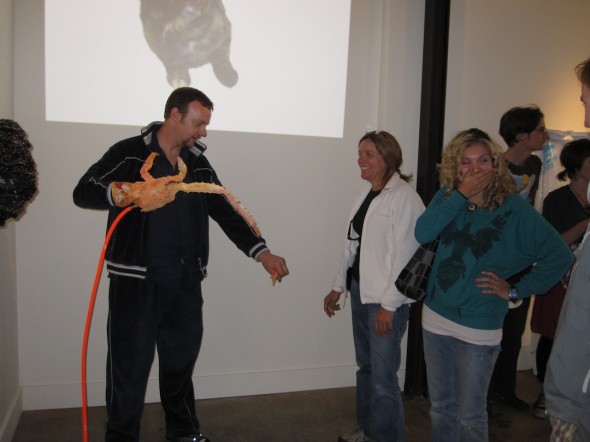 the iClaw was the hit of the party, and reactions were plenty….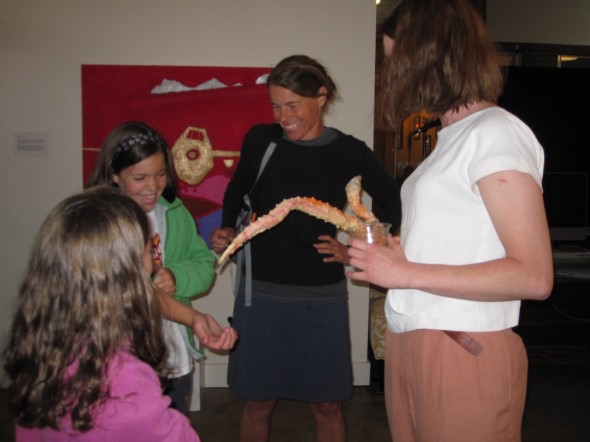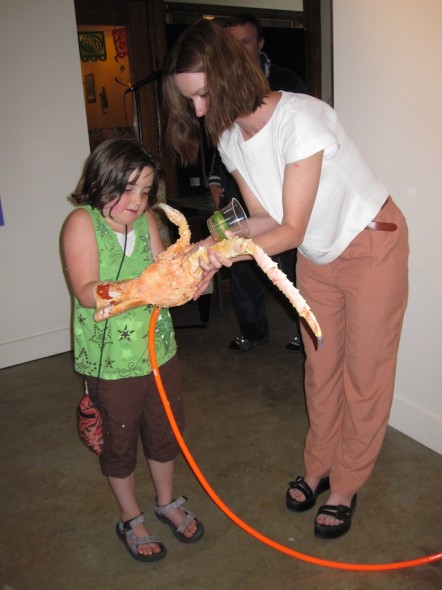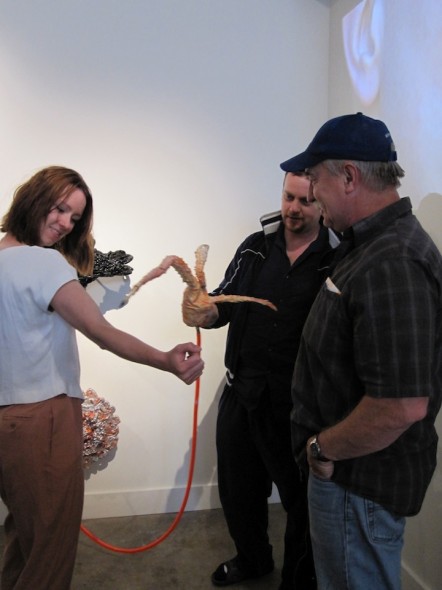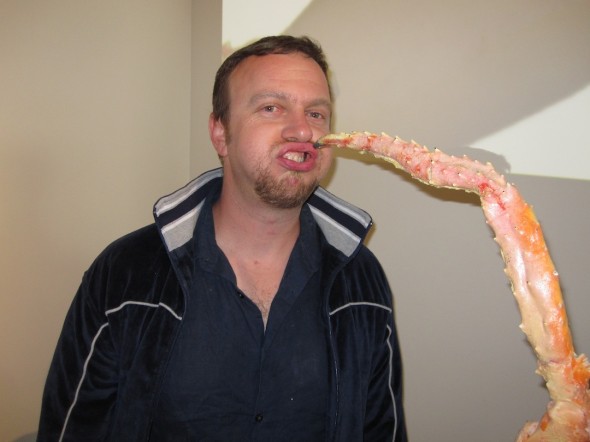 ben may have been the only one to attempt this!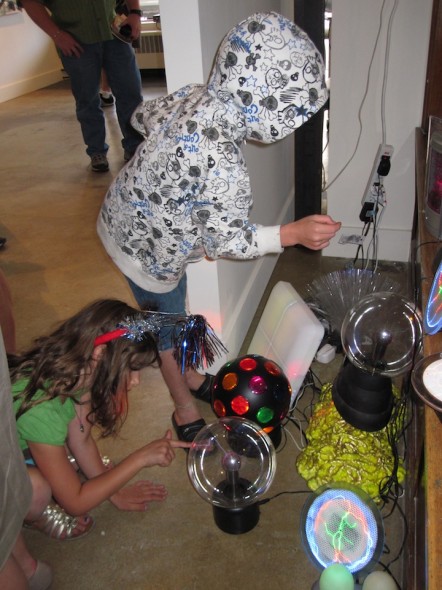 "FINALLY," wren says, "art you can touch!"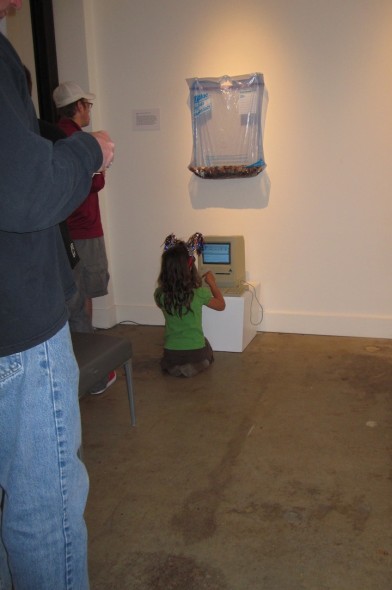 remember these? were as cool as the iPad is today (i think).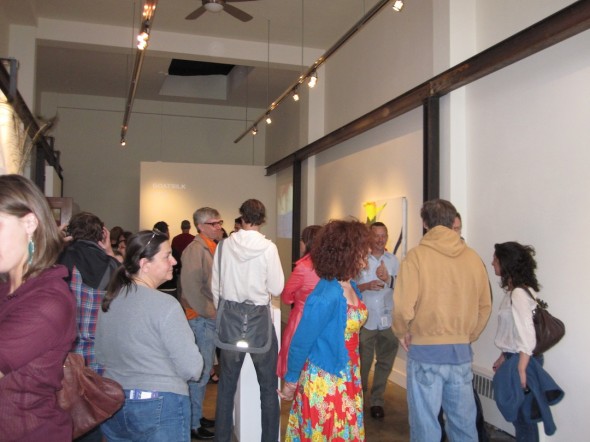 friends gather….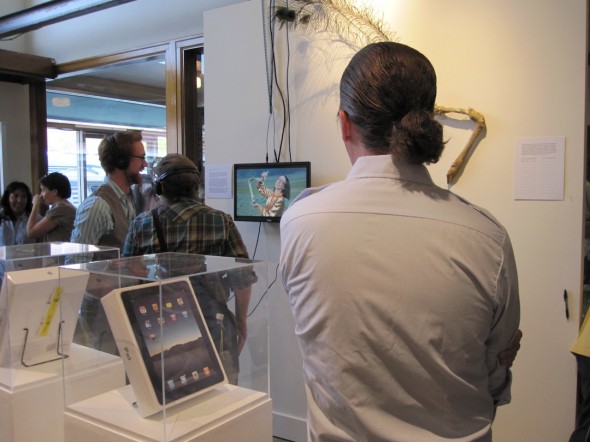 to laugh at the clever "daily treasures",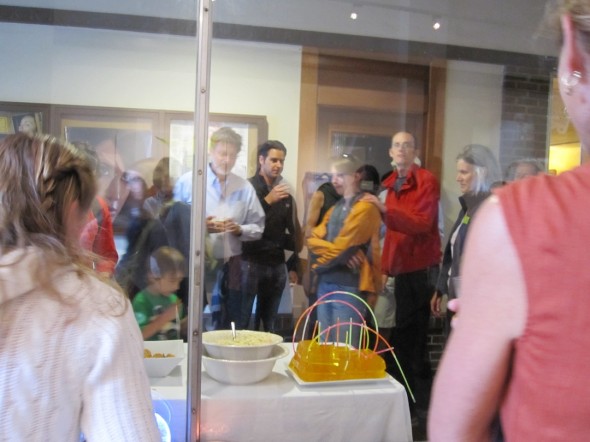 and the glow stick jello sculpture (which tasted good, surprisingly)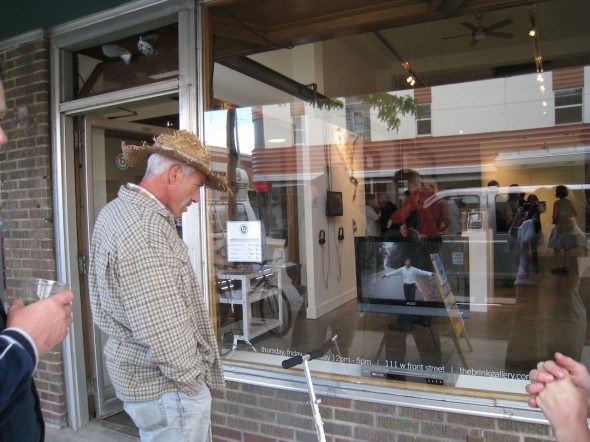 and, of course, paul crik.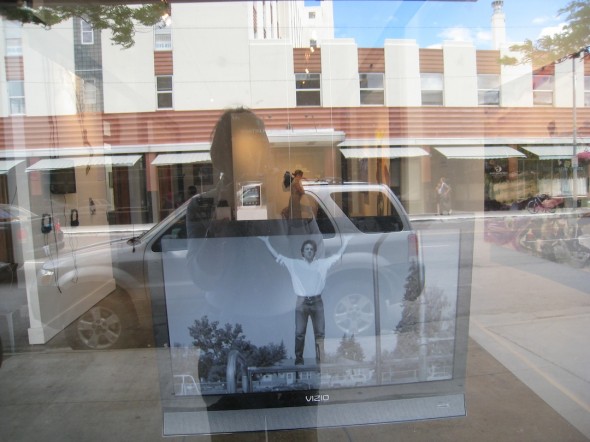 who is filling our heads with wisdom twenty-four seven, stopping people mid-stride day and night. causing all sorts of reactions, some of which make a mess on the window. oh well.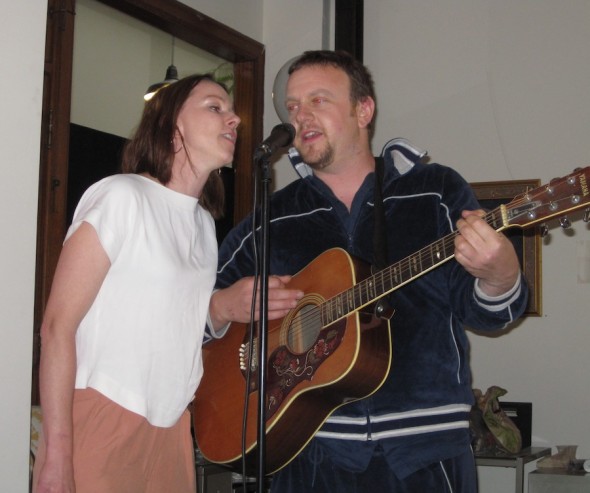 ben and caroline performed, twice, throughout the evening.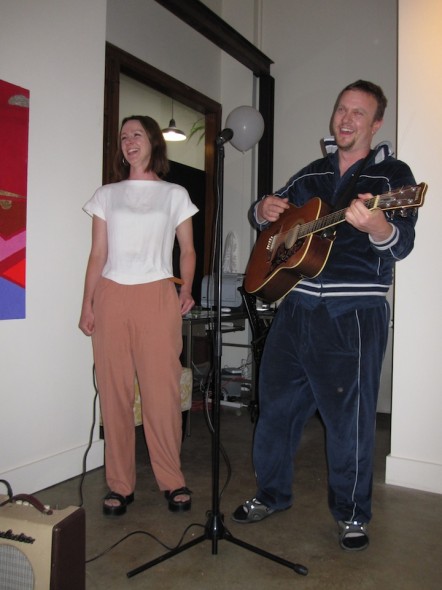 "art is pretty stupid, art is kinda dumb, once you figure that out, then it gets real fun…."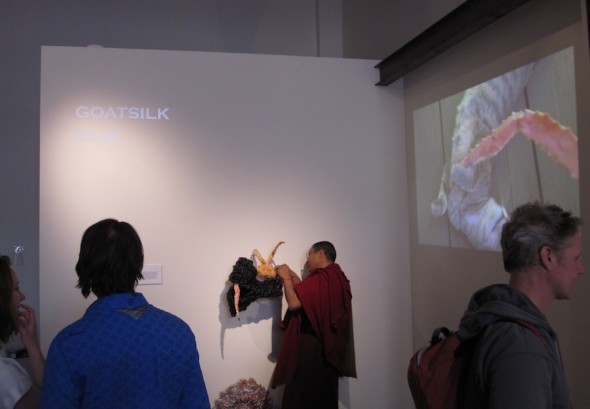 thanks for your openness and curiosity! thanks for celebrating goatsilk with us at the brink.