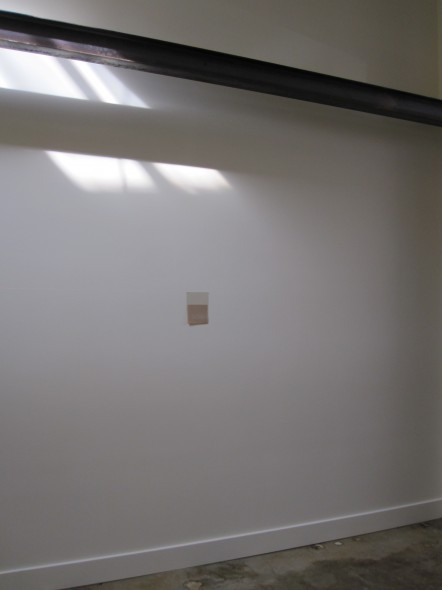 believe it or not, but this is the first piece ever hung at the brink, the absolute and only, first.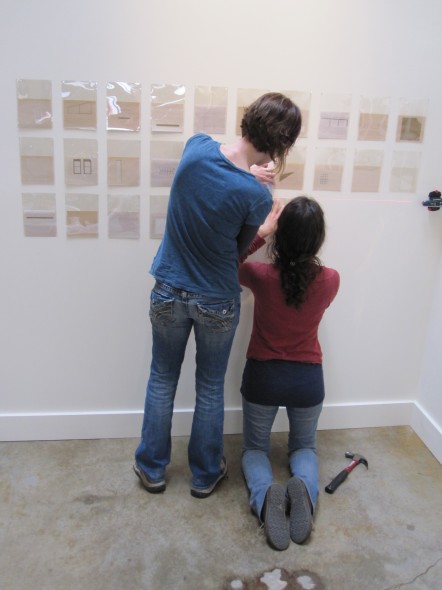 gallery owner, jennifer leutzinger, and artist, kerri rosenstein work together to hang over 180 drawings.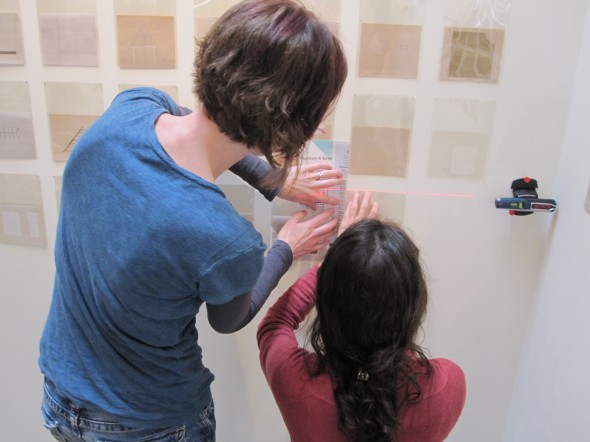 the laser, and a random piece of the phone book, were invaluable during the installation process.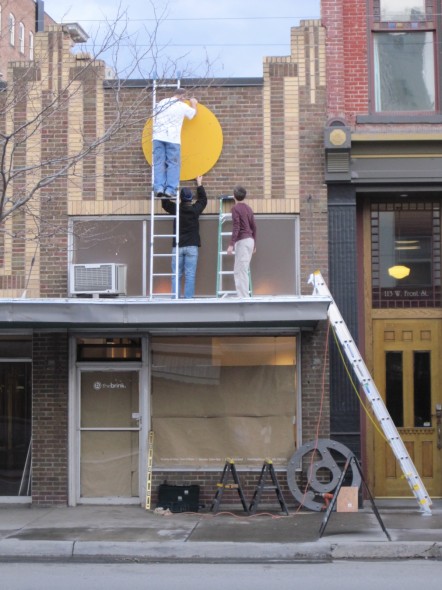 the sign going up, prompting a neighbor to ask, "is it going to be a donut shop? i really want a donut shop."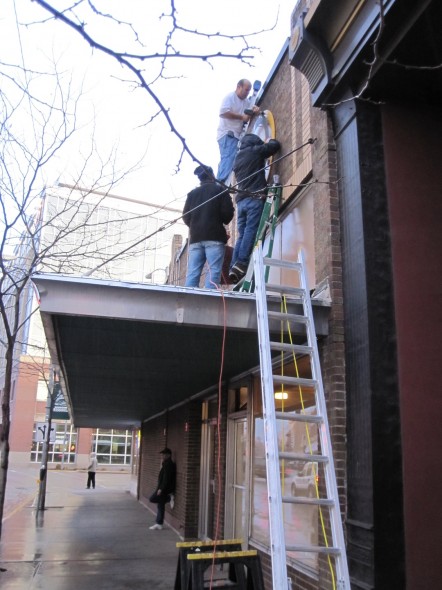 thanks larry, ross, glenn and holden!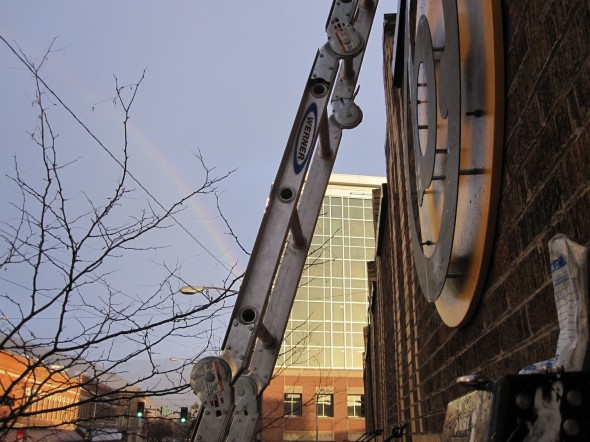 a rainbow, a good sign for the new sign.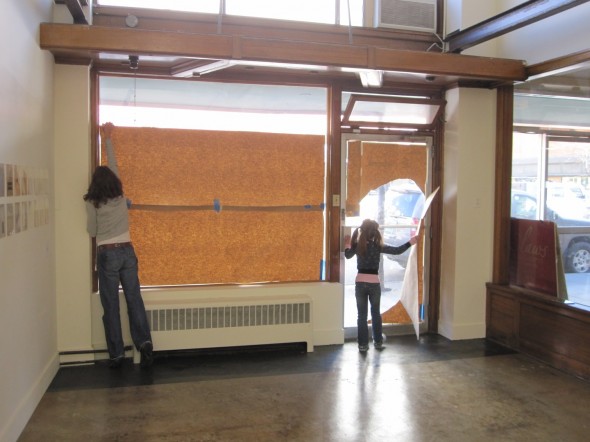 at last, the paper can come down….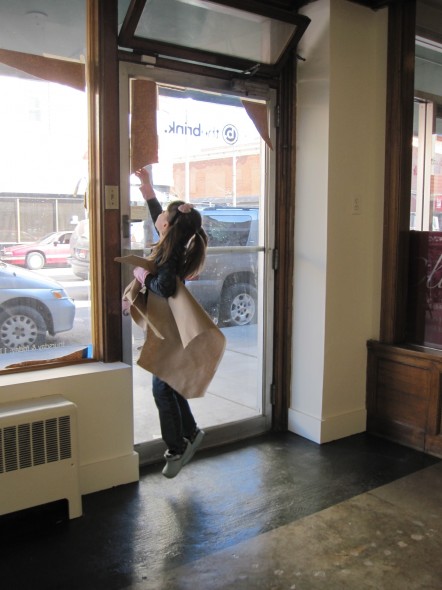 wren, the gallery's youngest assistant, off the ground!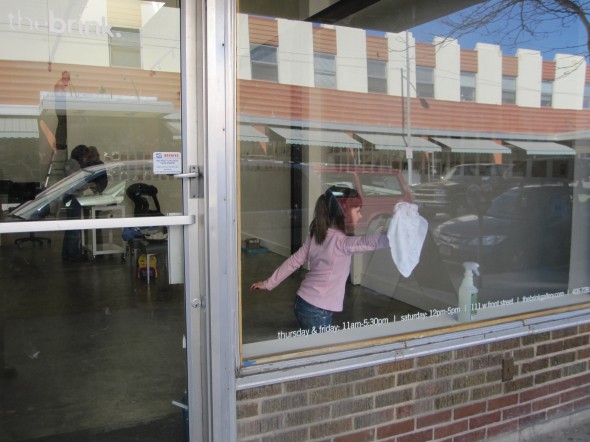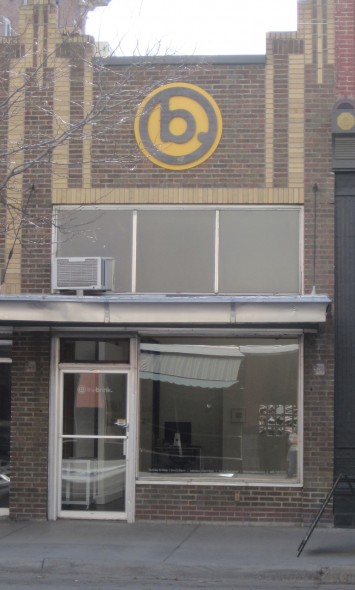 the brink is absolutely ready….