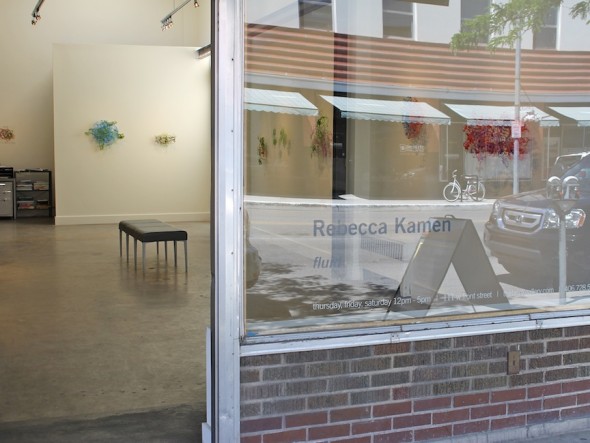 this month, the brink was fortunate enough to spend time with rebecca kamen, who traveled from virginia to spend a week in montana.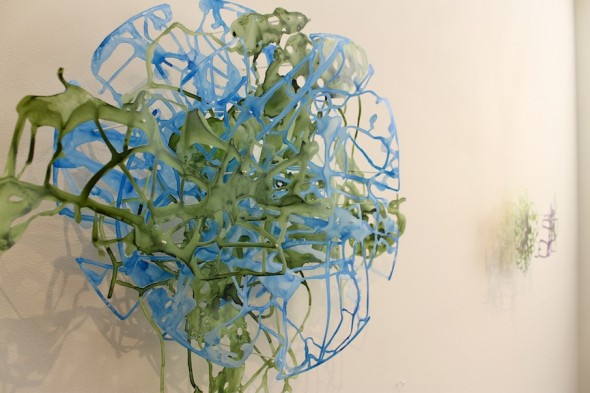 acrylic paint on mylar, her sculptures are magical. precisely cut, they appear to move and float throughout the gallery.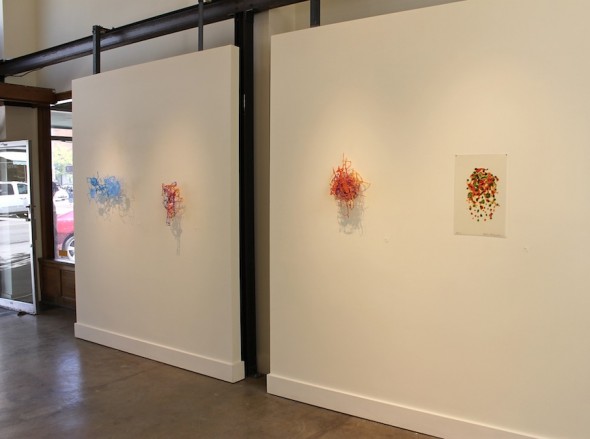 with a deep interest in the relationship between art and science, kamen's work investigates form, matter, chemistry, cosmology, spirituality and philosophy.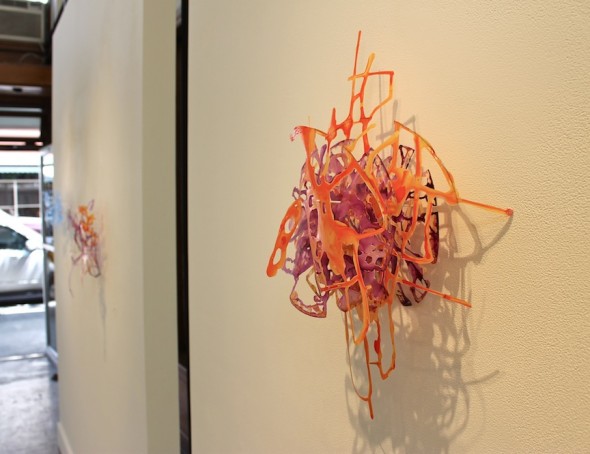 the title of the exhibition, "fluid", comes from the idea that all fluid moves in the same manner, whether inside the body, or outside in the world.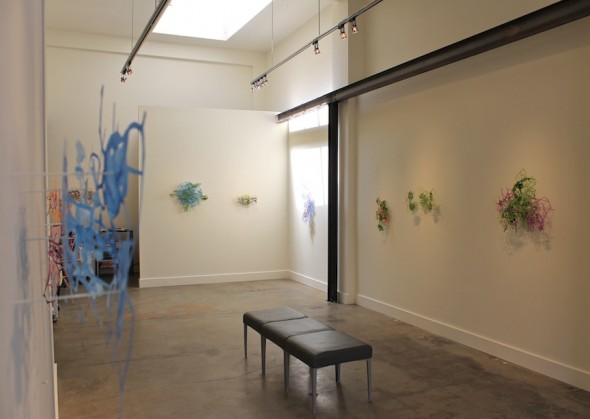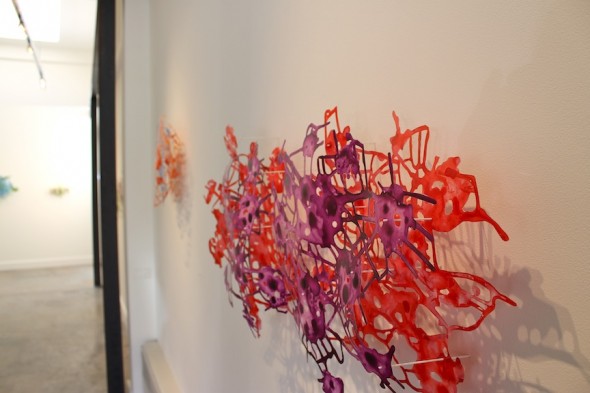 "i am exploring my interest in nature as a mapping system of energy." (kamen)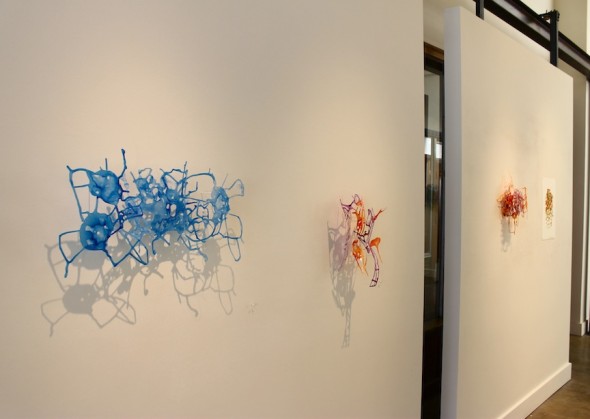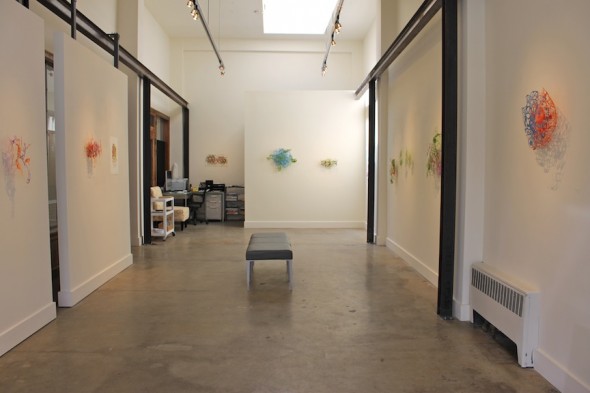 "informed and inspired by micro and macro views of the universe, as well as other scientific visualization models such as fluid mechanics, these sculptures interpret and make visible, the fluid energy of matter." (kamen)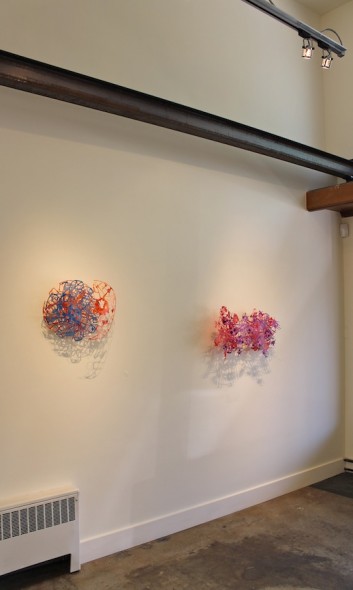 kamen is a professor of art at northern virginia community college where she has received the educational foundation's outstanding service to the college award, as well as being the recipient of the chancellor's commonwealth professorship for 2011-2013.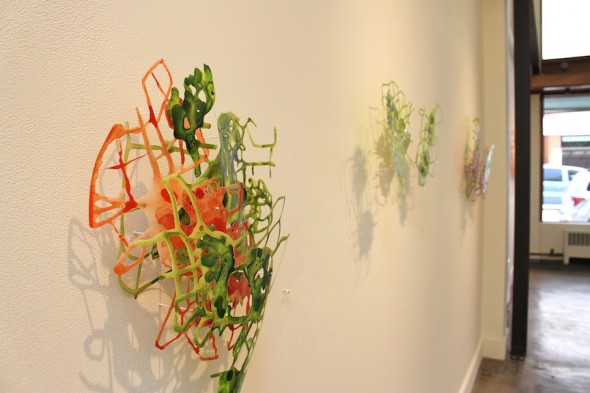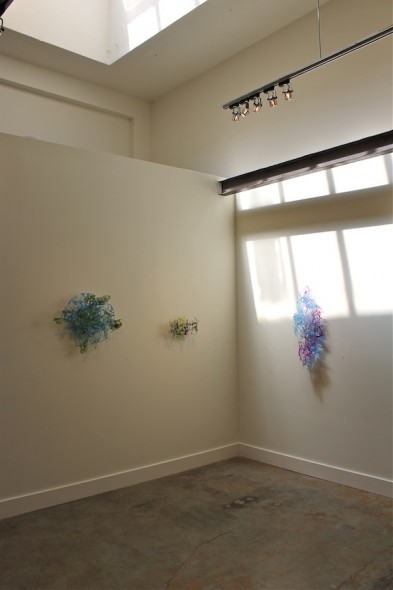 she has also exhibited and lectured nationally and internationally in china, hong kong, and egypt.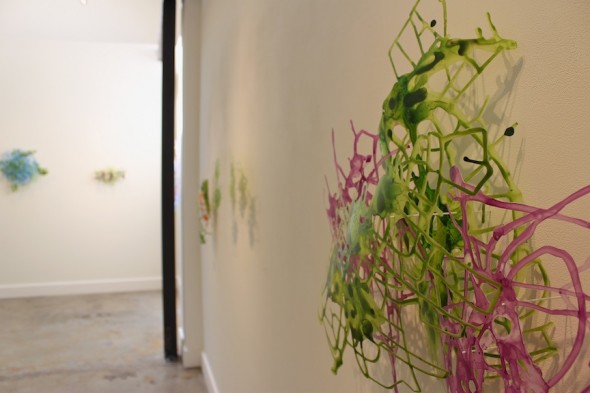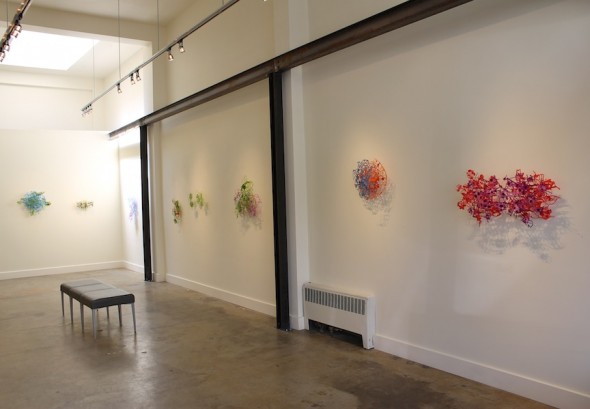 "the most beautiful thing we can experience is the mysterious. it is the source of all true art and science." (albert einstein)
"i feel like my life's work is creating a conduit between art and science. there are so many intersections. we both deal with invisible worlds and we both need to harness some type of visualization to share our observations." (kamen)