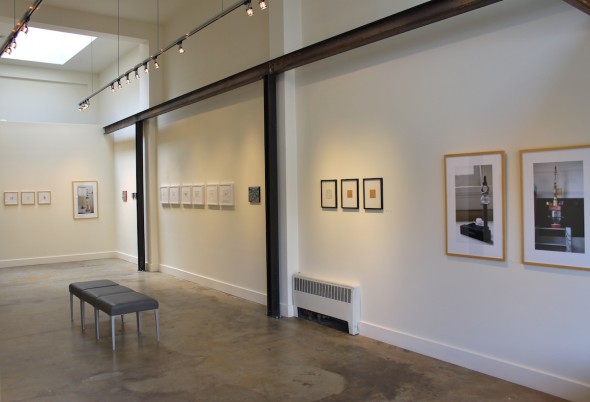 it's june and kerri rosenstein has curated this month's exhibition, entitled "sounding."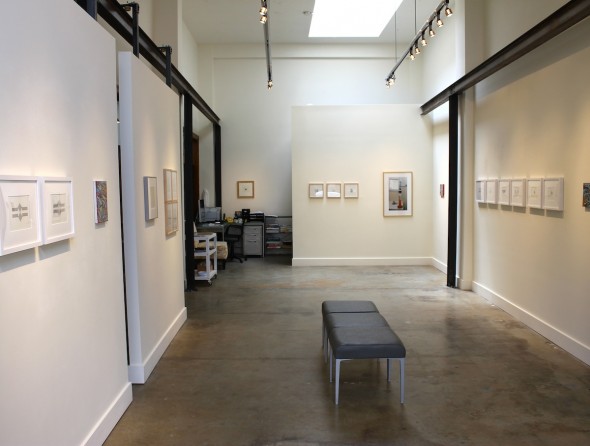 the exhibition is comprised of five artists. james agard, fred green, ariya martin, wes mills, and kerri rosenstein.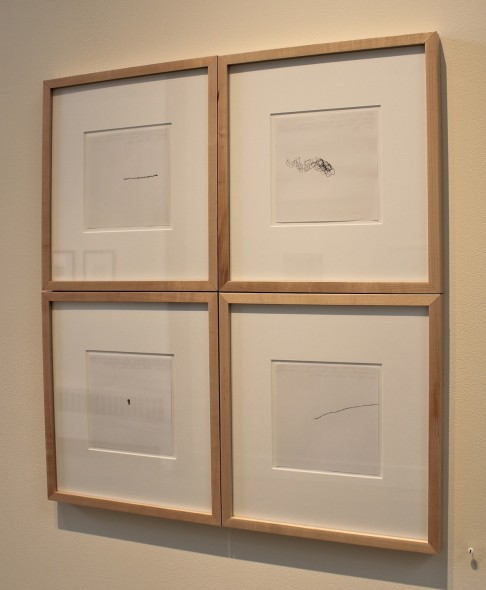 "in attempt to locate the space between my own inhale and exhale, the rising and falling of my chest, i come to an ineffable sensation i cannot put my finger on."
(breathing drawings, kerri rosenstein)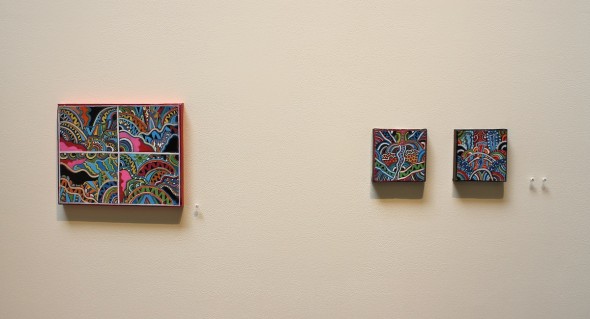 fred green's paintings "take on a character with whom to dialog, an infinite and tireless conversation."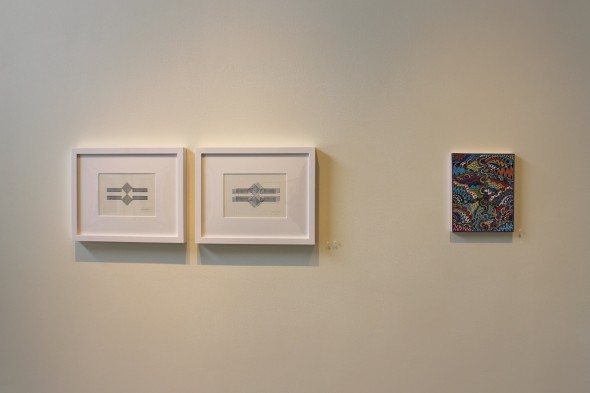 green's paintings are even capable of an unspoken dialog with the drawings of james agard.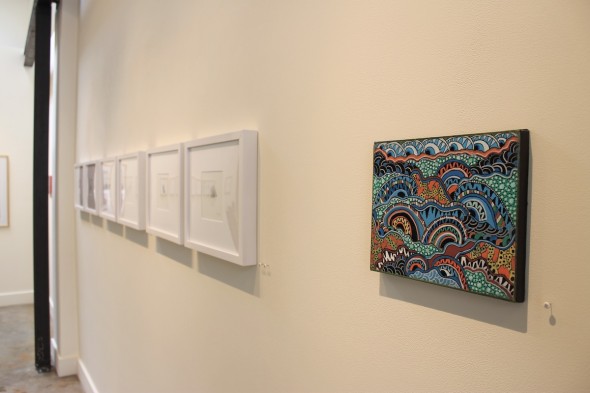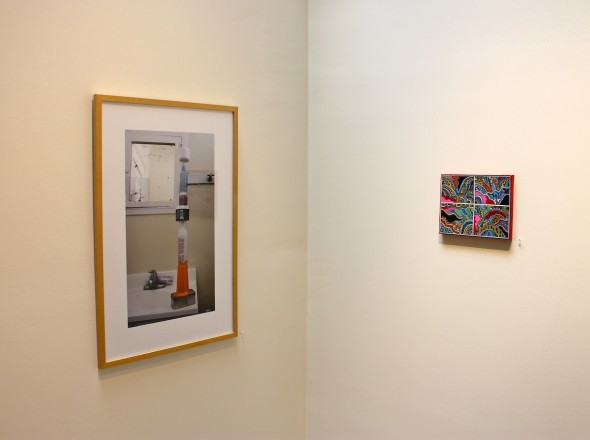 as well as with the photos of ariya martin.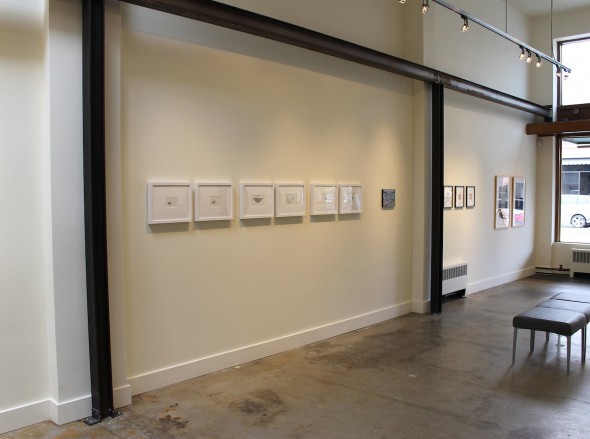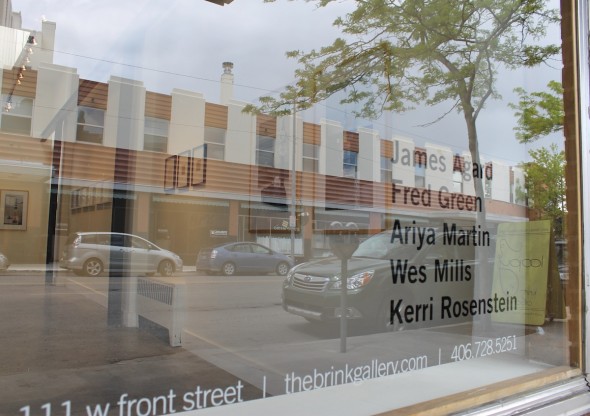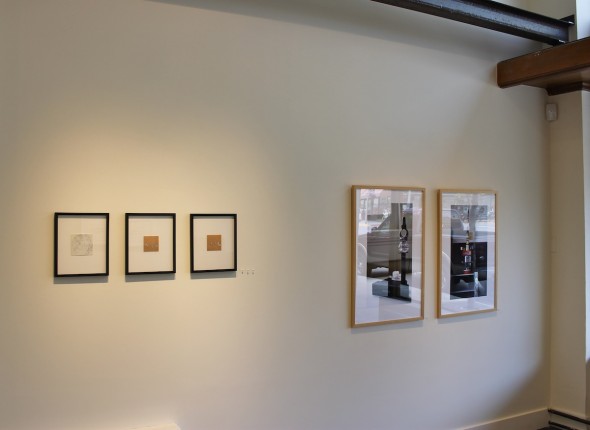 "something and nothing dissolve into one another. as with everything and anything, life and death, land and sky, drawing and a drawing."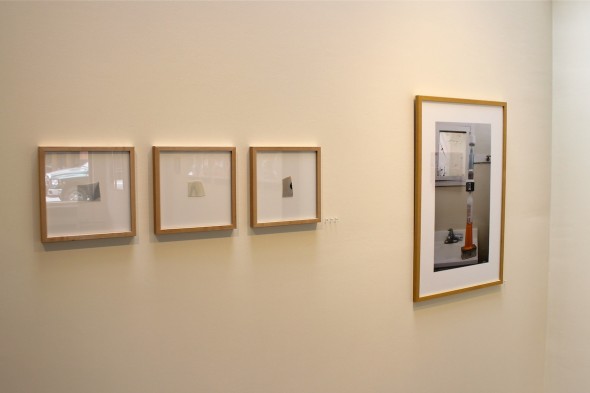 "mills's fragments reveal how the dissolution of a thing has the potential to carry an equal profundity as that from which it came." (wes mills, ripped-up drawings, next to martin's" teeny tiny tower #2″)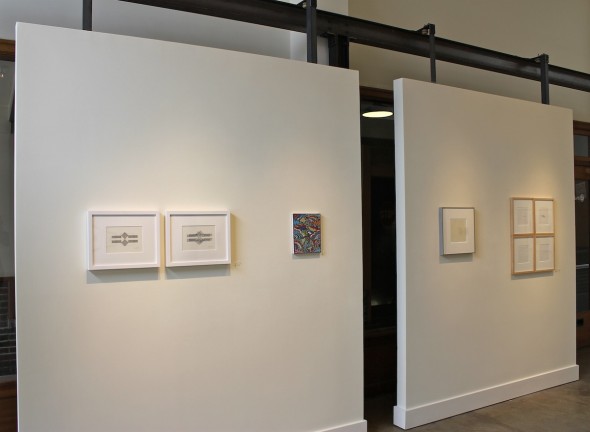 "the more i get curious, the less i feel a need to put my finger on it. i revel in this thin place. it eludes language and is better left unsaid. the idea of sounding is more suited. a term derived from an ancient process of determining the depth of water."
(all quotes by kerri rosenstein)