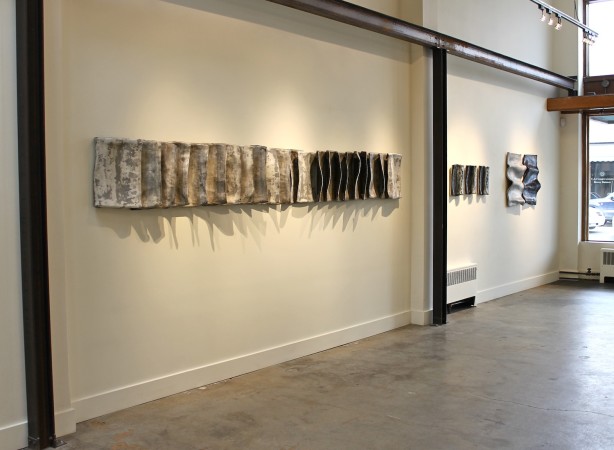 June 2014 at the Brink and Jenny is back….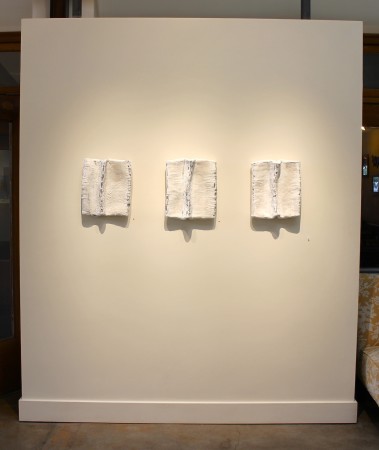 Jenny has a degree in textiles from the California College of Art. Her previous show at the Brink, in November of 2010, featured sculptural weavings.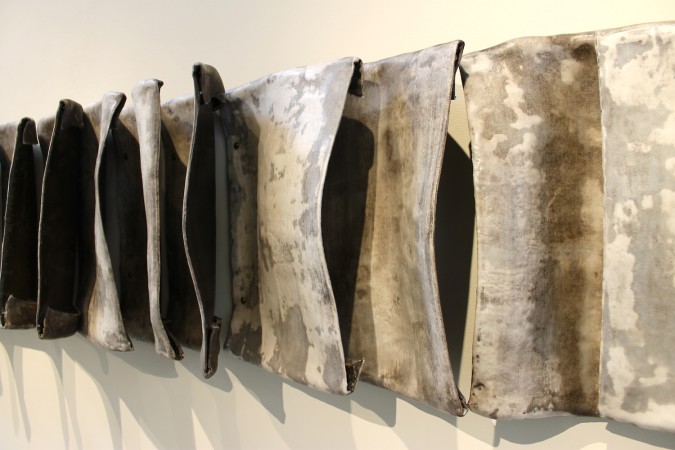 For this exhibition, she made the decision to experiment with a new medium, concrete cloth.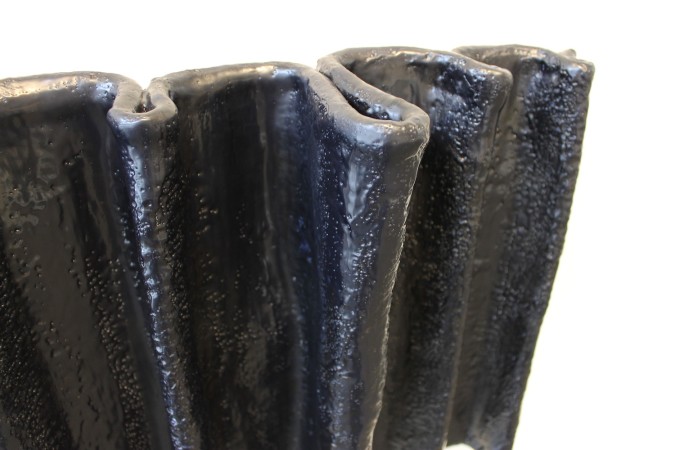 The sculptures are formed with Milliken Concrete Cloth, a flexible, cement impregnated with a three dimensional fiber matrix that hardens when hydrated to form a thin, durable and water proof concrete layer.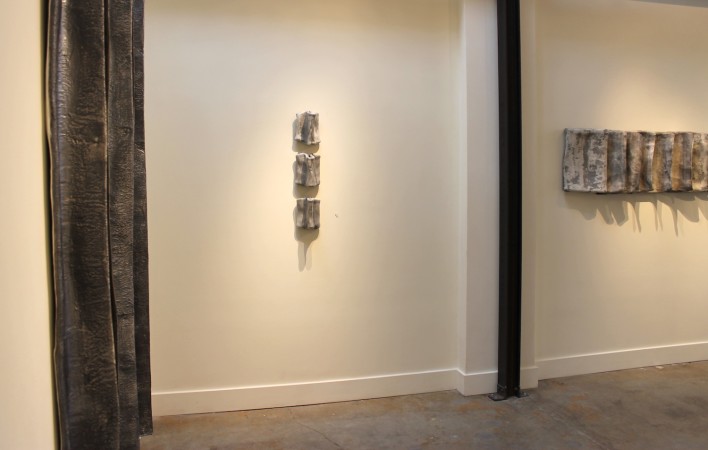 Typically, concrete cloth is used to provide a permanent protection solution for ditch lining adjacent to areas where high flow conditions may cause erosion.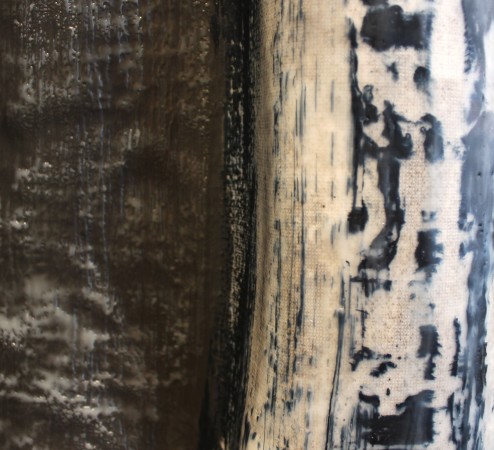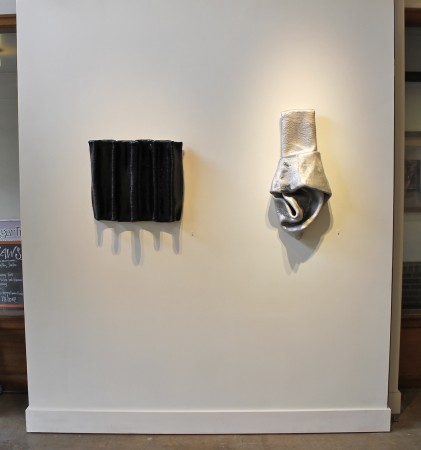 She pleats and folds the concrete cloth, then paints it with wax. The sculptural forms are impacted by each other and the space between.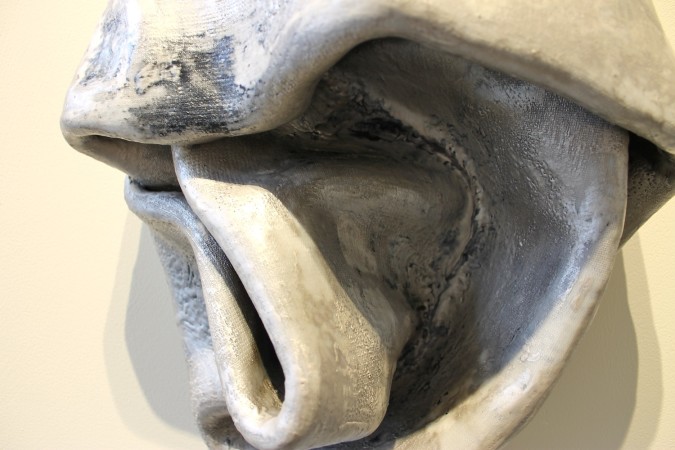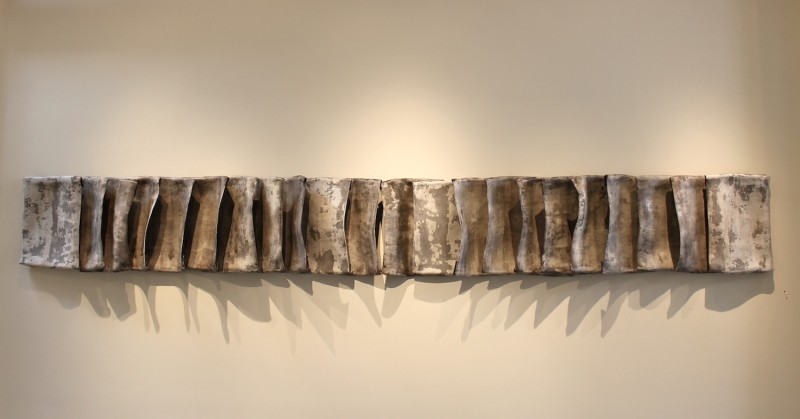 Their environment is unexpected and challenges preconceived notions of materials, the organic and inorganic, hard and soft, dark and light.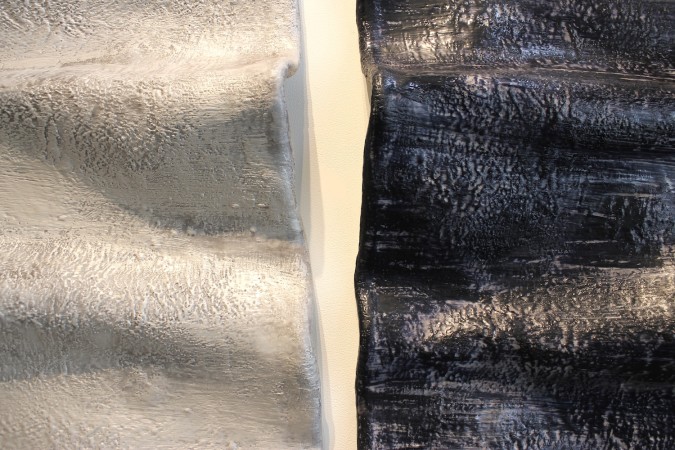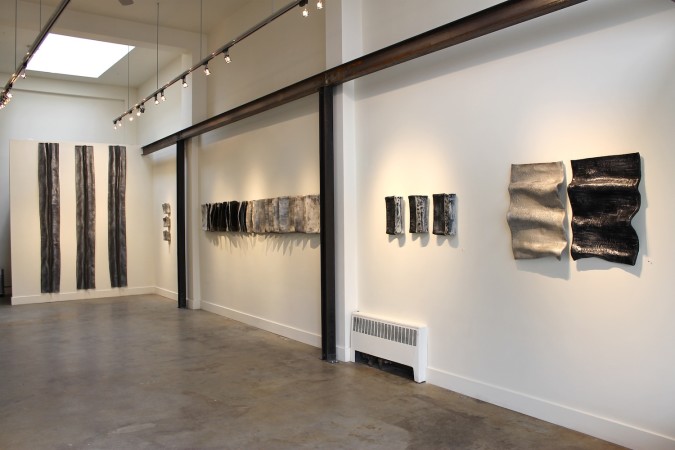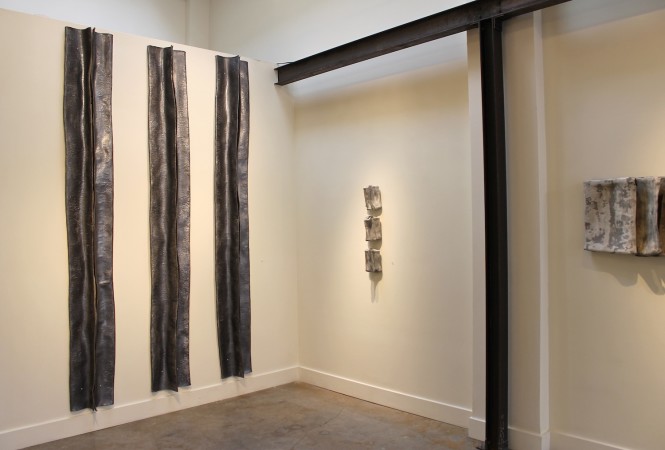 With white, black, gray, and metallic, she uses a minimalist vocabulary of repetition and structured geometry, while manipulating to suggest the abstract. Beginning as a flat plane, the concrete cloth ends with a sculptural rhythm, referencing landscapes, the body, bones, curves…..