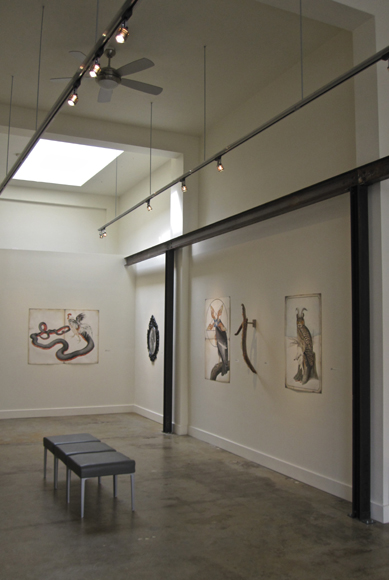 the brink is fortunate to have four artists from thorp, washington this month: renee adams, justin gibbens, justin colt beckman, and howard barlow, exploring myths, mysteries and stereotypes of the (wild) west.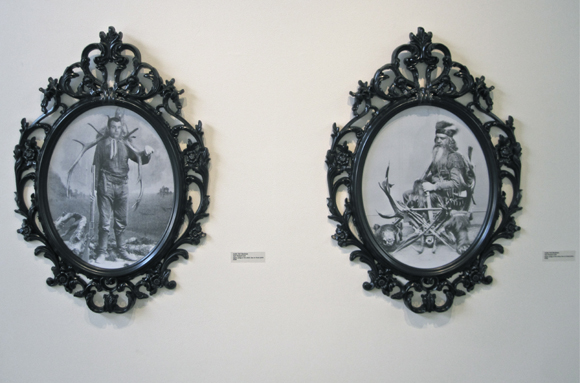 justin colt beckman replaces original faces with his own. funny and frightening simultaneously. and the frames….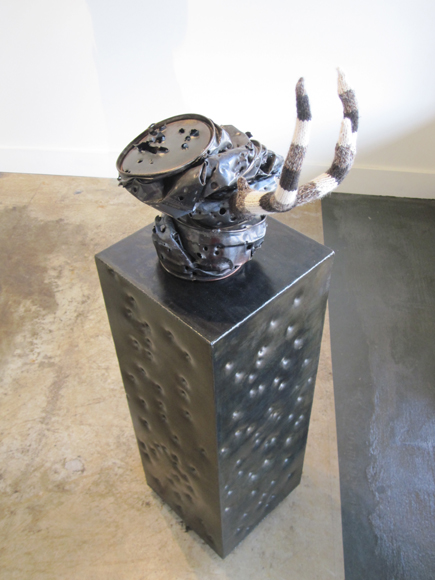 howard barlow uses bullets. (also funny and frightening!)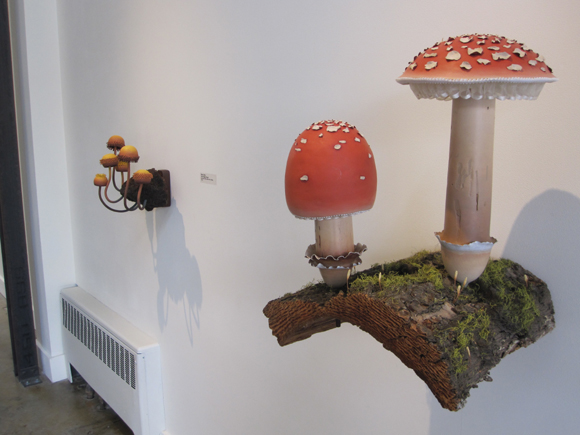 and the mushrooms (renee adams) are magical and sensitive, reminding viewers of alice in wonderland, or dr. seuss.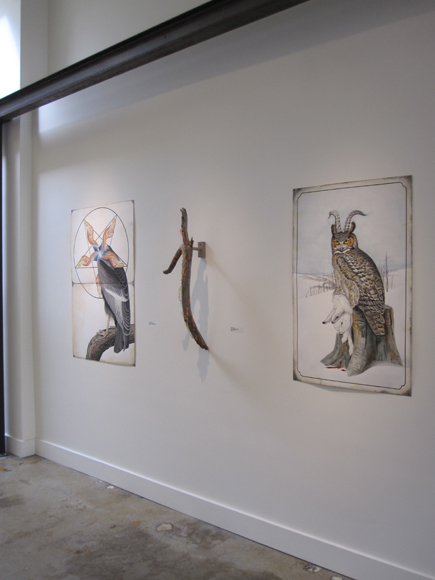 "justin gibbens transforms the once-familiar ornithological images of John James Audubon's and others into new and peculiar manifestations."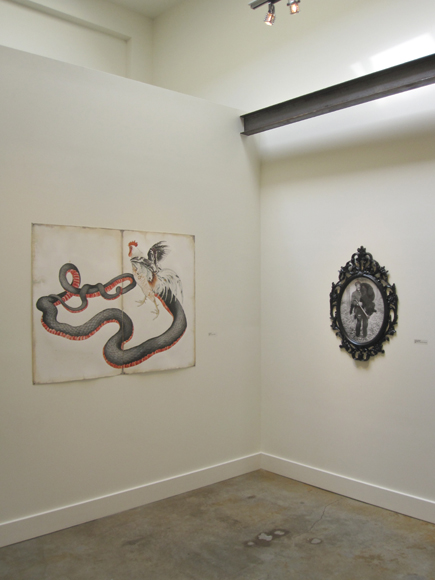 "by lifting the formal conventions of classic natural science illustration, gibbens imagines legendary and diabolical beasts through the lens of an 18th century field artist."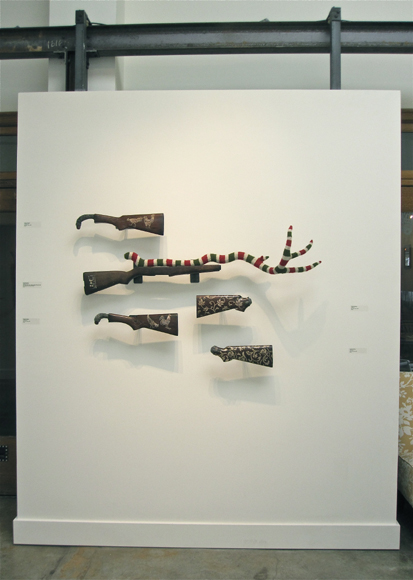 howard barlow combines vintage military rifle stocks and hand-knit wool.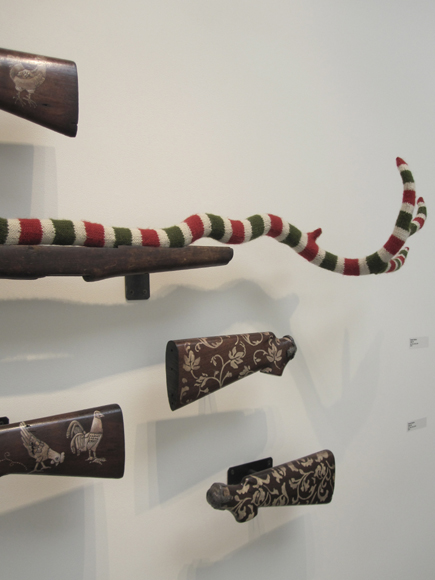 "by combining incongruous materials, barlow's work explores our social confusion regarding disparate concepts such as fear and protection, destruction and renewal, and chaos and order."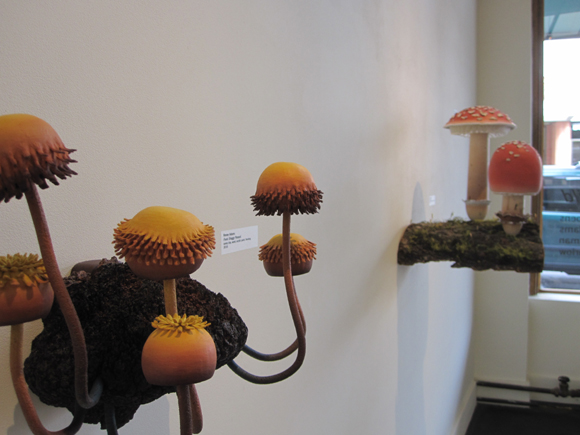 it's hard not to want to touch….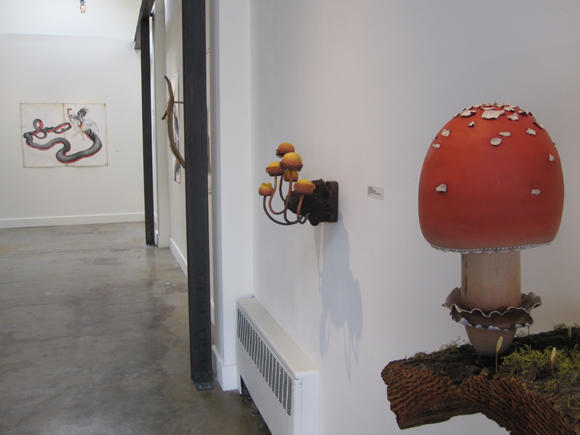 strange and new relationships occur within the small space….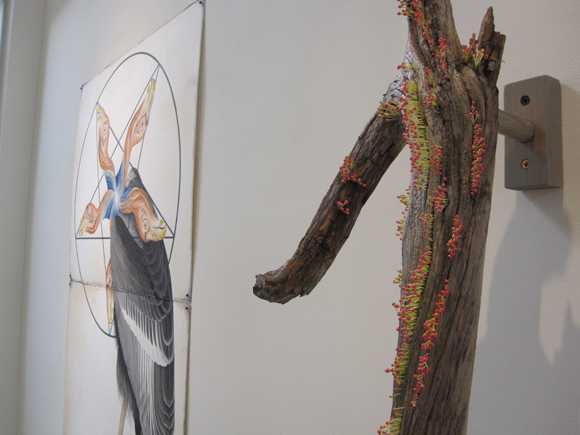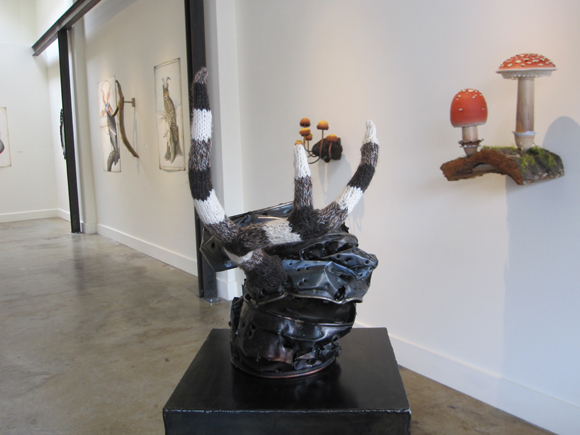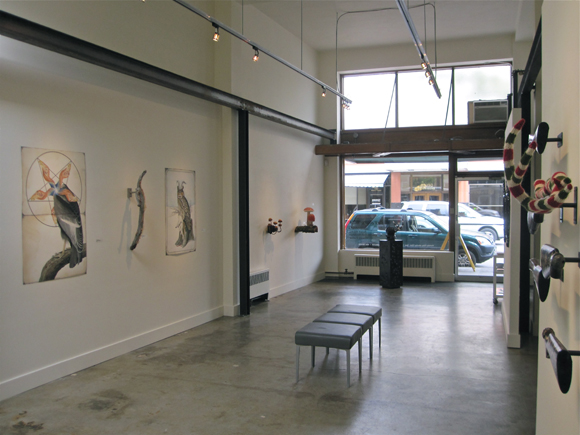 strong reactions to a strong show….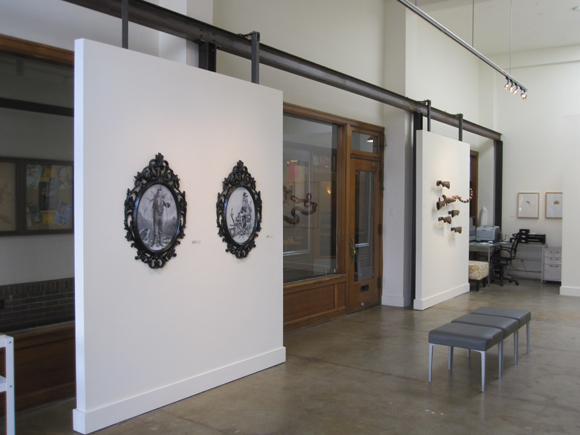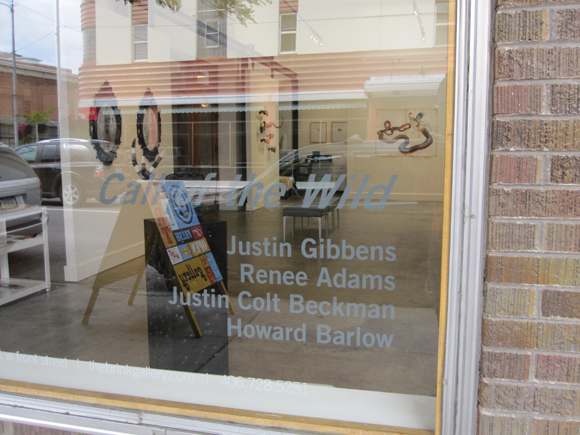 hope you can make it this september…