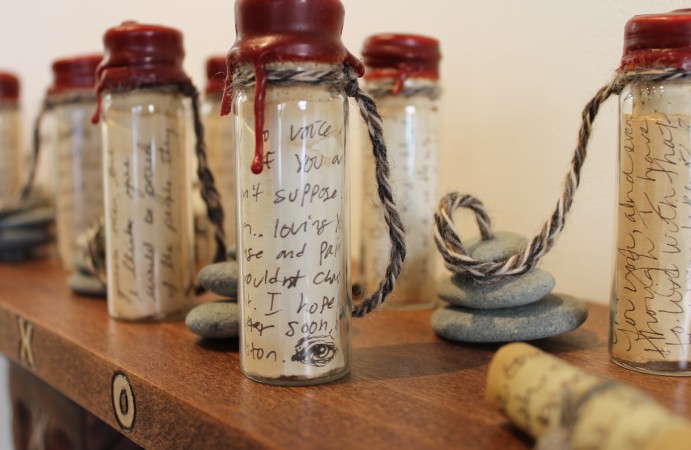 it has been a very powerful and emotional month at the brink….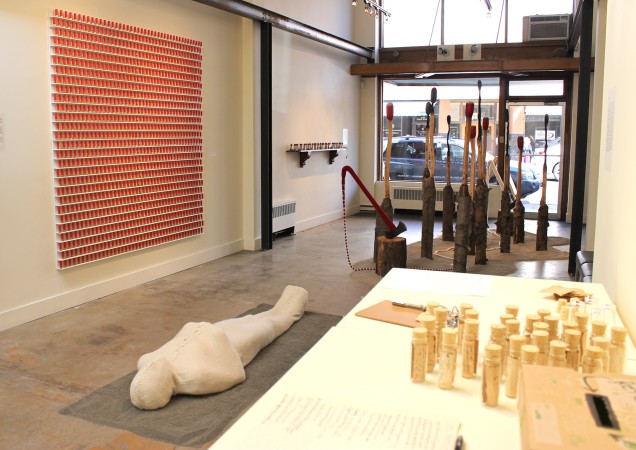 howard and lorraine barlow have created an exhibition that encourages us to incorporate each other's impending death into our daily lives.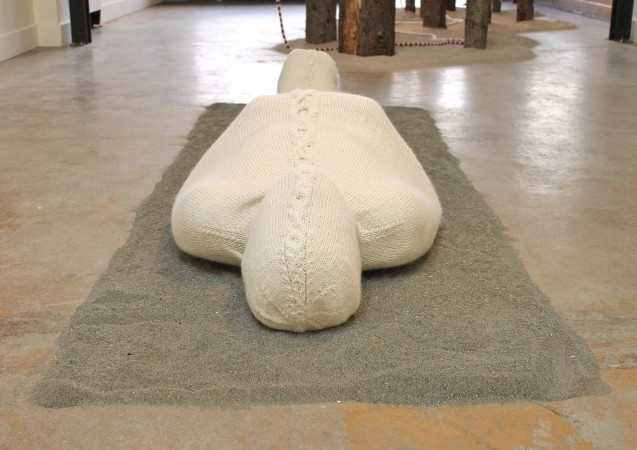 "final embrace" is a hand-knit shroud created by lorraine in the style and material of the traditional Aran island fisherman's sweaters.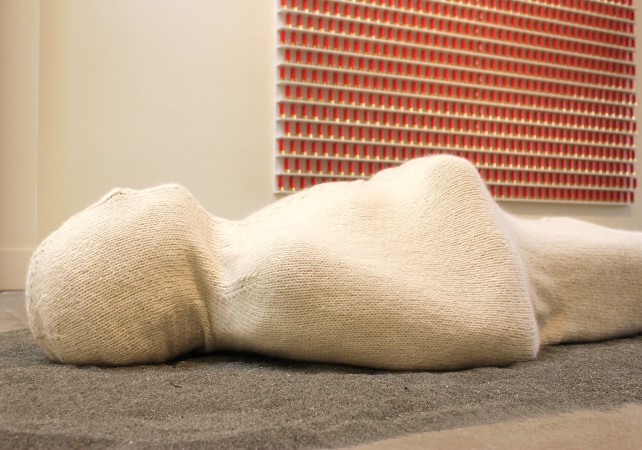 these traditional garments possessed one-of-a-kind cable knit patterning that was unique to a family. the distinct patterns were used to identify drowned fishermen who washed ashore.  lorraine has designed a unique cable knit "xoxo" identification pattern for the shroud, which is to be worn by howard upon his death.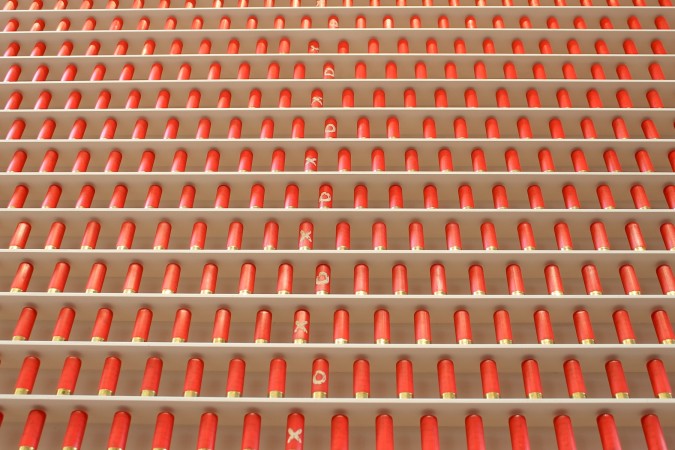 "once in a blue moon" is the companion piece created by howard. it is comprised of well over 1000 shotgun shells that are loaded with lorraine's entire deconstructed wedding dress.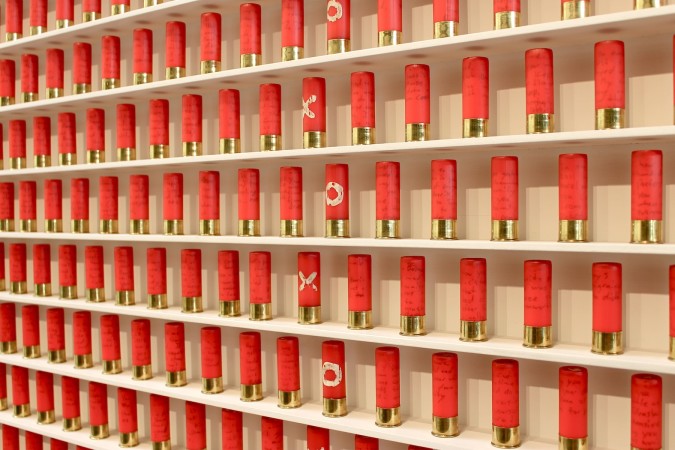 the fragments are folded into each shell in place of the lead shot. all but 21 of the red shells contain memories of lorraine, written by howard, on slips of paper.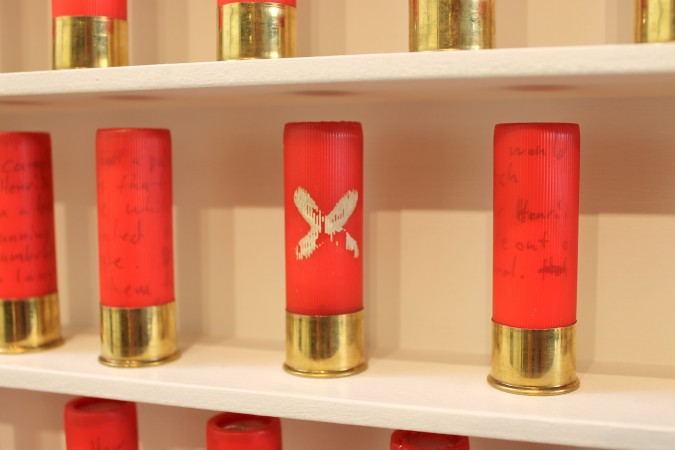 the 21 remaining shells, marked with an alternating x o pattern, contain life wishes written by lorraine.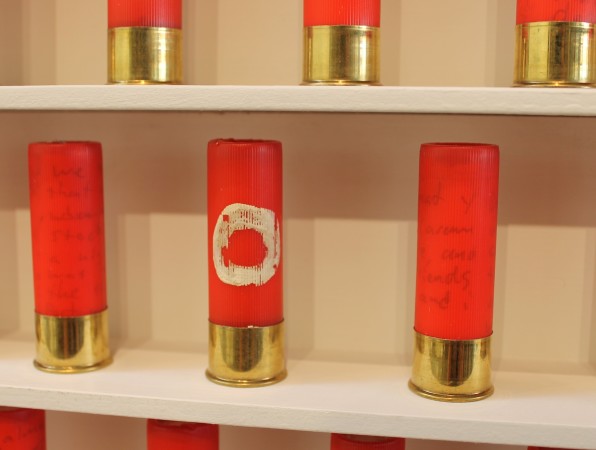 from the total mass, these 21 shotgun shells are to be fired into the air at the first blue moon following lorraine's death.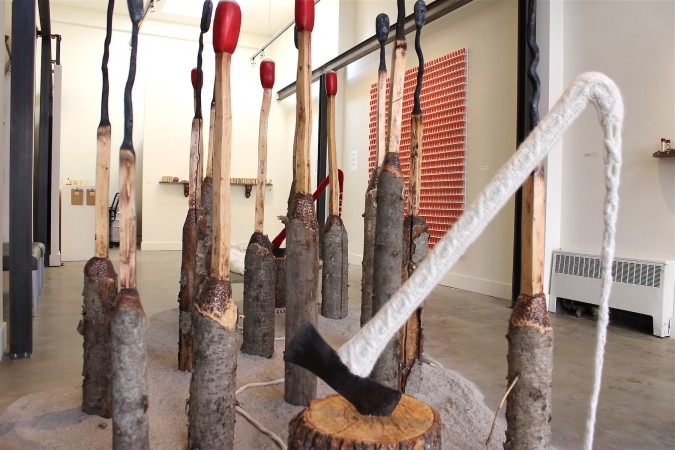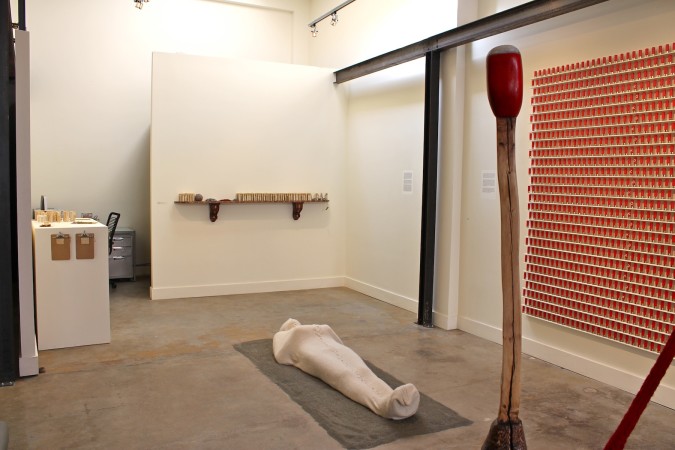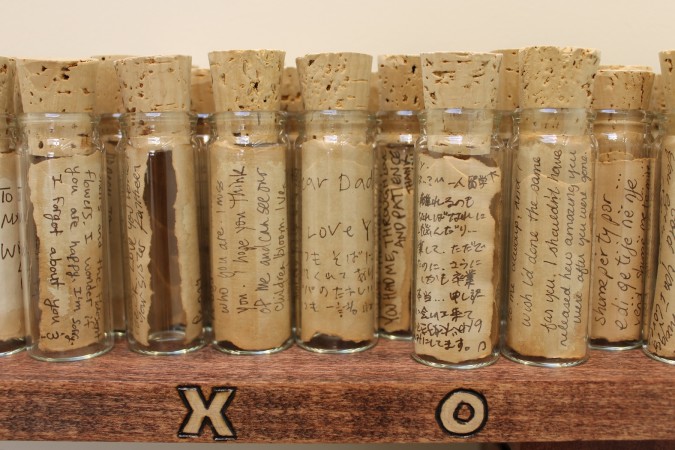 they are also collecting written statements, letters, wishes, and thoughts directed to loved ones now deceased.  these can be things you didn't get a chance to say to someone before they died or you just wish they could know now.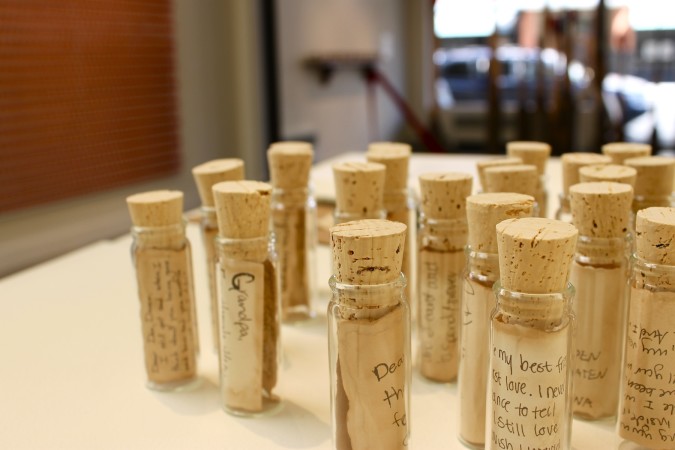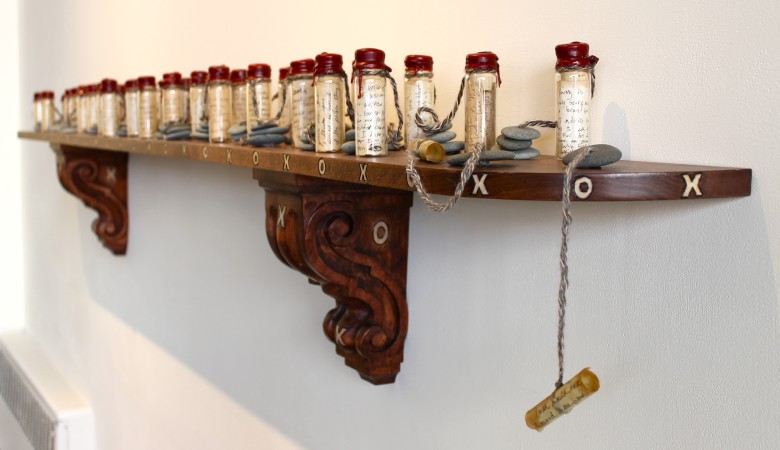 their plan is to collect 333 such messages in bottles and exhibit them periodically until just before July 31, 2015, the next blue moon.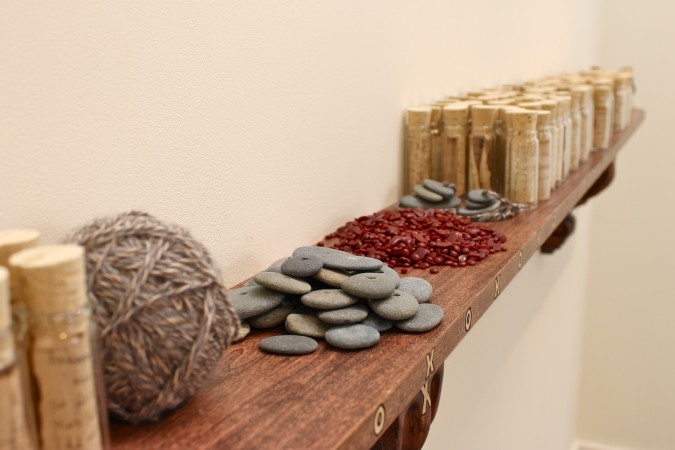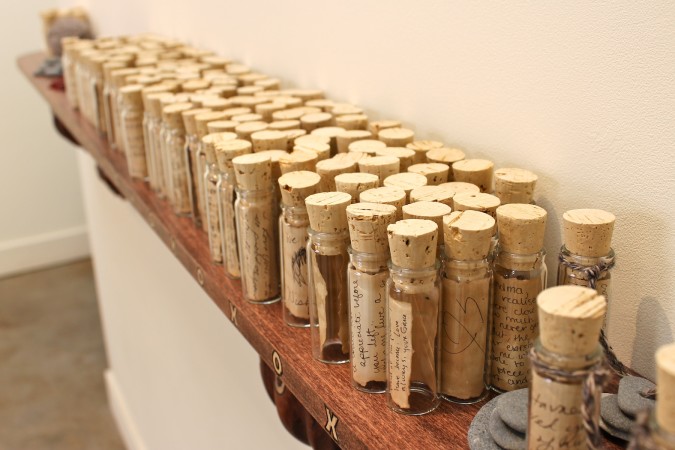 the bottles will then be uncorked and the notes removed and re-attached to a rock, and then dipped in a molten beeswax tree pitch mix, that, when solidified, is strong, transparent, water-tight, and buoyant.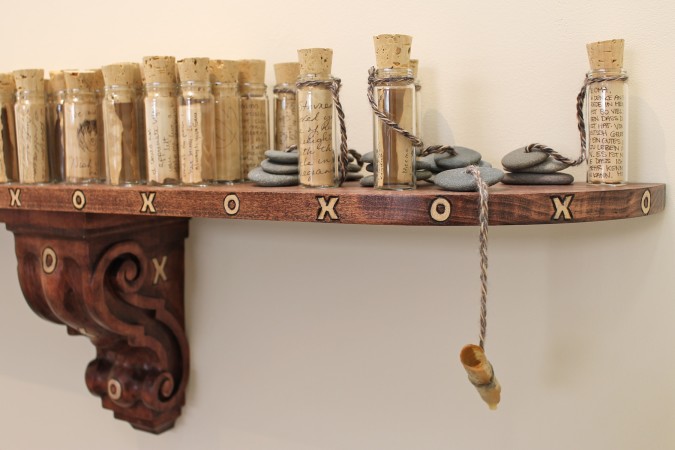 upon the next blue moon, and after entombing the notes in beeswax, the letters will be taken 40 to 50 miles off the washington coast to the edge of the continental shelf.  then, at 2000 feet (333.333 fathoms), they will be slipped into the sea one at a time.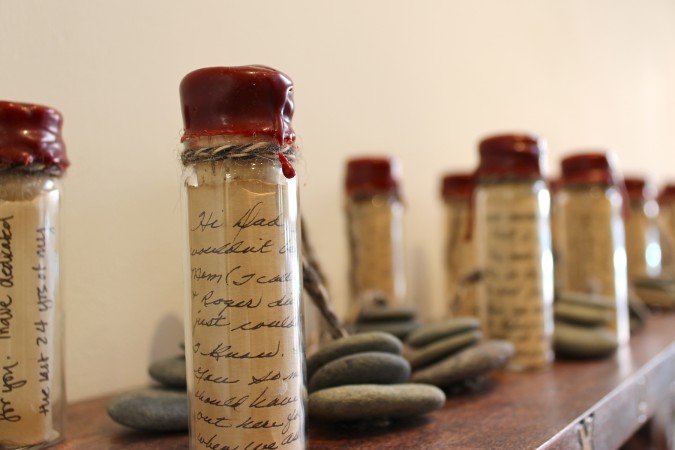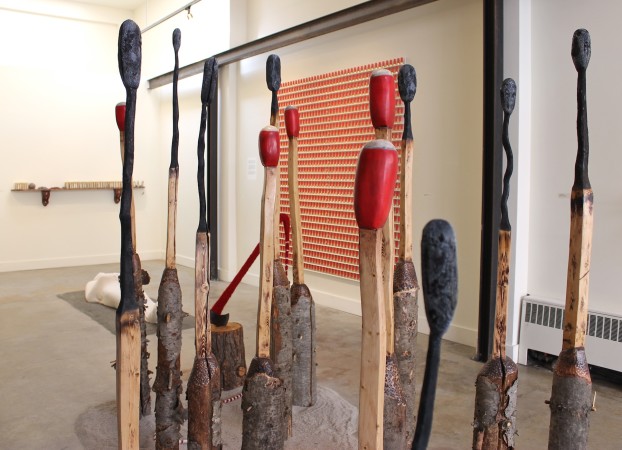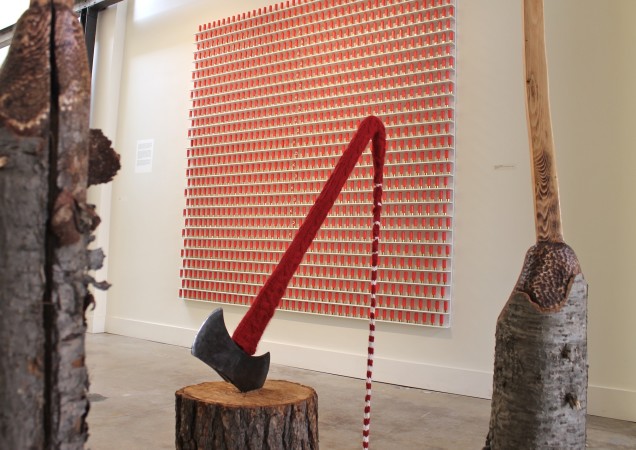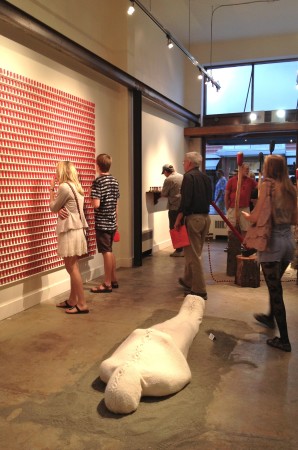 the opening reception was an intense night, full of tears, stories, and thoughtfulness.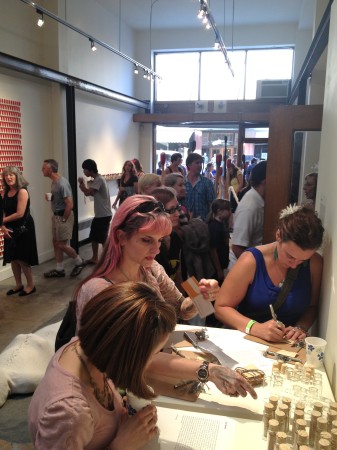 we collected well over 200 notes….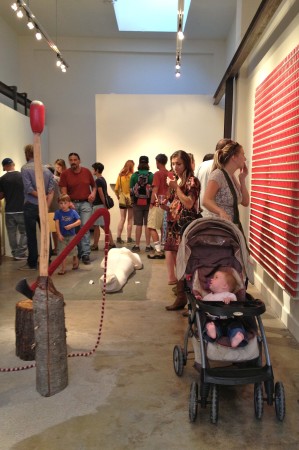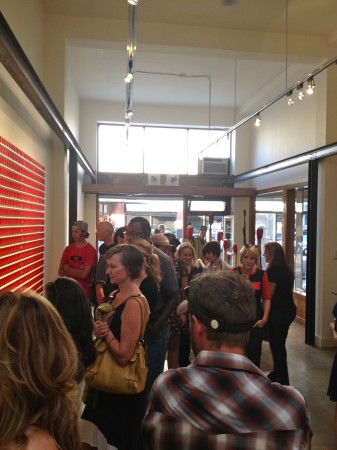 in "xoxo", howard and lorraine barlow have anticipated and acknowledged one another's impending deaths by creating sculptural works examining oath, love, loss, ritual, and tradition in a way that is anything but dull, distanced, or businesslike. the brink feels very fortunate to have been able to share this exhibition with missoula.